Sony Ericsson Live with Walkman Review of The Pros And Cons
The Sony Ericsson Live with Walkman features important pros and cons that you should know. Our technical review of its specs reveals what good points there are to like and what weaker points to keep in mind.

Cons (or Not-so-great Features):
Ostensibly no HDMI plug:
It is all very well that the Sony Ericsson Live with Walkman can record fancy 1280 x 720 videos, but we're surprised we didn't find any sign of the Live with Walkman sporting an HDMI port (which comes in handy to watch HD videos on your shiny HDTV without having to move them first to your computer).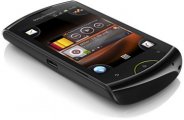 According to our calculations, the 3.2-inch touch screen only offers a 4.73 square inches surface for your fingers, which is kind of cramped.
Smaller touch screen:
You better have tiny fingers, since the Live with Walkman's touch screen has a smaller display surface to press on than many other smartphones. According to our calculations, it has a 4.73 square inch-display while
Not very thin:
14.2mm is significantly thick for a candybar-shaped phone. In comparison, the latest iPhone is as slim as 9.3mm!
Ad
And Now, the Pros:
Included accessories:
It includes the following accessories: Stereo Headset, micro USB cable. It might be useful.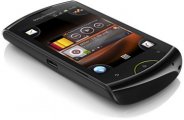 Did you learn something in this review? Let them know!
It includes a 2GB microSD memory card:
It's nice that it includes a 2GB microSD memory card.
Outstanding talk time:
If Sony Ericsson's claim is accurate, the Live with Walkman and its (1200 mAh) battery should be able to power 855 minutes of talk time, a lot of talk time!
Lighter than the latest iPhone:
It may not have features as shiny as the iPhone 4s (the latest model), but at only 115 grams, it is lighter than the iPhone 4S (which weighs in at 140 grams).
** This phone is also known as: Sony Ericsson Live, Sony Ericsson WT19i
*** These cons and pros are computer-generated based on our proprietary algorithm and the specs we found for this product. Should you notice an error, please let us know.
You Should Also Check These Out...

New 2013 Phones In Pictures: