Top-Rated AT&T Camera phones As Of December 2016


We base our best AT&T camera phone list on two criteria: How good are their camera specs and how high they scored in various web-wide reviews.
Also check out our interview with a camera expert about how to choose a great camera phone.
* To compare the following phones, just select the compare box under the picture and click compare at the bottom of the list.

#1. The LG G5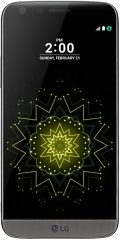 Description:
This fifth edition of LG's flagship G-series tries to solve the dilemma between metal casings and replaceable batteries with its modular concept, which means that its removable base slides the battery tray out so you can replace its 2800mAh battery...
Key features:
16-megapixel + 8-megapixel camera
2.1GHz Qualcomm Snapdragon 820 (MSM8996) CPU
5.3-inch IPS Quantum, In-Cell Touch display
Special features: Changeable battery module
More:




#2. The LG V10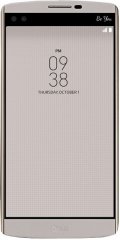 Description:
Kicking off a flagship family outside of LG's G-series, the 5.7-inch QHD V10 introduces a few innovative technologies...
What We Like:
2TB's worth of memory outstrips the capacity of most modern-day personal computers
Before the V10's dual-lens 5-megapixel selfie cam, we have only seen the dual camera setup on primary rear cameras
Having a small quick-access display on top of its premium 5.7-inch QHD IPS Quantum screen is quite a promising facet
The MIL-STD-810G-certified shock-proof Dura Guard frame is nice to have on a phone with its level of technology
More:
Don't Choose The Wrong AT&T Phone!
Let Us Find Your Perfect Phone!
Our quick Celliminator cell phone finder tells you your best phone in less than a minute. Try it now or start here with the first question:
Question #1: Should it be a smartphone or not?
#3. The Samsung Galaxy S6 Active
Description:
Samsung's flagship gets a rugged makeover with the Galaxy S6 Active, sporting a similar 5.1-inch QHD Super AMOLED screen...
What We Like:
Its 3500mAh battery power is one of the highest capacities we have seen from Samsung
The premium-class specs of the S6, housed in a water- and dust-proof shell, sound like a bargain
More:
#4. The Microsoft Lumia 950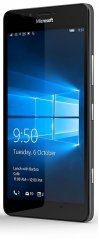 Description:
Stepping up to a flagship-tier plate is Microsoft's 2015 Lumia 950, a 5.2-inch QHD Windows 10 phone that can scale up its display onto an external monitor via the Microsoft Display Dock, consequently allowing you to use accessories like a mouse and a keyboard for work...
What We Like:
Being able to switch between a smartphone and a PC-like environment via Windows Continuum is a big plus
Its 564ppi is one of the highest on the market
The 950 models are among the first phones to feature a triple LED flash
The Type-C USB protocol is obviously more favorable than older USB standards
More:
#5. The Samsung Galaxy S6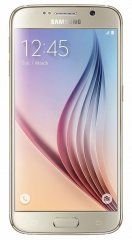 Description:
The MWC 2015 marks Samsung's unveiling of their 6th Galaxy-S flagship, which lists several innovations under the Korean brand's belt...
What We Like:
Being able to function without NFC might make Samsung Pay better than Apple's version, if Samsung's word holds true
Corning's Gorilla Glass 4 anti-scratch technology debuts with this device
Its inbuilt wireless charging capability is the first of its kind
Its relatively small 14nm 64-bit CPU chip might translate to a smoother performance compared to previous Samsung flagships
More:
#6. The Samsung Galaxy S6 Edge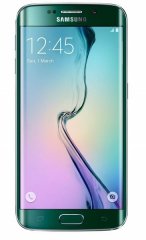 Description:
Its 5.1-inch dual-curved Gorilla Glass 4 display might be the Edge's only edge over the Galaxy S6, which is similarly powered by a 14nm 64-bit octa-core processor (2.1GHz + 1.5GHz) and a 3GB LPDDR4 RAM...
What We Like:
Being able to pay for transactions with your phone (Samsung Pay) sounds quite handy
Its dual curved Gorilla Glass 4 screen makes it stand out among premium Androids in terms of design
Merging the eMMC and SSD memory types into its UFS 2.0 storage is a step forward for smartphones in general
More:
#7. The Samsung Galaxy S5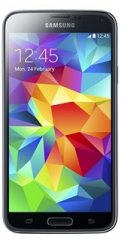 Description:
The fifth generation of Samsung's flagship smartphone has a faster Quad-core processor (from 1.9 to 2.5Ghz) and a bigger camera (16 megapixels, compared to 13 for the S4)...
What We Like:
The 16-megapixel camera (with apparently fast auto-focus) is nothing to spit at
The Ultra power-saving mode could be interesting
More:
You Should Also Check These Out:
* Prices shown are only indicative. They were recently fetched by our system and may have changed meanwhile.





Full Menu