Top 10 Best AT&T Cell Phones 2016


Two phones deserve to be at the top of our best AT&T phones 2016 right now: The iPhone 6S (a 3840 x 2160 camcorder smartphone) and the iPhone 6S Plus (a (a) 4K-video 12-megapixel (iSight) smartphone). Further down the list, you will find other good phones offered by AT&T (the largest GSM carrier in the United States), such as a phablet by LG (the LG V10) and the Samsung Galaxy S6 Edge, a (a) 4K-video 16-megapixel smartphone.
* To compare some of these phones, just select the compare box under the picture and click compare at the bottom of the list.

#1. The iPhone 6S

Description:
The 2015 edition of Apple's yearly September event introduced the iPhone 6S (alongside the 6S Plus), a slightly-thicker (7.1mm) 4.7-inch follow-up to the iPhone 6 that welcomes the 3D Touch pressure-sensing technology previously offered by other Apple products to the brand's smartphone lineup...
What We Like:
As of its release, fingerprint authentication is all the rage among premium-class smartphones
Its 3D Touch technology is an ultra-high-end spec if we've ever seen one
Its Live Photos option, which animates completely-still captures, is quite an interesting mechanism
Many users might be glad to know that Apple finally bids goodbye to the 8-megapixel camera via the 6S's 12-megapixel 4K main cam
More:




Ad - More top AT&T Cell phones below
#2. The iPhone 6S Plus

Description:
The 2015 iPhone 6S Plus takes after its predecessor (iPhone 6 Plus) in terms of its 5.5-inch screen, though this time, the 3D Touch technology, which enables new touch gestures based on the pressure applied, is at the ready...
What We Like:
Apple diehards will surely love the 4K video technology finally coming to the iPhone
As of its September 2015 unveiling, the iPhone 6S and 6S Plus are among only a few models that boast pressure-sensitive screens
Its Live Photos feature is a chic amalgam of still photos, GIFs, and videos
Its fingerprint-based TouchID is one of the most secure phone-unlocking mechanisms on the market
More:
Don't Choose The Wrong AT&T Phone!
Let Us Find Your Perfect Phone!
Our quick Celliminator cell phone finder tells you your best phone in less than a minute. Try it now or start here with the first question:
Question #1: Should it be a smartphone or not?

A)

Smartphones only.


B)

Regular, "dumb" phone only. No smartphones please!

#3. The LG V10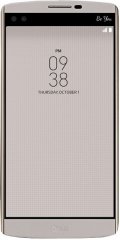 Description:
Kicking off a flagship family outside of LG's G-series, the 5.7-inch QHD V10 introduces a few innovative technologies...
What We Like:
2TB's worth of memory outstrips the capacity of most modern-day personal computers
Before the V10's dual-lens 5-megapixel selfie cam, we have only seen the dual camera setup on primary rear cameras
Having a small quick-access display on top of its premium 5.7-inch QHD IPS Quantum screen is quite a promising facet
The MIL-STD-810G-certified shock-proof Dura Guard frame is nice to have on a phone with its level of technology
More:
#4. The Samsung Galaxy S6 Edge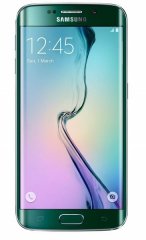 Description:
Its 5.1-inch dual-curved Gorilla Glass 4 display might be the Edge's only
edge
over the Galaxy S6, which is similarly powered by a 14nm 64-bit octa-core processor (2.1GHz + 1.5GHz) and a 3GB LPDDR4 RAM...
What We Like:
Being able to pay for transactions with your phone (Samsung Pay) sounds quite handy
Its dual curved Gorilla Glass 4 screen makes it stand out among premium Androids in terms of design
Merging the eMMC and SSD memory types into its UFS 2.0 storage is a step forward for smartphones in general
More:
#5. The Samsung Galaxy Note5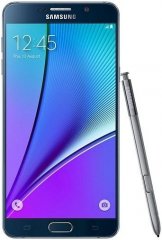 Description:
Taking after the Galaxy S6/S6 Edge's top-line profile, the Samsung Galaxy Note5 banks on an S-Pen-rigged 5.7-inch Quad HD screen (with Gorilla Glass 4 protection), an Exynos 2.1GHz + 1.5GHz eight-core processing system with 4GB of RAM, as well as 16- and 5-megapixel VDIS cameras...
What We Like:
It is one of the earliest smartphones to offer Bluetooth v4.2
Its 4GB RAM adds it to the rather short list of smartphones that share the spec
Mixing the eMMC and SSD memory types (Universal Flash Storage) is an innovative feature introduced by the S6 models
The Video Digital Imaging Stabilization feature fittingly matches its high-end 16-megapixel rear sensor
More:
#6. The Samsung Galaxy S6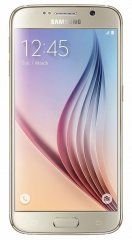 Description:
The MWC 2015 marks Samsung's unveiling of their 6th Galaxy-S flagship, which lists several innovations under the Korean brand's belt...
What We Like:
Being able to function without NFC might make Samsung Pay better than Apple's version, if Samsung's word holds true
Corning's Gorilla Glass 4 anti-scratch technology debuts with this device
Its inbuilt wireless charging capability is the first of its kind
Its relatively small 14nm 64-bit CPU chip might translate to a smoother performance compared to previous Samsung flagships
More:
#7. The Samsung Galaxy S6 Active
Description:
Samsung's flagship gets a rugged makeover with the Galaxy S6 Active, sporting a similar 5.1-inch QHD Super AMOLED screen...
What We Like:
Its 3500mAh battery power is one of the highest capacities we have seen from Samsung
The premium-class specs of the S6, housed in a water- and dust-proof shell, sound like a bargain
More:
#8. The Samsung Galaxy S7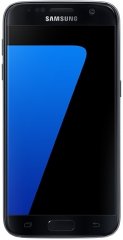 Description:
Samsung built around the premium-tier specs of the Galaxy S6 for its MWC 2016 Galaxy S7, a 5.1-inch Quad HD always-on-screen flagship equipped with the 14nm Snapdragon 820 64-bit quad-core (2.1GHz + 1.6GHz) processor, a 4GB LPDDR4 RAM, and a 64GB UFS 2.0 memory with an up-to-200GB top-up memory support...
Key features:
12-megapixel (Dual Pixel) camera
Dual 2.15GHz + Dual 1.6GHz (Quad 2.3GHz + Quad 1.6GHz for non-US markets) Qualcomm Snapdragon 820 MSM8996 (Exynos 8890 for non-US markets) processor
5.1-inch Always-on Super AMOLED display
Special features: WPC- And PMA-compatible Wireless Charging, Internal cooling system
More:
#9. The HTC One A9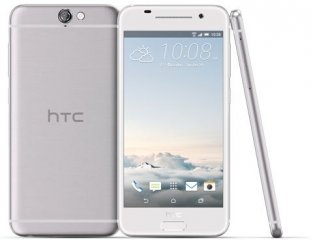 Description:
Kicking off a fresh color palette (with colors like Deep Garnet and Acid Gold) for HTC, the 5-inch A9 also introduces the Android Marshmallow OS and the Snapdragon 617 split-octa-core 64-bit CPU (with a 3GB RAM) to the brand's flagship One series...
Key features:
13-megapixel camera
1.5GHz + 1.2GHz Qualcomm Snapdragon 617 processor
5-inch AMOLED display
Special features: HTC UH OH protection
More:
#10. The LG G4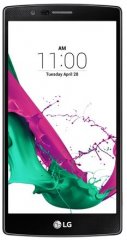 Description:
Officially entering the flagship market in April 2015, the 5.5-inch IPS Quantum Quad HD LG G4 is the brand's sequel to the G3...
What We Like:
Its 2TB microSD support outstrips even the built-in memories of most mid-range laptops
Its 5.1 Lollipop OS is the latest version of Android available as of its release
Its Brown and Black leather options are rather classy finishes
With its IPS Quantum screen, the G4 potentially enables more vivid visuals compared to older LG flagships
More:
You Should Also Be Interested In These:





Full Menu