* Also exists for all brands.



10 phones are featured in our latest best BlackBerry smartphones as of May 2016 lineup, which starts with the BlackBerry PRIV and the Passport. Other best BlackBerry models include the Bold 9700 and their BlackBerry Bold 9780.
BlackBerry stands as best-known for its full keyboard texting phones (and more recently, the BlackBerry 10 series).
* To compare some of these phones, just select the compare box under the picture and click compare at the bottom of the list.

#3. The BlackBerry Bold 9700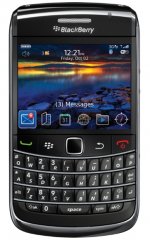 Description:
More:
Currently offered by :
#4. The BlackBerry Bold 9780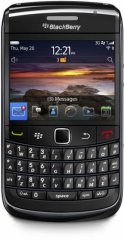 Description:
More:
Currently offered by :
#5. The BlackBerry Leap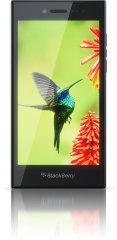 Description:
BlackBerry's MWC 2015 entry breaks off from their usual QWERTY-smartphone form factor, as the Leap sports a 5-inch HD display and replaces the physical keyboard with the BlackBerry Keyboard application...
What We Like:
Being able to converse with users on other smartphone operating systems via the BBM app sounds pretty nifty
The BB Assistant might prove useful for busy and always-on-the-go users
More:
#6. The BlackBerry Curve 8900
#7. The Blackberry Z30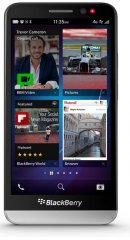 Description:
Running on a dual-core Qualcomm MSM8960t Pro CPU at 1.7Ghz, the BlackBerry Z30 builds on the Z10 platform, but with a larger display (5 inches compared to 4.3) and a much heavier weight (170 grams, one of the heaviest smartphones)...
What We Like:
A 5-inch display should make the Z30 more usable than the Z10
The 18 hours of talk time tells us they mean business
The enhanced digital zoom does sound interesting
More:
#8. The BlackBerry 8330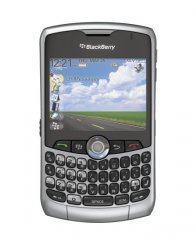 #9. The BlackBerry Q10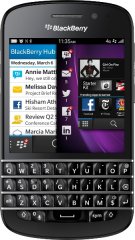 Description:
BlackBerry 10 OS smartphone with a physical QWERTY, a 3.1-inch Super AMOLED display, LTE 4G, and a 2GB RAM.
Key features:
8-megapixel camera
1.5 Cortex A9 Dual-Core CPU
3.1-inch Super AMOLED, SuperAMOLED display
Special features: Accelerometer, Magnetometer, NFC
More:
#10. The Blackberry Curve 8310
You Should Also Check These Out:





Full Menu