Top 10 Best Boost Mobile Cell Phones 2016


Two phones deserve to be at the top of our best Boost Mobile phones 2016 as of now: The iPhone 6S (a (a) 4K-video 12-megapixel (iSight) smartphone) and the iPhone 6S Plus (a 4K smartphone). Scrolling down, you will find other good phones offered by Boost Mobile (a national carrier offering basic and smart phones (sometimes including rugged models)), such as a 3840 x 2160 camcorder smartphone by Samsung (the Samsung Galaxy S6) and the ZTE Warp Elite, a 13-megapixel mid-range smartphone.

#1. iPhone 6S (Apple A1633)

Overview:
The 6S is an upgraded version of Apple's iPhone 6 that slaps a pressure-sensitive (3D Touch) display technology, a 64-bit A9 processor, and a 12-megapixel sapphire-lens 4K camera onto its ultra-high-end profile
What We Like:
As of its release, fingerprint authentication is all the rage among premium-class smartphones
Its 3D Touch technology is an ultra-high-end spec if we've ever seen one
Its Live Photos option, which animates completely-still captures, is quite an interesting mechanism
Many users might be glad to know that Apple finally bids goodbye to the 8-megapixel camera via the 6S's 12-megapixel 4K main cam
More:




#2. iPhone 6S Plus (iPhone 6S+)

Overview:
The 6S Plus is the S-upgrade to Apple's 5.5-inch iPhone 6 Plus, greeting users with an ultra-high-end 3D Touch pressure-sensitive Retina screen, a 4K-capable 12-megapixel camera, and version 2 of the brand's fingerprint-based TouchID
What We Like:
Apple diehards will surely love the 4K video technology finally coming to the iPhone
As of its September 2015 unveiling, the iPhone 6S and 6S Plus are among only a few models that boast pressure-sensitive screens
Its Live Photos feature is a chic amalgam of still photos, GIFs, and videos
Its fingerprint-based TouchID is one of the most secure phone-unlocking mechanisms on the market
More:
Don't Choose The Wrong Boost Mobile Phone!
Let Us Find Your Perfect Phone!
Our quick Celliminator cell phone finder tells you your best phone in less than a minute. Try it now or start here with the first question:
Question #1: Should it be a smartphone or not?
#3. Samsung Galaxy S6 (Samsung S6 Galaxy)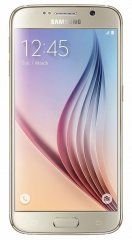 Overview:
The Galaxy S6 is a 5.1-inch Quad HD octa-core flagship from Samsung whose main perks include Samsung Pay, built-in wireless charging, and UFS 2.0 memory
What We Like:
Being able to function without NFC might make Samsung Pay better than Apple's version, if Samsung's word holds true
Corning's Gorilla Glass 4 anti-scratch technology debuts with this device
Its inbuilt wireless charging capability is the first of its kind
Its relatively small 14nm 64-bit CPU chip might translate to a smoother performance compared to previous Samsung flagships
More:
#4. ZTE Warp Elite (ZTE Elite Warp)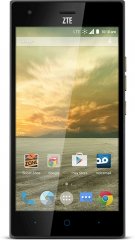 Overview:
The Warp Elite is a 2015 sequel to ZTE's Warp Sync, this time equipped with a more advanced camera (13-megapixel), a higher battery power (3000mAh), and a larger screen (5.5 inches)
Key features:
13-megapixel camera
1.2GHz Qualcomm Snapdragon 410 CPU
5.5-inch TFT display
Special features: Qualcomm Quick Charge 1.0
More:
#5. Apple iPhone 6 (Apple 6 iPhone)

Overview:
The iPhone 6 is an iPhone that looks to compete with recent Android-run flagships, running on the 64-bit A8 processor and the iOS 8, with an integrated NFC-based payment system (Apple Pay) headlining its obviously upscale feature set
What We Like:
The 64-bit support might place it among the fastest smartphones available
The Apple Pay mobile payment software will likely interest tech-savvy users
The iPhone 6 joins the short list of models that sport a seamless screen-to-body design
More:
#6. Samsung Galaxy J7 (Samsung J-7)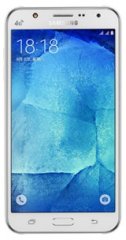 Overview:
The Galaxy J7 is a more capable model than the Galaxy J5 sporting a 5.5-inch HD screen, an octa-core 1.4GHz processor, and a 13-megapixel main camera
What We Like:
An octa-core engine powering up a mid-tier smartphone is a change from the usual
More:
#7. Huawei Union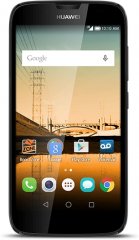 Overview:
The Union is an unappealing 4.5-incher from Huawei that does not even bother sporting a selfie camera (only a 5-megapixel cam at the rear), but offers Enhanced LTE connectivity
Key features:
5-megapixel camera
1.1GHz Qualcomm Snapdragon 210 MSM8909 processor
4.5-inch TFT display
Special features: 3-way calling
More:
#8. Alcatel Dawn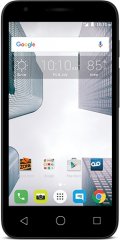 Overview:
The Dawn is a 4G-ready starter smartphone that flirts mostly with basic-phone seekers, given its 1780mAh battery, 0.3-megapixel camera, and 4.5-inch FWVGA-480p screen (mostly sub-standard features)
More:
#9. LG Stylo 2 (LG Stylo II)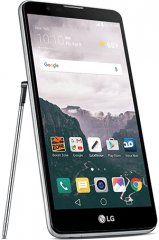 Overview:
The Stylo 2 is a 5.7-inch mid-level phablet LG phone that features a stylus accessory, a 3000mAh power cap, and a 13-megapixel main camera that captures Full HD videos
More:
#10. HTC Desire 626s (HTC Desire 626 S)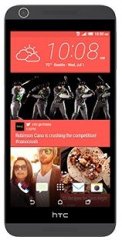 Overview:
The Desire 626s is a classier-than-usual entry-level smartphone, offering a 2TB top-up storage support, HTC's BlinkFeed app, and several dual-color finishes
More:
You Should Also Check These Out:
* Prices shown are only indicative. They were recently fetched by our system and may have changed meanwhile.





Full Menu