Top-Rated Canadian Touch phones As Of November 2015


Touch phones became all the rage after the first Apple iPhone hit the market in June, 2007. To choose the best touch-screen phones, we select phones with a large touch screen and keep only the best touch phones, according to their average review score.

#1.
The Samsung Galaxy S6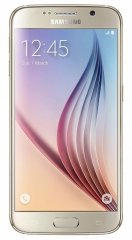 Gallery: 8 more pictures
Average Star Rating:


Description
The MWC 2015 marks Samsung's unveiling of their 6th Galaxy-S flagship, which lists several innovations under the Korean brand's belt.
Its premium-class specs include a 14nm eight-core 64-bit Exynos 7420 processor, a 3GB LPDDR4 RAM, and a Universal Flash Storage 2.0 memory -- a combination of the SSD and eMMC memory types. The S6 also comes with a built-in wireless charging standard, promising 4 hours of battery life after being docked for just 10 minutes on its charging pad. The Samsung Pay mobile payment system headlines its software offering.
Up front, we found a Super AMOLED 5.1-inch Quad HD Gorilla Glass 4 screen alongside its 5-megapixel selfie cam, while a 16-megapixel 4K-recording camera sits on its back side.
Touch-phone-specific features

View full specs »




Ad - More top Canadian Touch phones below
#2.
The Samsung Galaxy S6 Edge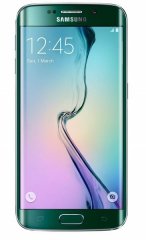 Average Star Rating:


Description
Its 5.1-inch dual-curved Gorilla Glass 4 display might be the Edge's only edge over the Galaxy S6, which is similarly powered by a 14nm 64-bit octa-core processor (2.1GHz + 1.5GHz) and a 3GB LPDDR4 RAM. Just like the S6, the Edge also mixes the eMMC and SSD memory types for its Universal Flash Storage 2.0 available in 32/64/128GB.
Its similarities with the S6 also include the Samsung Pay mobile payment app, a built-in wireless charging mechanism, and the enterprise solution for business usability. The S6 Edge records 4K videos with its 16-megapixel rear camera, and snaps selfies with the 5-megapixel frontal sub-cam.
Touch-phone-specific specifications

Full specs »
Don't Choose The Wrong Canadian Phone!
Let Us Find Your Perfect Phone!
Our quick Celliminator cell phone finder tells you your best phone in less than a minute. Try it now or start here with the first question:
Question #1: Should it be a smartphone or not?

A)

Smartphones only.


B)

Regular, "dumb" phone only. No smartphones please!

#3.
The Apple iPhone 6

Average Star Rating:


Description
Shortly after several Android-run flagships were unveiled during the IFA 2014, Apple reveals the follow-up to the 4-inch iPhone 5. The iPhone 6 sports a larger 4.7-inch Retina HD display, lining up with most premium Androids from other brands. Along with its 5.5-inch big brother, it introduces Apple Play - a digital payment system based on NFC (Near Field Communication) technology.
Looking under the hood, its A8 processing chip and iOS 8 makes it one of the first 64-bit devices from Apple. They also re-engineered the classic iPhone design with its outward flowing iron-strengthened glass, blending seamlessly with the 6.9mm aluminum casing. Camera detail is also a classic ring for iPhone fans, as the iPhone 6's 8-megapixel camera comes with perks like Focus Pixels and Cinematic Video Stabilization. A fingerprint-dependent TouchID also adds a nice touch of security to it.
Touch-phone-related features

Full specs »
#4.
The HTC One M9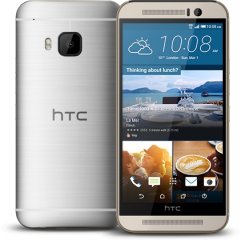 Gallery: 4 more pictures
Average Star Rating:


Description
Unveiled a day before the MWC 2015 in Barcelona, HTC's 5-inch One M9 is bound to be of flagship stature with its Qualcomm Snapdragon 810 octa-core 64-bit processor, 20-megapixel sapphire-protected 4K-recording camera, and Sense UI v7.0. Its premium-class specs also include an UltraPixel selfie cam, a 3GB RAM, as well as a blend of HTC BoomSound and Dolby 5.1 on the audio front.
We found a 32GB on-board memory and a 2840mAh battery on this ultra high-end Android, which is crafted with a dual-tone metal (single colors are also available) unibody design. The One M9 is the first HTC phone to wear the second edition of the brand's Dot View Smart flip case.
Touch-phone-related specs

View full specs »
#5.
The LG G4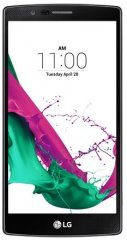 Average Star Rating:


Description
Officially entering the flagship market in April 2015, the 5.5-inch IPS Quantum Quad HD LG G4 is the brand's sequel to the G3. This Android 5.1 Lollipop model is powered by a 64-bit Qualcomm Snapdragon 808 hexa-core CPU chip running at 1.8GHz with 3GB's worth of RAM helping it along. It comes with a 32GB internal memory that can be expanded to a whopping 2TB through its microSD slot.
The G4 brings back LG's laser autofocus technology via its 16-megapixel 4K rear camera and 8-megapixel soft-light-equipped selfie cam. It also introduces new case options -- Brown or Black leather.
Touch-phone-specific specifications

Full specs »
#6.
The Sony Xperia Z3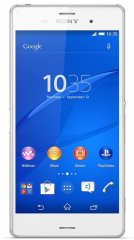 Average Star Rating:


Description
The Xperia Z3 is the third installment in Sony's Z-series, crafted with an IP65/68-certified (waterproof and dust-tight) 7.3-inch casing. Sticking to its multimedia-oriented roots, the Z3 comes with PS4 support, enabling you to use a standard PS4 controller when playing games -- with PlayStation certification to boot. It sports a 20.7-megapixel rear camera equipped with Sony's Exmor image sensor, enabled for 4K video recording. The Z3's performance also skirts the premiums, running on a 2.5GHz quad-core engine, Adreno 330 graphics, a 3GB RAM and a pretty hefty 3100mAh battery power.
Touch-phone-specific specifications

View full specs »
#7.
The Samsung Galaxy Note 4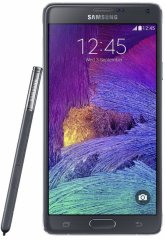 Average Star Rating:


Description
Samsung's S Pen-equipped sub-series moves forward with the Galaxy Note 4, a clear attempt at another premium seat for the Korean brand. Fronting this metal-framed Android is a 5.7-inch Quad HD Super AMOLED screen, a resolution that is larger than the 1080p FHD ones on most high-end devices. A Gorilla glass panel adds a touch of durability to it as well. Underneath, we found a 2.7GHz quad-core Snapdragon 805 engine paired up with an Adreno 420 (600MHz) GPU - both relatively recent versions. The Note 4's 3220mAh battery promises to maximize usage time with the Fast Charge and Ultra Power-Saving features. Its front and back cameras also saw a boost, this time with 3.7 and 16 megapixels respectively, with 4K-recording loaded as well.
Touch-phone-related specs

View full specs »
#8.
The Apple iPhone 6 Plus

Average Star Rating:


Full pros & cons

Description
Apple's unveiling of the iOS 8- and A8-run iPhone 6 Plus also came with some fresh features for the smartphone market. Enter Apple Pay - a mobile payment system that enables your iPhone to function as a mobile wallet, with an expected support from over 200 vendor locations (USA). Its 8-megapixel shooter also comes with Focus Pixels, the same imaging technology that speeds up the autofocus time on DSLR cameras.
This 5.5-inch model is the first phablet-sized phone to come out of Apple, equipped with a 1080p Retina HD display on 401ppi. Additionally, its iron-strengthened cover glass that blends with the aluminum casing seamlessly and relatively thin 7.1mm body gives it a more sophisticated look compared to older iPhones.
Touch-phone-specific features

Full specs »
#9.
The Huawei Ascend G7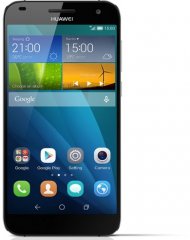 Average Star Rating:


Description
Huawei's third IFA 2014 smartphone looks to be the lowest-specked, but still continues their Ascend G sub-series. This 5.5-inch phablet sports 13- and 5-megapixel cameras, packed with an array of features that probably aim to contend with that of Xperias from Sony and Galaxy models from Samsung. Its performance tells us that it settles for a mid-range seat, with a 1.2GHz quad-core engine (64-bit) and a 2GB RAM. Its 3000mAh battery power is quite decent, though. It also drags the resolution down to 720p, probably in order to retain the flagship look with a cheaper price tag.
Touch-phone-specific specifications

View full specs »
#10.
The LG G3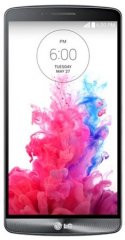 Average Star Rating:


Description
Sitting among the royals of 2014 smartphones, the LG G3 is an Android 4.4 KitKat boasting an array of high-level features. It runs on a 2.5GHz quad-core engine, doubling up the market average in processing speed in theory. It also boasts an up-to-2TB memory expansion and a 3000mAh wireless-charging-capable battery, both among the highest capacities out there. Fronting it is a 5.5-inch Quad HD touchscreen matched by a 13-megapixel OIS camera on the back. LG adds contrast to this phone by equipping it with a simple UI, as their "simple is the new smart" slogan suggests.
Touch-phone-specific specifications

View full specs »
You Should Also Check These Out:





Full Menu