Top 9 Best Cricket Cell Phones 2015


As of April 2015, 9 phones are featured in our latest best Cricket phones lineup, starting with Apple's iPhone 6, a smartphone, and the Samsung Galaxy S5 rugged smartphone. Other best Cricket Wireless models include the Nokia Lumia 635 and the Sonata 4G by ZTE.
Cricket Wireless can be described as a local wireless network with unlimited calling plans.
* To compare some of these phones, just select the compare box under the picture and click compare at the bottom of the list.

#1. Apple iPhone 6 ()

Overview:
The iPhone 6 is an iPhone that looks to compete with recent Android-run flagships, running on the 64-bit A8 processor and the iOS 8, with an integrated NFC-based payment system (Apple Pay) headlining its obviously upscale feature set
Key features:
8-megapixel camera
4.7-inch IPS-LCD LED backlit display
More:




Ad - More top Cricket Cell phones below
#2. Samsung Galaxy S5 ()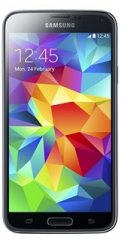 Overview:
The Galaxy S5 is a sequel to the Galaxy S4, which pumps the camera to 16 megapixels and the Quad-core processor, from 1.9 to 2.5Ghz
Key features:
16-megapixel camera
2.5GHz Snapdragon 801 CPU
5.1-inch FHD Super AMOLED display
Special features: Kids Mode, Private Mode, Quick Connect, S Health 3.0, Ultra Power Saving Mode
More:
Don't Choose The Wrong Cricket Phone!
Let Us Find Your Perfect Phone!
Our quick Celliminator cell phone finder tells you your best phone in less than a minute. Try it now or start here with the first question:
Question #1: Should it be a smartphone or not?

A)

Smartphones only.


B)

Regular, "dumb" phone only. No smartphones please!

#3. Nokia Lumia 635 ()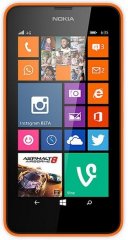 Overview:
The Lumia 635 is a Windows smartphone that promises you to have the best Windows phone experience ever equipped with a 1.2Ghz quad-core processor, a 4.5-inch main display and a 5-megapixel camera
Key features:
5-megapixel camera
1.2GHz Snapdragon 400 CPU
4.5-inch IPS LCD display
Special features: Facebook, Family Room, Flickr, Font Magnification, Joyn Video Call Sharing, OneDrive, OneNote, Picasa, Share On TV With Nokia Play To DLNA App, Video Sharing To Social Network And Internet, Wallet, YouTube
More:
#4. ZTE Sonata 4G ()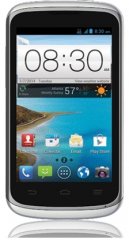 Overview:
The Sonata 4G is a dual-core 1.4GHz Android smartphone with mainly entry-level specs
Key features:
5-megapixel camera
1.4GHz Qualcomm MSM8230 processor
4-inch TFT LCD display
More:
#5. ZTE Grand X ()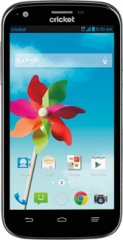 Overview:
The Grand X is an apparently mid-range member of the Grand series, equipped with a Quick Charge (v1.0) feature as well as ZTE´s SRS audio enhancements
Key features:
5-megapixel camera
1.2GHz Qualcomm MSM820 processor
5-inch TFT qHD display
More:
#6. HTC Desire 510 ()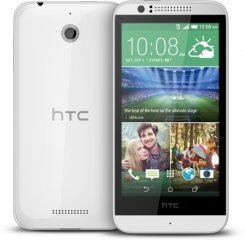 Overview:
The Desire 510 is a blend of high- and mid-level components that brings back HTC´s BlinkFeed app, this time coming with a dual-purpose Dot View Retro protective case as well
Key features:
5-megapixel camera
1.2GHz Qualcomm Snapdragon CPU
More:
#7. ZTE Grand X Max ()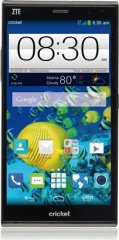 Overview:
The Grand X Max is a 6-inch update to ZTE´s Grand series, boasting a Quick Charge-equipped 3200mAh battery and a 1.2GHz quad-core processor, with an 8-megapixel rear camera to boot
Key features:
8-megapixel camera
1.2GHz Qualcomm MSM8212 CPU
6-inch TFT display
Special features: Qualcomm Quick Chage 1.0
More:
#8. Nokia Lumia 530 ()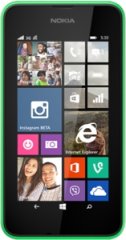 Overview:
The Lumia 530 is a mid-range Lumia with some specs skirting high-end territory, including a quad-core processor and an up to 128GB memory expansion support
Key features:
5-megapixel (FF) camera
1.2GHz Qualcomm Snapdragon 200 CPU
4-inch LCD display
Special features: 15GB free cloud storage
More:
#9. LG Optimus L70 ()
Overview:
The Optimus L70 is a dual-core Android KitKat smartphone that offers some of LG´s signature features such as the multitask-enabling QSlide Function and the two-to-eight-point Knock Code
Key features:
5 camera
1.2GHz Qualcomm® MSM8210 CPU
4.5-inch TFT display
Special features: Clip Tray, EasyHome, Knock Code, Knock On, LG Backup, On Call Notes From Quick Memo, QSlide Function, Quick Memo Overlay, Quick Translator With Voice Mode, QuickButton, Smart Screen, Wi-Fi Direct™ File Sharing
More:
You Should Also Check These Out:





Full Menu