Top 10 Best Cricket Cell Phones 2015


As of September 2015, 10 phones are featured in our latest best Cricket phones lineup, starting with Apple's 6S, a 3840 x 2160 camcorder smartphone, and the Samsung Galaxy S6 (a) 4K-video 16-megapixel smartphone. Other best Cricket Wireless models include the Apple iPhone 6 Plus and the Lumia 640 by Microsoft.
Cricket Wireless can be described as a local wireless network with unlimited calling plans.
* To compare some of these phones, just select the compare box under the picture and click compare at the bottom of the list.

#1. iPhone 6S

Description:
The 2015 edition of Apple's yearly September event introduced the iPhone 6S (alongside the 6S Plus), a slightly-thicker (7.1mm) 4.7-inch follow-up to the iPhone 6 that welcomes the 3D Touch pressure-sensing technology previously offered by other Apple products to the brand's smartphone lineup...
What We Like:
As of its release, fingerprint authentication is all the rage among premium-class smartphones
Its 3D Touch technology is an ultra-high-end spec if we've ever seen one
Its Live Photos option, which animates completely-still captures, is quite an interesting mechanism
Many users might be glad to know that Apple finally bids goodbye to the 8-megapixel camera via the 6S's 12-megapixel 4K main cam
More:




Ad - More top Cricket Cell phones below
#2. Samsung Galaxy S6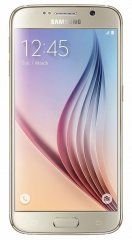 Description:
The MWC 2015 marks Samsung's unveiling of their 6th Galaxy-S flagship, which lists several innovations under the Korean brand's belt...
What We Like:
Being able to function without NFC might make Samsung Pay better than Apple's version, if Samsung's word holds true
Corning's Gorilla Glass 4 anti-scratch technology debuts with this device
Its inbuilt wireless charging capability is the first of its kind
Its relatively small 14nm 64-bit CPU chip might translate to a smoother performance compared to previous Samsung flagships
More:
Don't Choose The Wrong Cricket Phone!
Let Us Find Your Perfect Phone!
Our quick Celliminator cell phone finder tells you your best phone in less than a minute. Try it now or start here with the first question:
Question #1: Should it be a smartphone or not?

A)

Smartphones only.


B)

Regular, "dumb" phone only. No smartphones please!

#3. Apple iPhone 6 Plus

Description:
Apple's unveiling of the iOS 8- and A8-run iPhone 6 Plus also came with some fresh features for the smartphone market...
What We Like:
Apple Pay could replace cash/credit card payments with simple gestures using your iPhone
The fingerprint-based TouchID is quite a promising security feature
The seamless physical design might give it a more upscale look compared to other flagships
More:
#4. Microsoft Lumia 640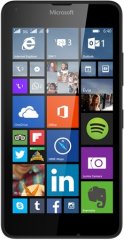 Description:
Microsoft's MWC 2015 smartphone pitch is the mid-range Lumia 640 and 640 XL, the former being a 5-inch HD Windows model that comes fully integrated with Skype and the Cortana personal voice assistant...
What We Like:
The Cortana personal assistant is a selling point unique to Lumia smartphones
The Windows Phone OS 10 is a rather fresh spec for Microsoft's smartphone roster
More:
#5. Samsung Galaxy Grand Prime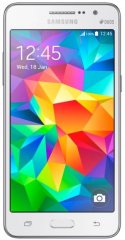 Description:
The Samsung Galaxy Grand Prime is a dual-SIM Android that runs on mid-range hardware (1.2GHz, quad-core with 1GB RAM), but sports pretty decent cameras...
What We Like:
5 megapixels on a selfie camera is quite interesting
considering that many similarly-priced models stay under 3 megapixels
More:
#6. Samsung Galaxy A5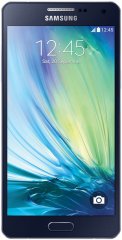 Description:
Taking after Samsung's Galaxy Alpha flagship is the 5-inch 6.7mm thin Galaxy A5, replacing the brand's traditional plastic casing with a full metal unibody design...
What We Like:
At 6.7mm, the A5 is considerably thin for a 5-inch smartphone
Its metal-based casing might turn out to be cooler compared to plastic cases both performance- and appearance-wise
More:
#7. Samsung Galaxy S5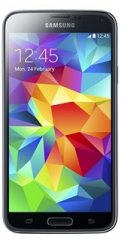 Description:
The fifth generation of Samsung's flagship smartphone has a faster Quad-core processor (from 1.9 to 2.5Ghz) and a bigger camera (16 megapixels, compared to 13 for the S4)...
What We Like:
The 16-megapixel camera (with apparently fast auto-focus) is nothing to spit at
The Ultra power-saving mode could be interesting
More:
#8. iPhone 6S Plus

Description:
The 2015 iPhone 6S Plus takes after its predecessor (iPhone 6 Plus) in terms of its 5.5-inch screen, though this time, the 3D Touch technology, which enables new touch gestures based on the pressure applied, is at the ready...
What We Like:
Apple diehards will surely love the 4K video technology finally coming to the iPhone
As of its September 2015 unveiling, the iPhone 6S and 6S Plus are among only a few models that boast pressure-sensitive screens
Its Live Photos feature is a chic amalgam of still photos, GIFs, and videos
Its fingerprint-based TouchID is one of the most secure phone-unlocking mechanisms on the market
More:
#9. ZTE Overture 2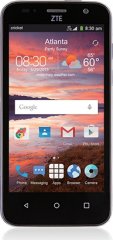 Description:
Sporting a 4.5-inch 854 x 480 (FWVGA) screen adorned with Dragontrail Glass and the Android v5.0 Lollipop platform, the ZTE Overture 2 is a 2015 phone with entry-level specs...
Key features:
Display size: 4.5-inch
Processor: Qualcomm Snapdragon 400 MSM8916 at 1.2GHz
Camera: 5-megapixel
Other key features: Qualcomm Quick Charge 1.0
More:
#10. LG G4 Stylus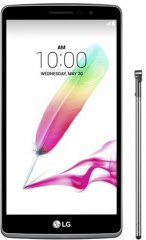 Description:
One of two spinoff phones of the LG G4, this slightly larger (5.7-inch In-Cell display) Android trades off premium-end specs for a Stylus accessory and a significantly cheaper price tag...
What We Like:
Its 3000mAh battery capacity is a nice mismatch for its low-key hardware
The Stylus accessory likely comes in handy for quick sketches and navigation
More:
You Should Also Check These Out:





Full Menu