Top 4 Best Fido Cell Phones 2014


Two phones throne first of our best Fido phones 2014 right now: The iPhone 6 Plus by Apple (a smartphone) and the iPhone 5s (a smartphone). Further down the list, you will find other good phones offered by Fido (a low-cost Canadian GSM network targetting young users), such as a smartphone running Android 4.3 (Jelly Bean) on a Qualcomm MSM8926 processor by Sony (the Sony Xperia M2) and the Samsung Galaxy S4 mini, a smartphone running Android 4.2.2 (Jelly Bean) on a Qualcomm MSM8930 Snapdragon 400 Dual-core processor.

#1.
Apple iPhone 6 Plus

Analysis:
Apple finally escapes the 4-inch display territory with the iPhone 6 Plus´ 5.5-inch Retina HD display -- which we assume to be their response to more generous screens from Android-run flagships (HTC One M8, LG G3, etc.)... (more)
What We Like:
Apple Pay could replace cash/credit card payments with simple gestures using your iPhone
The fingerprint-based TouchID is quite a promising security feature
The seamless physical design might give it a more upscale look compared to other flagships
More:
Full specs »
Pros and cons review »
Ad - More top Fido Cell phones below
#2.
iPhone 5s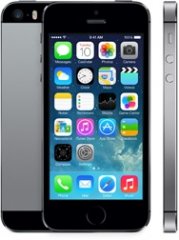 Description:
New iPhone version with a built-in identity detector and a better camera performance in low-light conditions.
What We Like:
The 64-bit A7 CPU should prove a great improvement.
The new home button certainly sounds innovative
We can only applaud to more low-light photography ability
* The similar iPhone 5c is also a possibility.
More:
Full specifications »
Review of its pros and cons »
Don't Choose The Wrong Fido Phone!
Let Us Find Your Perfect Phone!
Our quick Celliminator cell phone finder tells you your best phone in less than a minute. Try it now or start here with the first question:
Question #1: Should it be a smartphone or not?

A)

Smartphones only.


B)

Regular, "dumb" phone only. No smartphones please!

#3.
Sony Xperia M2 (Sony Xperia D2303)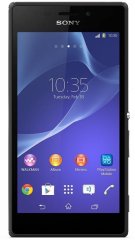 Analysis:
We may not believe the Sony Xperia M2 will take the mobile world by storm, but we do think its 8-megapixel camera´s Exmor RS sensor - that works on enhancing picture quality even in low light - will seem useful enough to capture some people´s attention... (more)
More:
Specs & Features »
Pros and cons review »
#4.
Samsung Galaxy S4 mini (Samsung I9190)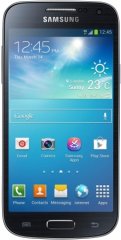 Analysis:
The Galaxy S4 mini is certainly not as impressive as the original when it comes to specifications, but it shares some of its features... (more)
Key features:
Display size: 4.3-inch
Processor: Qualcomm MSM8930 Snapdragon 400 Dual-core at 1.7
Camera: 8-megapixel
Other key features: Accelerometer, Dual SIM, NFC, Wi-Fi Direct
More:
Full specs »
Review of its pros and cons »
You Should Also Be Interested In These: