Two phones throne first of our best Fido phones 2016 as of now: The 6S by Apple (a (a) 4K-video 12-megapixel (iSight) smartphone) and the iPhone 6S Plus (a 4K smartphone). Scrolling down, you will find other good phones offered by Fido (a low-cost Canadian GSM network targetting young users), such as a mid-range smartphone by Samsung (the Samsung Galaxy J3) and the Samsung Galaxy S5 Neo, a rugged smartphone.
* To compare some of these phones, just select the compare box under the picture and click compare at the bottom of the list.

#3. Samsung Galaxy J3 (Samsung J3 Galaxy)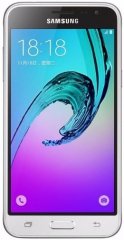 Analysis:
With cons like an elementary 1.2GHz quad-core CPU (-) and a 1.5GB RAM (-) that could have been bumped up to 2GB, the LTE-ready (+) Galaxy J3 is shaping up to be a mildly-specked 5-inch HD Super AMOLED (+) Samsung phone... (more)
More:
#4. Samsung Galaxy S5 Neo (Samsung S5 Neo Galaxy)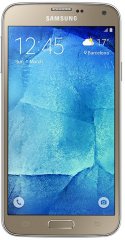 Analysis:
The Samsung Galaxy S5 Neo has something new over the 2014 S5 (quad-core 2.5GHz) in the form of its 1.6GHz octa-core CPU (+), which could also be a con, as some people prefer higher clock speeds over more operating cores... (more)
More:
#5. Samsung Galaxy S6 (Samsung S6 Galaxy)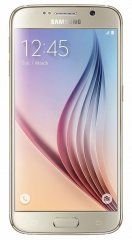 Analysis:
Not having the dual-edged screen (+) might be a minor con against its Edge sibling, but the Samsung Galaxy S6 still comes with a premium-class array of pros and cons... (more)
What We Like:
Being able to function without NFC might make Samsung Pay better than Apple's version, if Samsung's word holds true
Corning's Gorilla Glass 4 anti-scratch technology debuts with this device
Its inbuilt wireless charging capability is the first of its kind
Its relatively small 14nm 64-bit CPU chip might translate to a smoother performance compared to previous Samsung flagships
More:
#6. Samsung Galaxy S6 Edge (Samsung GS6 Edge)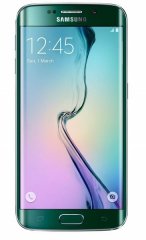 Analysis:
While the premium-tier market has rapidly heated up early on in 2015, the Galaxy S6 Edge's dual curved Gorilla Glass 4 screen (+) might make its list of pros and cons sound more favorable compared to that of its competitors, as it is the first smartphone fitted with such a perk... (more)
What We Like:
Being able to pay for transactions with your phone (Samsung Pay) sounds quite handy
Its dual curved Gorilla Glass 4 screen makes it stand out among premium Androids in terms of design
Merging the eMMC and SSD memory types into its UFS 2.0 storage is a step forward for smartphones in general
More:
#7. Samsung Galaxy S7 edge (Samsung edge S7)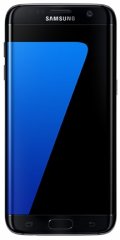 Analysis:
Unveiled during the MWC 2016, the Samsung Galaxy S7 edge boasts an always-on Quad HD Super AMOLED 5.5-inch display that flows outwards onto its edges, a design concept that Samsung calls Edge Screen (+)... (more)
Key features:
Display size: 5.5-inch
Processor: Qualcomm Snapdragon 820 MSM8996 (Exynos 8890 for non-U.S. markets) at Dual 2.15GHz + Dual 1.6GHz (Quad 2.3GHz + Quad 1.6GHz for non-US markets)
Camera: 12-megapixel (Dual Pixel)
Other key features: WPC and PMA wireless charging
More:
#8. LG G4 (LG H815)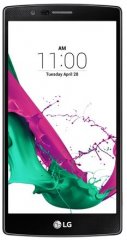 Analysis:
At a glance, the 5.5-inch Quad HD (+) LG G4 looks like a blend of the G3 and the G Flex2... (more)
What We Like:
Its 2TB microSD support outstrips even the built-in memories of most mid-range laptops
Its 5.1 Lollipop OS is the latest version of Android available as of its release
Its Brown and Black leather options are rather classy finishes
With its IPS Quantum screen, the G4 potentially enables more vivid visuals compared to older LG flagships
More:
#9. ZTE Axon (ZTE A1PB)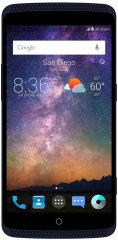 Analysis:
ZTE might have had more than the usual number of designers brainstorm for the Axon, as this 5.5-inch CGS-WQHD Gorilla Glass 3 (+) Android gets a clear high-end message across... (more)
What We Like:
As of July 2015, the Axon's 13-megapixel + 2-megapixel dual-lens rear camera architecture is relatively rare
Its CGS display technology claims to be significantly better than the LTPS variant
The complementary JBL earphones adds a pretty nice touch to its Hi-Fi sound system
More:
#10. LG G3 (LG D855)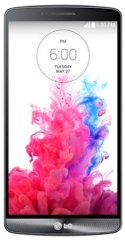 Analysis:
A premium LG phone outside of the Optimus series? Our scrutiny of the LG G3's pros and cons seems to say so... (more)
What We Like:
The 13-megapixel OIS camera, presumably for sharper and better-quality images/video captures
The 2.5GHz 4-core chip that doubles up the speed of most mid-level Androids (at least on paper)
The up-to-2TB memory expansion, which is among the highest capacities we have observed in the market
More:
You Should Also Check These Out:
* Prices shown are only indicative. They were recently fetched by our system and may have changed meanwhile.





Full Menu