Best HTC Phones As Of February 2015
* Also check out for all manufacturers.



This month's #1 best HTC phone is the One M8 Harman Kardon Edition, a feature phone. HTC makes only smartphones, essentially Android and Windows models, so Phonerated periodically gathers review scores for each HTC phone and computes the average rating each one gets to sort this list of the very best HTC phones 2015, updated at least once a month.
* To compare the following phones, just select the compare box under the picture and click compare at the bottom of the list.

#1.
The HTC One M8 Harman Kardon Edition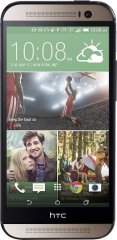 Gallery: 3 more pictures
Average Star Rating:


Full pros & cons

Description
Adding more enhancements to its well-known BoomSound speakers, HTC claims that the One M8 Harman Kardon edition sounds better than its standard One M8 twin. Aside from the included pair of AE earbuds, this audio-focused smartphone also features Harman's Clari-Fi and LiveStage audio processing technologies, promising studio-quality sound. Simply put, Clari-Fi claims to improve sound by restoring the quality of compressed audio files, while LiveStage adds dimension to music to create a more life-like earphone listening experience. What is not clear, however, is whether these two features come with some hardware enhancements or if they are purely software-based tweaks to make music sound different, like what we have seen in some devices.




#2.
The HTC Desire Eye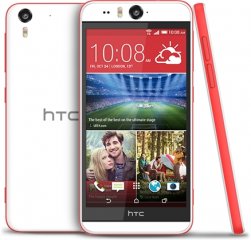 Gallery: 1 more picture
Average Star Rating:


Full pros & cons

Description
The Desire Eye is a 5.2-inch Android from HTC primed to be a tough contender in the selfie and audio department. It sports a 13-megapixel rear camera and an equally capable 13-megapixel front-facing one up front. It complements the cameras with the HTC Eye Experience, which is HTC's version of photo- and video-enhancement tools. Behind its two-toned finish is a 2.3GHz quad-core processor, 2GB worth of RAM, and a 2400mAh battery. The Eye also comes with 3 mics, as well as HTC's trademark BoomSound audio technology.
Don't Choose The Wrong HTC Phone!
Let Us Find Your Perfect Phone!
Our quick Celliminator cell phone finder tells you your best phone in less than a minute. Try it now or start here with the first question:
Question #1: Should it be a smartphone or not?

A)

Smartphones only.


B)

Regular, "dumb" phone only. No smartphones please!

You Should Also Check These Out: