Top 10 Best Huawei Cell Phones 2015
* Also exists for all brands.



These 10 phones top our best Huawei phones list. Our best choice, the Huawei Honor Holly, is a Android smartphone, while our second choice, the Ascend G7 is a Android smartphone. The list also includes the Ascend Mate7 and their Huawei Ascend Y300II, a smartphone.
Huawei is a chinese brand of affordable smart and regular cell phones and smartphones.
* To compare some of these phones, just select the compare box under the picture and click compare at the bottom of the list.

#1.
The Huawei Honor Holly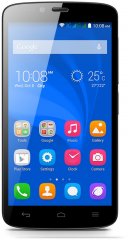 Gallery: 3 more pictures
Average Star Rating:


All the pros & cons

Description
The 5-inch Honor Holly is a mid-range Android from Huawei featuring version 2.3 of their proprietary Emotion user interface. Its 720p display supports 3D game graphics and HD video streaming with the help of OTP color calibration. The 2000mAh battery that powers it up is also equipped with the Smart Power 2.0, promising to extend the expected battery life by more than 30%. Also included in its mid-range feature set is an 8-megapixel rear camera, a 16GB internal memory and a quad-core processor clocked in at 1.3GHz with 1GB worth of RAM to boot.





#2.
The Huawei Ascend G7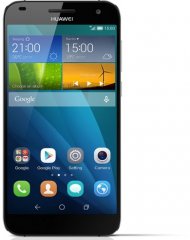 Gallery: 7 more pictures
Average Star Rating:


Full pros and cons

Description
Huawei´s third IFA 2014 smartphone looks to be the lowest-specked, but still continues their Ascend G sub-series. This 5.5-inch phablet sports 13- and 5-megapixel cameras, packed with an array of features that probably aim to contend with that of Xperias from Sony and Galaxy models from Samsung. Its performance tells us that it settles for a mid-range seat, with a 1.2GHz quad-core engine (64-bit) and a 2GB RAM. Its 3000mAh battery power is quite decent, though. It also drags the resolution down to 720p, probably in order to retain the flagship look with a cheaper price tag.
Don't Choose The Wrong Huawei Phone!
Let Us Find Your Perfect Phone!
Our quick Celliminator cell phone finder tells you your best phone in less than a minute. Try it now or start here with the first question:
Question #1: Should it be a smartphone or not?

A)

Smartphones only.


B)

Regular, "dumb" phone only. No smartphones please!

You Should Also Be Interested In These: