If you're interested in Metro PCS's subscription plans, you should probably know that the phones they carry are mostly entry-level (texting phones) to mid-range smartphones (mostly operating on Android OS). But then, high-end and popular doesn't always translate to the best, does it? You just might be surprised.
Here's our verdict on the best Metro PCS phones, according to a scientific compilation and averaging of their online review scores.
* To compare some of these phones, just select the compare box under the picture and click compare at the bottom of the list.

#3. The Samsung Galaxy J7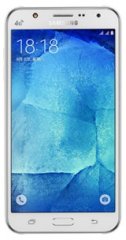 Analysis:
Though it looks very similar to the J5, the Samsung Galaxy J7 has a spec set that makes it a more desirable model compared to its 5-inch brother... (more)
What We Like:
An octa-core engine powering up a mid-tier smartphone is a change from the usual
More:
#4. The HTC Desire 530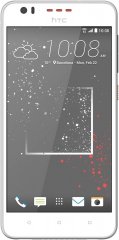 Analysis:
Though a low-key 5-inch HD-720p display (-) and a so-so 2200mAh battery (-) add a couple of slight cons to its specs, the middle-class HTC Desire 530 mirrors many high-tier models from the brand through its pros... (more)
More:
#5. The iPhone 5s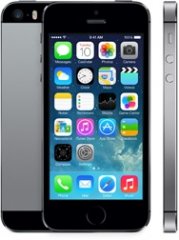 Description:
New iPhone version with a built-in identity detector and a better camera performance in low-light conditions.
What We Like:
The 64-bit A7 CPU should prove a great improvement.
The new home button certainly sounds innovative
We can only applaud to more low-light photography ability
More:
#6. The Samsung Galaxy S7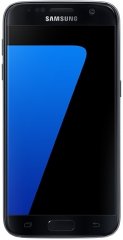 Analysis:
Just like LG's MWC 2016 G5 flagship, Samsung's Galaxy S7 runs on the Qualcomm Snapdragon 820 2.1GHz + 1.6GHz quad-core processor (+) (for US and most western markets) with 4G of LPDDR4 RAM (+), though they did not come without a couple of minor cons... (more)
Key features:
Display size: 5.1-inch
Processor: Qualcomm Snapdragon 820 MSM8996 (Exynos 8890 for non-US markets) at Dual 2.15GHz + Dual 1.6GHz (Quad 2.3GHz + Quad 1.6GHz for non-US markets)
Camera: 12-megapixel (Dual Pixel)
Other key features: WPC- And PMA-compatible Wireless Charging, Internal cooling system
More:
#7. The Coolpad Catalyst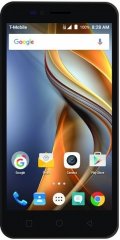 Analysis:
The Coolpad Catalyst does not sound like a catalyst for anything in terms of pros and cons... (more)
Key features:
Display size: 5-inch
Processor: MSM8909 at 1.1GHz
Camera: 5-megapixel
Other key features: Emergency Alerts (CMAS), Wi-Fi Calling 2.0
More:
#8. The LG 450

Analysis:
Despite being a pretty limited basic flip phone, LG's 450 model comes with some perks that may be enjoyed by elder users or those practical buyers with slight problems in vision or hearing... (more)
More:
#9. The Samsung Galaxy Core Prime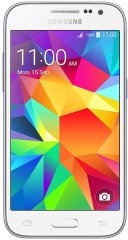 Analysis:
The 4.5-inch Samsung Galaxy Core Prime is an Android geared towards users shopping on a tight budget, though its core pros do include LTE connectivity (+), making it a rather cheap ticket into 4G networks... (more)
What We Like:
The Ultra Power Saving Mode might come in handy during travels or outdoor events
More:
You Should Also Check These Out:
* Prices shown are only indicative. They were recently fetched by our system and may have changed meanwhile.





Full Menu