If you're interested in Metro PCS's subscription plans, you should probably know that the phones they carry are mostly entry-level (texting phones) to mid-range smartphones (mostly operating on Android OS). But then, high-end and popular doesn't always translate to the best, does it? You just might be surprised.
Here's our verdict on the best Metro PCS phones, according to a scientific compilation and averaging of their online review scores.
* To compare some of these phones, just select the compare box under the picture and click compare at the bottom of the list.

#3. LG K7 3G
Description:
Opening CES 2016 for LG are two K-series models, this one (K7 3G) being rigged with a 5-inch on-cell FWVGA 2.5D-glass screen, a 1.3GHz quad-core processor (the LTE version runs at 1.1GHz), and a 16GB/8GB internal memory...
Key features:
8-megapixel or 5-megapixel camera
5-inch On-cell display
More:
#4. HTC Desire 530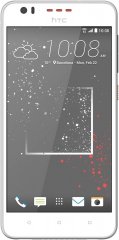 Description:
As far as mid-level 2016 smartphones go, the 5-inch HD Desire 530 offers a few somewhat desirable specs, including a 16GB memory accompanied by Flex Storage support and a 2TB microSD card slot, a BoomSound-enhanced audio system, and NFC-based mobile payment capabilities...
Key features:
8-megapixel camera
1.1GHz Qualcomm Snapdragon 210 processor
More:
#5. Samsung Galaxy S7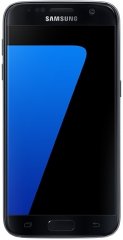 Description:
Samsung built around the premium-tier specs of the Galaxy S6 for its MWC 2016 Galaxy S7, a 5.1-inch Quad HD always-on-screen flagship equipped with the 14nm Snapdragon 820 64-bit quad-core (2.1GHz + 1.6GHz) processor, a 4GB LPDDR4 RAM, and a 64GB UFS 2.0 memory with an up-to-200GB top-up memory support...
Key features:
12-megapixel (Dual Pixel) camera
Dual 2.15GHz + Dual 1.6GHz (Quad 2.3GHz + Quad 1.6GHz for non-US markets) Qualcomm Snapdragon 820 MSM8996 (Exynos 8890 for non-US markets) processor
5.1-inch Always-on Super AMOLED display
Special features: WPC- And PMA-compatible Wireless Charging, Internal cooling system
More:
#6. iPhone 5s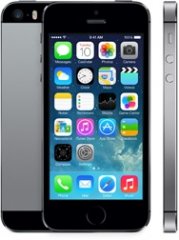 Description:
The iPhone 5s brings its slew of innovations with a new kind of home button that includes a finger identity sensor and touch sensitivity, a better low-light camera (8 megapixels) and the capacity to display multiple languages and characters simultaneously...
Key features:
8-megapixel camera
4-inch Retina Display display
Special features: 1.2MP Photos With Facetime Camera, 3G, Accelerometer, Ambient Light Sensor, And 2G, Dc-hsdpa, Fingerprint Identity Sensor, HSPA+, Proximity Sensor, Siri, The Home Button Acts As A Fingerprint Identity Detector, Three-axis Gyro, Video Calls Available Over LTE
More:
#7. Coolpad Catalyst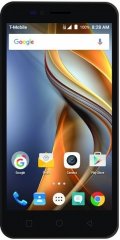 Description:
Coolpad's 2016 Catalyst, initially carried by T-Mobile, is a basic 5-inch FWVGA Android whose specifications include a 1.1GHz quad-core CPU with 1GB of RAM, Emergency Alerts, and preloaded anti-theft functions...
Key features:
5-megapixel camera
1.1GHz MSM8909 CPU
Special features: Emergency Alerts (CMAS), Wi-Fi Calling 2.0
More:
#8. Samsung Galaxy Core Prime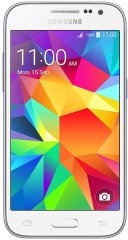 Description:
This 4.5-inch KitKat-run Android from Samsung targets audiences who are on relatively low budgets, sporting 5- and 2-megapixel cameras, and a 1.2GHz quad-core processor...
Key features:
5-megapixel (CMOS) camera
1.2GHz Qualcomm Snapdragon 410 CPU
4.5-inch TFT display
More:
You Should Also Be Interested In These:
* Prices shown are only indicative. They were recently fetched by our system and may have changed meanwhile.





Full Menu