Top 10 Best Metro PCS Smartphone Phones 2014


After inception of the first iPhone in June, 2007, smartphones became the norm. Smart phones let you surf the web comfortably on a large screen while waiting at a bus station, they make email on the go almost as easy as on a computer, smartphones make your mobile life easier. But how to choose smartphone phones? Easy. Our top smartphones 2014 by Metro PCS list makes it much easier by spotting the best Metro PCS smartphones in other reviews and listing them here, in best rating order.
* To compare some of these phones, just select the compare box under the picture and click compare at the bottom of the list.

#1.
Samsung Galaxy S5 (Samsung Galaxy S V)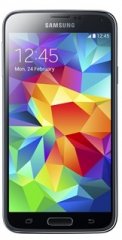 Description:
The fifth generation of Samsung's flagship smartphone has a faster Quad-core processor (from 1.9 to 2.5Ghz) and a bigger camera (16 megapixels, compared to 13 for the S4)...
Key features:
Display size: 5.1-inch
Processor: Snapdragon 801 at 2.5GHz
Camera: 16-megapixel
Other key features: Kids Mode, Private Mode, Quick Connect, S Health 3.0, Ultra Power Saving Mode
More:
Check Price »
Full specifications »
Review of its pros and cons »
Ad - More top Metro PCS Smartphone phones below
#2.
Huawei Valiant (Huawei Y301-A1)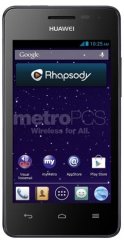 Description:
With an 800 x 400 pixel display, a 768MB RAM, and a single-core processor, the Huawei Valiant is the perfect example of an entry-level smartphone...
Key features:
Display size: 4-inch
Processor: MSM8225 at 1.0GHz
Camera: 3-megapixel
Other key features: Up To 1.9 GB of available internal memory, screen is made up of Gorilla Glass 2
More:
$ Check Price »
Full specifications »
Pros and cons review »
Don't Choose The Wrong Metro PCS Phone!
Let Us Find Your Perfect Phone!
Our quick Celliminator cell phone finder tells you your best phone in less than a minute. Try it now or start here with the first question:
Question #1: Should it be a smartphone?

A)

Smartphone or not... it doesn't matter.


B)

Smartphones only.


C)

Regular, "dumb" phone only. No smartphones please!

You Should Also Be Interested In These: