Top 10 Best Metro PCS Smartphone Phones 2015


After inception of the first iPhone in 2007, smartphones became the norm. They let you surf the web comfortably on a large screen while waiting at a bus station, they make email on the go almost as easy as on a computer, smartphones make your mobile life easier. But how to choose smartphone phones? Easy. Our top smartphones 2015 by Metro PCS list makes it much easier by identifying the best Metro PCS smartphones in other reviews and listing them here, in best rating order.
* To compare some of these phones, just select the compare box under the picture and click compare at the bottom of the list.

#1. The Samsung Galaxy S6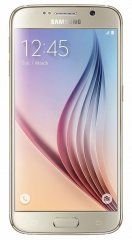 Analysis:
Not having the dual-edged screen (+) might be a minor con against its Edge sibling, but the Samsung Galaxy S6 still comes with a premium-class array of pros and cons... (more)
What We Like:
Being able to function without NFC might make Samsung Pay better than Apple's version, if Samsung's word holds true
Corning's Gorilla Glass 4 anti-scratch technology debuts with this device
Its inbuilt wireless charging capability is the first of its kind
Its relatively small 14nm 64-bit CPU chip might translate to a smoother performance compared to previous Samsung flagships
More:




Ad - More top Metro PCS Smartphone phones below
#2. The LG Leon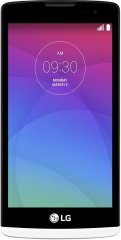 Analysis:
Suffering from a VGA frontal camera (-) (yes, VGA cams apparently still exist) that sits above its 4.5-inch FWVGA display (-), the conventionally flat LG Leon falls a rank below its curved Magna and Spirit siblings... (more)
More:
Don't Choose The Wrong Metro PCS Phone!
Let Us Find Your Perfect Phone!
Our quick Celliminator cell phone finder tells you your best phone in less than a minute. Try it now or start here with the first question:
Question #1: Should it be a smartphone or not?

A)

Smartphones only.


B)

Regular, "dumb" phone only. No smartphones please!

#3. The Microsoft Lumia 640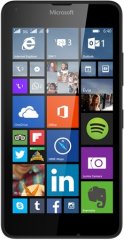 Analysis:
Attempting to tip the market scale more to Windows is this 5-inch Lumia model that brings the Windows Phone OS 10 (+) to Microsoft's smartphone family via a free after-purchase upgrade... (more)
What We Like:
The Cortana personal assistant is a selling point unique to Lumia smartphones
The Windows Phone OS 10 is a rather fresh spec for Microsoft's smartphone roster
More:
#4. The Samsung Galaxy S5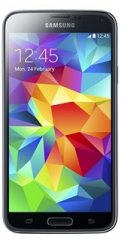 Description:
Fifth generation Samsung flagship smartphone with a 16-megapixel camera, a special power-saving mode and a 2.5Ghz 4-core CPU.
What We Like:
The 16-megapixel camera (with apparently fast auto-focus) is nothing to spit at
The Ultra power-saving mode could be interesting
More:
#5. The LG F60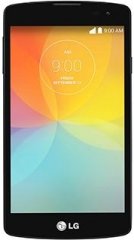 Analysis:
The 4.5-inch LG F60 seems to be like most 2014 models from the L-series... (more)
What We Like:
Taking photos with specific hand gestures sounds like an interesting way to snap shots
More:
#6. The Samsung Galaxy Avant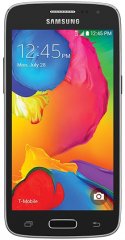 Analysis:
The Samsung Galaxy Avant apparently does bring something fresh to the market, as its 4.5-inch qHD display fronts a 16GB internal memory and a 1.5GB RAM - both obviously higher compared to other mid-range models... (more)
What We Like:
The 16GB internal storage, while many comparable models stay below 8GB
The Easy Mode for users who want a simplified interface
More:
#7. The Samsung Galaxy Light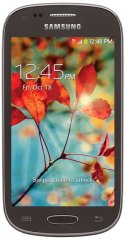 Analysis:
Its quad core, 1.4 GHz CPU system and 4G LTE wireless technology put the Galaxy Light on the map, but it remains a lower-cost version of the ever-expanding Samsung Galaxy family of phones... (more)
What We Like:
It is a way to own a decently-equipped Galaxy family phone at a lower price
That it sports a quad core processor (for such an entry-level phone)
More:
#8. The ZTE ZMax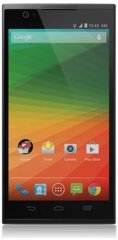 Analysis:
With Gorilla Glass (v3.0) protection and Dolby (DM3+) sound enhancements leading its features, the ZTE ZMax might just have an edge over other middle class phablets... (more)
What We Like:
A 3400mAh battery capacity is quite high for a mid-budget phablet
Scratch-resistance via Corning Gorilla Glass is always nice to find in wide-screen smartphones
More:
#9. The LG Optimus F6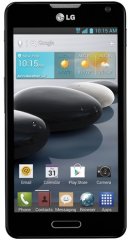 Analysis:
For its size, the LG Optimus F6 scored well by having some noteworthy features... (more)
More:
#10. The Kyocera Hydro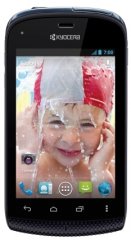 Description:
Waterproof Android 4.0 smartphone that can withstand being submerged for half an hour.
More:
You Should Also Be Interested In These:





Full Menu