Top 5 Best Motorola Phones 2015
#1.
The Motorola Moto G 2014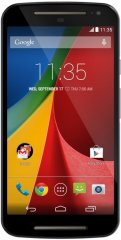 Gallery: 3 more pictures
Average Star Rating:


All the pros and cons

Description
At roughly the same price point, Motorola´s second Moto G model comes with key improvements over the 2013 model. This includes a 5-inch screen, an 8-megapixel rear camera as well as memory expansion support this time around. It runs on the same processing speed as the 1st-gen Moto G, clocked in at 1.2GHz on four CPU cores. This 2014 re-release of the Moto G branding also mimics the 2nd-gen Moto X with differently-colored interchangeable shells -- leave the Moto X´s leather option. Its non-removable battery is rated at 2070mAh, with RAM standing at a mid-range 1GB.





#2.
The Motorola Moto X 2014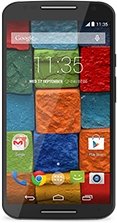 Average Star Rating:


All the pros & cons

Description
The Moto X´s 2014 follow-up retains the name, but apparently not the specs. It passes the 5-inch mark (5.2 inches) and now has a FullHD 1080p display resolution (423ppi). It also conceals a 13-megapixel 4K rear camera with a choice between 25 different back covers -- including Horween-made leather and patterned wooden designs. The 2014 Moto X´s processor is a Snapdragon 801 clocked in at 2.5GHz, running on four CPU cores. Other high-end features include a 1080p-capable 2-megapixel front-facing camera, Crystal Talk audio technology and LTE connectivity.
Don't Choose The Wrong Motorola Phone!
Let Us Find Your Perfect Phone!
Our quick Celliminator cell phone finder tells you your best phone in less than a minute. Try it now or start here with the first question:
Question #1: Should it be a smartphone or not?

A)

Smartphones only.


B)

Regular, "dumb" phone only. No smartphones please!

You Should Also Be Interested In These: