Top 5 Best Net10 Cell Phones 2016


Until our next update, the Samsung Galaxy Core Prime, Samsung Galaxy S III and Huawei Pronto LTE are our selection for best Net10 Cell. The first one is a recent Android 4.4.4 KitKat smartphone boasting the Qualcomm Snapdragon 410 CPU, the second one an 8.6-mm thin Android smartphone and the third one, a simple 3.5-inch smartphone. Net10 is well-known as a prepaid mobile network with cheap phones in all form factors
* To compare some of these phones, just select the compare box under the picture and click compare at the bottom of the list.

#1. Samsung Galaxy Core Prime ()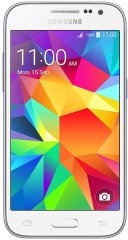 Description:
This 4.5-inch KitKat-run Android from Samsung targets audiences who are on relatively low budgets, sporting 5- and 2-megapixel cameras, and a 1.2GHz quad-core processor...
What We Like:
The Ultra Power Saving Mode might come in handy during travels or outdoor events
More:




Ad - More top Net10 Cell phones below
#2. Samsung Galaxy S III ()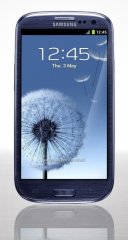 Description:
A very slim and lightweight smartphone that promises zero-lag performance, the most advanced voice and motion recognition feature, intelligent photo/video capture, a large and vibrant display plus easy synchronization to other devices.
More:
Don't Choose The Wrong Net10 Phone!
Let Us Find Your Perfect Phone!
Our quick Celliminator cell phone finder tells you your best phone in less than a minute. Try it now or start here with the first question:
Question #1: Should it be a smartphone or not?

A)

Smartphones only.


B)

Regular, "dumb" phone only. No smartphones please!

#3. Huawei Pronto LTE ()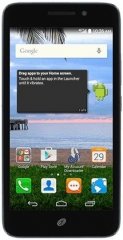 Description:
Huawei's 2015 Pronto LTE (H891L) immediately lands among other starter-class Androids, sporting specs like a 5-inch HD (1280 x 720) display, a 5-megapixel rear-facing camera, and a quad-core processor clocked at 1.2GHz...
More:
#4. Samsung Galaxy Ace ()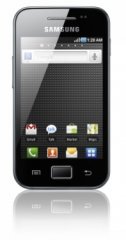 Description:
This iPhone-looking smartphone boasts of a 800MHz processor and a 5-megapixel camera...
Key features:
5-megapixel camera
800MHz MSM7227-1 Turbo processor
3.5-inch TFT display
Special features: Accelerometer, Digital Compass, Proximity Sensor
More:
#5. Huawei Magna ()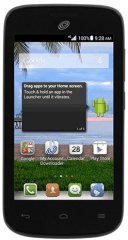 Description:
Huawei's Magna is a typical entry-level smartphone driven by a 1.2GHz quad-core processor and the Android 4.3 Jelly Bean OS...
More:
You Should Also Be Interested In These:





Full Menu