Top 6 Best Net10 Cell Phones 2014


Two phones stand at the top of our best Net10 phones 2014 as of now: Apple's 5c (a basic phone) and the LG G2 (a phablet). Scrolling down, you will find other good phones offered by Net10 (a prepaid mobile network with cheap phones in all form factors), such as a 6-ounce rugged Android 4.1 (Jelly Bean) smartphone by CAT (the Cat B15) and the Samsung Galaxy S III mini, a Android smartphone.
* To compare some of these phones, just select the compare box under the picture and click compare at the bottom of the list.

#1.
iPhone 5c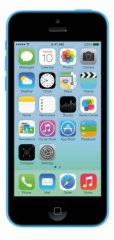 Description:
Half the price of the iPhone 5s, the 5c model is the affordable version with more available colors, but less specs...
Key features:
Display size: 4-inch
Camera: 8-megapixel
Other key features: 1.2MP Photos With Facetime Camera, 3G, Accelerometer, Ambient Light Sensor, And 2G, Dc-hsdpa, Fingerprint Identity Sensor, HSPA+, Proximity Sensor, Siri, The Home Button Acts As A Fingerprint Identity Detector, Three-axis Gyro, Video Calls Available Over LTE
More:
$ Check Price »
Full specs »
Review of its pros and cons »
Ad - More top Net10 Cell phones below
#2.
LG G2 (LG VS980 Verizon)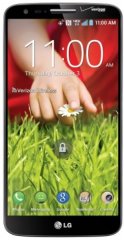 Description:
Packed with a slew of innovations here and there, the LG G2 starts with a 13-megapixel camera (with various functions, such as voice capture) and a video recorder capable of up to 60 frames per second...
Key features:
Display size: 5.2-inch
Processor: Qualcomm® Snapdragon™ 800 MSM8974 at 2.26 GHz
Camera: 13-megapixel
Other key features: On Call Notes From QuickMemo, Answer Me, Clip Tray, Guest Mode™, KnockON, Notification LED, Plug & Pop, QSlide Function, Quick Memo, QuickRemote, Slide Aside, Smart Ringtone, Vu-Talk™
More:
$ Check Price »
Full specs »
Pros and cons review »
Don't Choose The Wrong Net10 Phone!
Let Us Find Your Perfect Phone!
Our quick Celliminator cell phone finder tells you your best phone in less than a minute. Try it now or start here with the first question:
Question #1: Should it be a smartphone?

A)

Smartphone or not... it doesn't matter.


B)

Smartphones only.


C)

Regular, "dumb" phone only. No smartphones please!

You Should Also Be Interested In These:
Privacy Policy | Our Mission / Contact Us | Copyright 2009-2014+ Phonerated.com