Top 7 Best Net10 Cell Phones 2014


Two phones stand at the top of our best Net10 phones 2014 right now: Apple's 5c (a basic phone) and the LG G2 (a 5.2-inch phablet phone). Further down the list, you will find other good phones offered by Net10 (a prepaid mobile network with cheap phones in all form factors), such as a rugged smartphone by CAT (the Cat B15) and the Samsung Galaxy S III mini, a smartphone running Android 4.1 (Jelly Bean) on a NovaThor U8420 Dual-core CPU.
* To compare some of these phones, just select the compare box under the picture and click compare at the bottom of the list.

#1.
iPhone 5c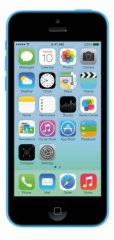 Description:
Half the price of the iPhone 5s, the 5c model is the affordable version with more available colors, but less specs...
Key features:
Display size: 4-inch
Camera: 8-megapixel
Other key features: 1.2MP Photos With Facetime Camera, 3G, Accelerometer, Ambient Light Sensor, And 2G, Dc-hsdpa, Fingerprint Identity Sensor, HSPA+, Proximity Sensor, Siri, The Home Button Acts As A Fingerprint Identity Detector, Three-axis Gyro, Video Calls Available Over LTE
More:
$ Check Price »
Specs & Features »
Pros and cons review »
Ad - More top Net10 Cell phones below
#2.
LG G2 (LG VS980 Verizon)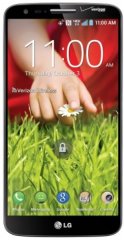 Description:
Packed with a slew of innovations here and there, the LG G2 starts with a 13-megapixel camera (with various functions, such as voice capture) and a video recorder capable of up to 60 frames per second...
Key features:
Display size: 5.2-inch
Processor: Qualcomm® Snapdragon™ 800 MSM8974 at 2.26 GHz
Camera: 13-megapixel
Other key features: On Call Notes From QuickMemo, Answer Me, Clip Tray, Guest Mode™, KnockON, Notification LED, Plug & Pop, QSlide Function, Quick Memo, QuickRemote, Slide Aside, Smart Ringtone, Vu-Talk™
More:
Check Price »
Full specs »
Review of its pros and cons »
Don't Choose The Wrong Net10 Phone!
Let Us Find Your Perfect Phone!
Our quick Celliminator cell phone finder tells you your best phone in less than a minute. Try it now or start here with the first question:
Question #1: Should it be a smartphone?

A)

Smartphone or not... it doesn't matter.


B)

Smartphones only.


C)

Regular, "dumb" phone only. No smartphones please!

You Should Also Check These Out:
Privacy Policy | Contact Us | Our Mission | Copyright 2009-2014+ Phonerated.com