Top 10 Best Nokia Cell Phones 2014
* Also exists for all brands.



These 10 phones top our best Nokia phones lineup. Our best choice, the Nokia Lumia 1520, is a phablet, while our second choice, the Lumia 525 is a 1GHz Windows smartphone. The list also includes the Lumia 1020 and their Nokia Lumia 1320, a 6-inch phablet phone.
Nokia is one of the top cell phone brand, specializing in Windows smartphones.
* To compare some of these phones, just select the compare box under the picture and click compare at the bottom of the list.

#1.
The Nokia Lumia 1520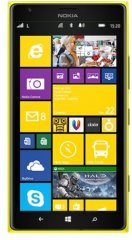 Description :
Nokia´s Windows Phone 8 phablet offering seems to have a lot going for it: a quad-core 2.2GHz Snapdragon 800 processor, a 20-megapixel camera (with PureView technology and Carl Zeiss lenses), a 6-inch super-sensitive ClearBlack LCD display with 1920 x 1080 resolution, and a 3400mAh battery with a reported standby time of 768 hours or 32 days. It also touts its four digital microphones that support directional stereo recording. Finally, it comes with 32GB of storage memory, 2GB RAM, and the Storyteller app that (along with the HERE maps) arranges photos into stories.
Ad - More top Nokia Cell phones below
#2.
The Nokia Lumia 525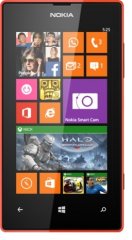 Description :
In creating the Lumia 525, Nokia added a Lumia Black update to the Lumia 520´s OS and 500MB (rounded up) to its RAM, but retained the rest of its features. The result is a dual-core 1GHz smartphone with a 5-megapixel camera that partners with the Nokia Smart Cam photo-editing app, a 4-inch 800 x 480 super sensitive screen, and an 8GB internal memory. Its 1430mAh battery has 1014 minutes or around 17 hours of talk time. It also comes with glossy yellow, orange and white faceplates that have Nokia billing the phone as having a Premium look. Be warned!
Don't Choose The Wrong Nokia Phone!
Let Us Find Your Perfect Phone!
Our quick Celliminator cell phone finder tells you your best phone in less than a minute. Try it now or start here with the first question:
Question #1: Should it be a smartphone?

A)

Smartphone or not... it doesn't matter.


B)

Smartphones only.


C)

Regular, "dumb" phone only. No smartphones please!

You Should Also Be Interested In These:
Privacy Policy | Contact Us | Our Mission | Copyright 2009-2014+ Phonerated.com