Top-Rated Camera phones March 2015


This list shows the best camera phones.
Methodology
To be featured as one of the best camera phones, a mobile phone must have:
...been awarded one of the highest average review star rating
...above-average camera specifications: high-megapixel camera, special camera options and more.
We are confident that our technique most accurately results in a list of the very best Camera phones, based on multiple expert ratings, not just one.

#1.
The Samsung Galaxy S6 Edge 16-megapixel Camera Phone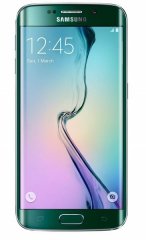 Gallery: 7 more pictures
Average Star Rating:


All the pros & cons

Description
Its 5.1-inch dual-curved Gorilla Glass 4 display might be the Edge's only edge over the Galaxy S6, which is similarly powered by a 14nm 64-bit octa-core processor (2.1GHz + 1.5GHz) and a 3GB LPDDR4 RAM. Just like the S6, the Edge also mixes the eMMC and SSD memory types for its Universal Flash Storage 2.0 available in 32/64/128GB.
Its similarities with the S6 also include the Samsung Pay mobile payment app, a built-in wireless charging mechanism, and the enterprise solution for business usability. The S6 Edge records 4K videos with its 16-megapixel rear camera, and snaps selfies with the 5-megapixel frontal sub-cam.
Camera-phone-specific specifications
Camera resolution: 16-megapixel
Camera options: Virtual Shot, Slow Motion, Fast Motion, Pro Mode, Selective Focus
Camera flash: LED

View full specs »





#2.
The HTC One M9 20-megapixel Camera Phone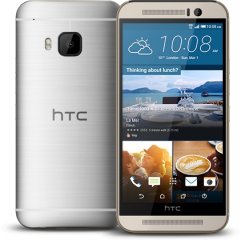 Gallery: 2 more pictures
Average Star Rating:


Full pros and cons

Description
Unveiled a day before the MWC 2015 in Barcelona, HTC's 5-inch One M9 is bound to be of flagship stature with its Qualcomm Snapdragon 810 octa-core 64-bit processor, 20-megapixel sapphire-protected 4K-recording camera, and Sense UI v7.0. Its premium-class specs also include an UltraPixel selfie cam, a 3GB RAM, as well as a blend of HTC BoomSound and Dolby 5.1 on the audio front.
We found a 32GB on-board memory and a 2840mAh battery on this ultra high-end Android, which is crafted with a dual-tone metal (single colors are also available) unibody design. The One M9 is the first HTC phone to wear the second edition of the brand's Dot View Smart flip case.
Camera-phone-specific features
Camera resolution: 20-megapixel
Camera options: Camera Tools (Shapes, Elements, Prismatic), Photo Editor, HTC Eye Experience (Voice Selfies/Split Capture/Live Makeup)
Camera flash: LED

Full specs »
Don't Choose The Wrong Phone!
Let Us Find Your Perfect Phone!
Our quick Celliminator cell phone finder tells you your best phone in less than a minute. Try it now or start here with the first question:
Question #1: Should it be a smartphone or not?

A)

Smartphones only.


B)

Regular, "dumb" phone only. No smartphones please!

You Should Also Check These Out: