Best-Rated Camera Phones February 2014


This is a list of the best camera cell phones.
Methodology
To be included in the best camera phones, phones must have:
...received one of the top average review score
...minimal camera requirements: high-resolution camera, special imaging features, etc.
We believe this approach results in a list of the absolute best Camera phones, based on multiple opinions, not just a single one.
* To compare some of these phones, just select the compare box under the picture and click compare at the bottom of the list.

#1.
The Sony Xperia Z1 Compact 20.7-megapixel Camera Phone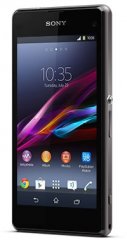 Description :
Sony manages to fit several of its high-end features - a 20.7-megapixel camera with the Exmor RS image sensor that is designed to produce sharp images even in low-light conditions, an HD display with the Triluminos and X-Reality technologies that promise to deliver crisp pictures, and a quad-core 2.2GHz Snapdragon 800 processor - into a 4.3-inch waterproof and dust-resistant Android smartphone. A 2300mAh battery (with the Stamina mode that works on prolonging its life), a 2-megapixel secondary camera, a 2GB RAM, and a 12GB user-available memory complete the package.
Camera-phone-related features:
Camera resolution: 20.7-megapixel
Camera options: Burst Mode, Face detection, Geo-tagging, HDR for both Picture/film, Image Stabiliser, Object Tracking, Pan & Zoom, Scene Recognition, Send To Web, Smile Detection, Sweep Panorama, Touch Capture, Touch Focus, White Balance, Red-eye Reduction
Camera flash: Pulsed LED Flash
Specs & Features »
Compare it to 5 equivalent phones »
Ad - More top Camera phones below
#2.
The Nokia Lumia 1520 20-megapixel (PureView) Camera Phone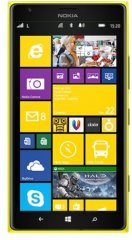 Description :
Nokia´s Windows Phone 8 phablet offering seems to have a lot going for it: a quad-core 2.2GHz Snapdragon 800 processor, a 20-megapixel camera (with PureView technology and Carl Zeiss lenses), a 6-inch super-sensitive ClearBlack LCD display with 1920 x 1080 resolution, and a 3400mAh battery with a reported standby time of 768 hours or 32 days. It also touts its four digital microphones that support directional stereo recording. Finally, it comes with 32GB of storage memory, 2GB RAM, and the Storyteller app that (along with the HERE maps) arranges photos into stories.
Camera-phone-related features:
Camera resolution: 20-megapixel (PureView)
Camera options: Light sensitivity (Automatic, ISO 100, ISO 1600, ISO 200, ISO 3200, ISO 400, ISO 4000, ISO 800), White balance modes (Cloudy, Daylight, Fluorescent, Incandescent, Automatic), Scene Modes (Night, Sports, Automatic), Camera Roll, Month, Timeline, Photos viewd by: Photo editor, Photos from social networks, Favorites, Album, Nokia Storyteller
Camera flash: Dual LED Flash
Focal length: 26mm
Full specs »
Compare it to 5 equivalent phones »
Don't Choose The Wrong Phone!
Let Us Find Your Perfect Phone!
Our quick Celliminator cell phone finder tells you your best phone in less than a minute. Try it now or start here with the first question:
Question #1: Should it be a smartphone?

A)

Smartphone or not... it doesn't matter.


B)

Smartphones only.


C)

Regular, "dumb" phone only. No smartphones please!

You Should Also Check These Out:
Privacy Policy | Contact Us | Our Mission | Copyright 2009-2014+ Phonerated.com