Top 10 Best GSM phones February 2014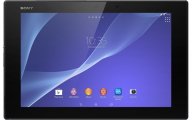 Why we included it:
Description:Waterproof quad-core 2.3GHz Android 4.4 phablet that boasts a 5.2-inch Full HD Triluminos display, a 20.7-megapixel camera, and 4k video capture.
Full Details:
Ad - More top GSM phones below

Why we included it:
Description:Quad-core 1.2GHz LTE smartphone with a 4-inch WVGA display and interchangeable back covers in fresh yellow and hot pink (among others).
Full Details:
Don't Choose The Wrong Phone!
Let Us Find Your Perfect Phone!
Our quick Celliminator cell phone finder tells you your best phone in less than a minute. Try it now or start here with the first question:
Question #1: Should it be a smartphone?

A)

Smartphone or not... it doesn't matter.


B)

Smartphones only.


C)

Regular, "dumb" phone only. No smartphones please!

You Should Also Be Interested In These:
Privacy Policy | Contact Us | Our Mission | Copyright 2009-2014+ Phonerated.com