Top 10 Best Samsung Cell Phones 2014
* Also exists for all brands.



In our latest update, the Samsung Galaxy Note 3, Galaxy Ace 3 and Ativ S Neo are our recommendation for best Samsung phones. The first one is a phablet, the second one a Android smartphone and the third one, a 16GB Windows Phone 8 smartphone.

#1.
The Samsung Galaxy Note 3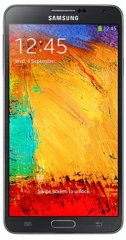 Description :
The newest Galaxy Note wins 0.2 inches of display size but loses weight, going from 180 to 168 grams. It also ends up with a bigger resolution (full 1080p HD, compared to 720p for the Note 2). Even the processor gets beefed up to 2.30 Ghz (quad-core) and the camera goes from 8 megapixels to 13. It looks as though Samsung wants to get serious with the Galaxy Note and its positioning as a smartphone tablet computer combo.
Ad - More top Samsung Cell phones below
#2.
The Samsung Galaxy Ace 3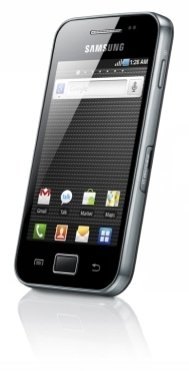 Description :
Another addition to the Galaxy Ace line-up of mid-range smartphones, the Ace 3 runs on a dual-core 1.2GHz processor and is powered by a 1800 mAh battery with an estimated talk-time of 10 hours. It has a 5-megapixel main camera and a VGA front cam. Its main camera is capable of recording 720p HD videos at 30 frames per second. Like other Samsung smartphones, the Ace 3 has the S Voice (voice command and navigation prompt), S Translator (multiple language audio and text translator) and S Travel (travel recommendations and guide), among others.
Don't Choose The Wrong Samsung Phone!
Let Us Find Your Perfect Phone!
Our quick Celliminator cell phone finder tells you your best phone in less than a minute. Try it now or start here with the first question:
Question #1: Should it be a smartphone?

A)

Smartphone or not... it doesn't matter.


B)

Smartphones only.


C)

Regular, "dumb" phone only. No smartphones please!

You Should Also Be Interested In These:
Privacy Policy | Our Mission / Contact Us | Copyright 2009-2014+ Phonerated.com