Top 10 Best Sprint Android phones August 2015


Android phones are direct competitors of the iPhone, offering the same kind of experience with tons of apps and a large and multi-touch touch-screen. Contrary to the iPhone, however, Android smartphones rely on an open-source operating system and can be manufactured by various manufacturers and you'll see Motorola Android phones, Samsung and a lot of HTC Android smartphones, to name a few. This list computes the best Sprint Android phones based on multiple reviews.
* To compare some of these phones, just select the compare box under the picture and click compare at the bottom of the list.

#1. LG G4 (LG H815)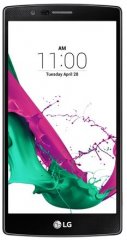 Description:
Officially entering the flagship market in April 2015, the 5.5-inch IPS Quantum Quad HD LG G4 is the brand's sequel to the G3...
Key features:
16-megapixel camera
1.8GHz Qualcomm Snapdragon 808 (64-bit with X10 LTE) processor
5.5-inch IPS Quantum display
More:




Ad - More top Sprint Android phones below
#2. LG G3 (LG D855)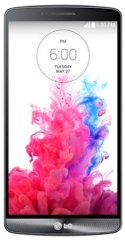 Description:
Sitting among the royals of 2014 smartphones, the LG G3 is an Android 4.4 KitKat boasting an array of high-level features...
Key features:
13-megapixel camera
2.46GHz Qualcomm Snapdragon CPU
5.5-inch True HD-IPS LCD display
More:
Don't Choose The Wrong Sprint Phone!
Let Us Find Your Perfect Phone!
Our quick Celliminator cell phone finder tells you your best phone in less than a minute. Try it now or start here with the first question:
Question #1: Should it be a smartphone or not?

A)

Smartphones only.


B)

Regular, "dumb" phone only. No smartphones please!

#3. LG G2 (LG VS980 Verizon)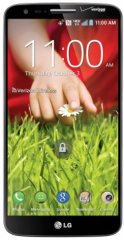 Description:
Packed with a slew of innovations here and there, the LG G2 starts with a 13-megapixel camera (with various functions, such as voice capture) and a video recorder capable of up to 60 frames per second...
Key features:
13-megapixel camera
2.26 GHz Qualcomm® Snapdragon™ 800 MSM8974 processor
5.2-inch IPS display
Special features: On Call Notes From QuickMemo, Answer Me, Clip Tray, Guest Mode™, KnockON, Notification LED, Plug & Pop, QSlide Function, Quick Memo, QuickRemote, Slide Aside, Smart Ringtone, Vu-Talk™
More:
#4. Motorola Moto G (Motorola DVX/XT1032)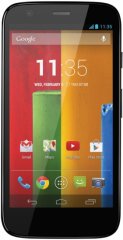 Description:
For little money, the Motorola Moto G offers reasonably attractive specs: the Qualcomm Snapdragon 400 (quad core, 1.2GHz), the Android 4.3 Jelly Bean (may be upgraded to Kitkat 4.4 in 2014), and a 4.5-inch high-resolution display (720p HD with a fineness of 329 ppi)...
Key features:
1.2GHz Quad-core Qualcomm Snapdragon 400 processor
4.5-inch TFT display
More:
#5. Motorola Nexus 6 (Motorola Nexus X)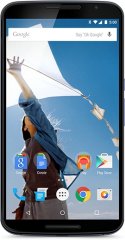 Description:
Google's Android Lollipop (after KitKat) OS makes a preinstalled debut with the 6-inch Motorola Nexus 6...
Key features:
13-megapixel camera
2.7GHz Qualcomm Snapdragon 805 processor
5.96-inch AMOLED display
More:
#6. Motorola Moto X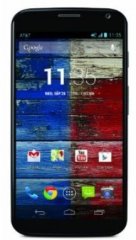 Description:
Running on a quad-core CPU (Andreo 320), the Moto X bets on its 10-megapixel camera and deep personalization features to seduce you...
Key features:
10-megapixel camera
1.7GHz Software-optimized Qualcomm Snapdragon S4 Pro Krait CPU processor
4.7-inch AMOLED (RGB) display
Special features: Contextual Computing And Natural-language Processor
More:
#7. LG G Flex (LG D958)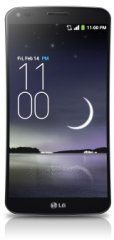 Description:
LG's first curved and bendable smartphone features a rear cover with a self-healing coating, a flexible 6-inch 720p P-OLED display, and a 3500mAh battery that is reportedly the first curved one in the world...
Key features:
13-megapixel camera
2.26GHz Qualcomm Snapdragon 800 CPU
6-inch HD P-OLED display
More:
#8. LG G Flex2 (LG H955)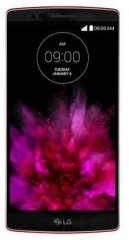 Description:
LG's G Flex series makes a 2015 comeback with the 5.5-inch G Flex2, a 64-bit 2GHz octa-core-powered model whose ultra high-end specs are sandwiched inside a curved P-OLED Full HD display and a self-healing back cover...
Key features:
13-megapixel camera
2GHz Qualcomm Snapdragon 810 64-bit CPU
5.5-inch Curved PLASTIC-OLED display
More:
#9. LG G3 Vigor (LG D725)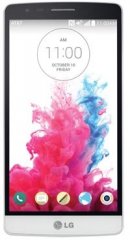 Description:
LG rescales their G3 flagship formula to produce the mid-range G3 Vigor variant...
Key features:
8-megapixel camera
5-inch IPS-LCD display
More:
#10. Kyocera Hydro Vibe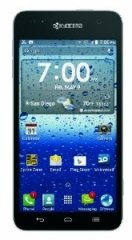 Description:
Another take on their Hydro series, the Vibe sports mid-level specs along with signature Kyocera features...
Key features:
8-megapixel camera
1.2GHz Qualcomm Snapdragon MSM8926 CPU
4.5-inch IPS display
More:
You Should Also Be Interested In These:





Full Menu