Top 10 Best Sprint Smartphone Phones 2014


After the first iPhone in 2007, smartphones became the new mobile norm. They let you surf the web comfortably on a large screen while waiting at a bus station, they make email on the go almost as easy as on a computer, smartphones make your mobile life easier. But how to choose smartphone phones? Easy. Our top smartphones 2014 by Sprint list saves you all the hard work by identifying the best Sprint smartphones in worldwide reviews and listing them here, in best rating order.
* To compare some of these phones, just select the compare box under the picture and click compare at the bottom of the list.

#1.
The ZTE Supreme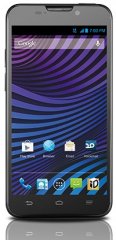 Description:
The ZTE Supreme (also called ZTE Vital) is a mid-range smartphone powered by a 1.5GHz dual-core Krait processor running on Android Jelly bean 4.1 (although Sprint´s version is said to run on 4.2 already)...
Key features:
Display size: 5-inch
Processor: Krait at 1.5GHz
Camera: 13-megapixel
More:
$ Check Price »
Specs & Features »
Pros and cons review »
Ad - More top Sprint Smartphone phones below
#2.
The Motorola Moto X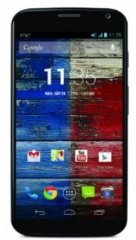 Description:
Google starts applying its imprint on Motorola by describing the Moto X as the first truly personalizable phone by letting you pick the front, the back and the accents. Other improvements over today´s run-of-the-mill Android devices are that quick-capture 10-megapixel camera with Clear Pixel low-light technology and a quad-core Andreo 320 graphical processing unit...
Key features:
Display size: 4.7-inch
Processor: Software-optimized Qualcomm Snapdragon S4 Pro Krait CPU at 1.7GHz
Camera: 10-megapixel
Other key features: Contextual Computing And Natural-language Processor
More:
$ Check Price »
Full specs »
Review of its pros and cons »
Don't Choose The Wrong Sprint Phone!
Let Us Find Your Perfect Phone!
Our quick Celliminator cell phone finder tells you your best phone in less than a minute. Try it now or start here with the first question:
Question #1: Should it be a smartphone?

A)

Smartphone or not... it doesn't matter.


B)

Smartphones only.


C)

Regular, "dumb" phone only. No smartphones please!

You Should Also Be Interested In These: