Top 10 Best Sprint Smartphone Phones 2015


After inception of the first iPhone in June, 2007, smartphones became the norm. Smart phones let you surf the web comfortably on a large screen while waiting at a bus station, they make email on the go almost as easy as on a computer, smartphones make your mobile life easier. But how to choose smartphone phones? Easy. Our top smartphones 2015 by Sprint list makes it much easier by spotting the best Sprint smartphones in other reviews and listing them here, in best rating order.
* To compare some of these phones, just select the compare box under the picture and click compare at the bottom of the list.

#1. Apple iPhone 6 (iPhone VI)

Description:
Shortly after several Android-run flagships were unveiled during the IFA 2014, Apple reveals the follow-up to the 4-inch iPhone 5...
Key features:
8-megapixel camera
4.7-inch IPS-LCD LED backlit display
More:




Ad - More top Sprint Smartphone phones below
#2. LG G4 (LG H815)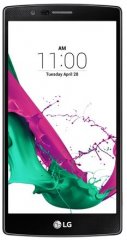 Description:
Officially entering the flagship market in April 2015, the 5.5-inch IPS Quantum Quad HD LG G4 is the brand's sequel to the G3...
Key features:
16-megapixel camera
1.8GHz Qualcomm Snapdragon 808 (64-bit with X10 LTE) processor
5.5-inch IPS Quantum display
More:
Don't Choose The Wrong Sprint Phone!
Let Us Find Your Perfect Phone!
Our quick Celliminator cell phone finder tells you your best phone in less than a minute. Try it now or start here with the first question:
Question #1: Should it be a smartphone or not?

A)

Smartphones only.


B)

Regular, "dumb" phone only. No smartphones please!

#3. Apple iPhone 6 Plus

Description:
Apple's unveiling of the iOS 8- and A8-run iPhone 6 Plus also came with some fresh features for the smartphone market...
Key features:
8-megapixel camera
1.4GHz Apple A8 CPU
5.5-inch IPS-LCD LED backlit display
More:
#4. LG G3 (LG D855)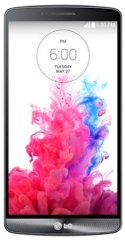 Description:
Sitting among the royals of 2014 smartphones, the LG G3 is an Android 4.4 KitKat boasting an array of high-level features...
Key features:
13-megapixel camera
2.46GHz Qualcomm Snapdragon CPU
5.5-inch True HD-IPS LCD display
More:
#5. LG G2 (LG VS980 Verizon)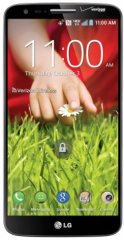 Description:
Packed with a slew of innovations here and there, the LG G2 starts with a 13-megapixel camera (with various functions, such as voice capture) and a video recorder capable of up to 60 frames per second...
Key features:
13-megapixel camera
2.26 GHz Qualcomm® Snapdragon™ 800 MSM8974 CPU
5.2-inch IPS display
Special features: On Call Notes From QuickMemo, Answer Me, Clip Tray, Guest Mode™, KnockON, Notification LED, Plug & Pop, QSlide Function, Quick Memo, QuickRemote, Slide Aside, Smart Ringtone, Vu-Talk™
More:
#6. Motorola Moto G (Motorola DVX/XT1032)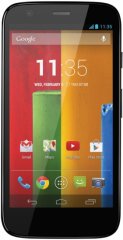 Description:
For little money, the Motorola Moto G offers reasonably attractive specs: the Qualcomm Snapdragon 400 (quad core, 1.2GHz), the Android 4.3 Jelly Bean (may be upgraded to Kitkat 4.4 in 2014), and a 4.5-inch high-resolution display (720p HD with a fineness of 329 ppi)...
Key features:
1.2GHz Quad-core Qualcomm Snapdragon 400 CPU
4.5-inch TFT display
More:
#7. Motorola Moto X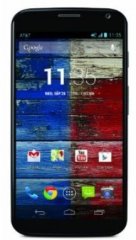 Description:
Running on a quad-core CPU (Andreo 320), the Moto X bets on its 10-megapixel camera and deep personalization features to seduce you...
Key features:
10-megapixel camera
1.7GHz Software-optimized Qualcomm Snapdragon S4 Pro Krait CPU processor
4.7-inch AMOLED (RGB) display
Special features: Contextual Computing And Natural-language Processor
More:
#8. LG G Flex (LG D958)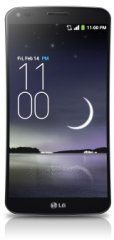 Description:
LG's first curved and bendable smartphone features a rear cover with a self-healing coating, a flexible 6-inch 720p P-OLED display, and a 3500mAh battery that is reportedly the first curved one in the world...
Key features:
13-megapixel camera
2.26GHz Qualcomm Snapdragon 800 CPU
6-inch HD P-OLED display
More:
#9. Motorola Nexus 6 (Motorola Nexus X)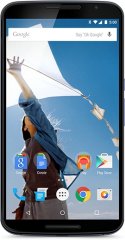 Description:
Google's Android Lollipop (after KitKat) OS makes a preinstalled debut with the 6-inch Motorola Nexus 6...
Key features:
13-megapixel camera
2.7GHz Qualcomm Snapdragon 805 processor
5.96-inch AMOLED display
More:
#10. Samsung Ativ S Neo (Samsung SGH-I187)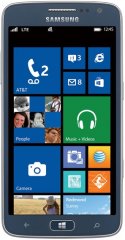 Description:
The Ativ S Neo is the 2013 version of the Ativ S, which uses the same operating system (Windows Phone 8) and dual-core Qualcomm MSM8930AA processor (but the S Neo has a speed of 1.4GHz while the Ativ S had 1.5GHz)...
Key features:
8-megapixel camera
1.4GHz Dual-Core Qualcomm MSM8930AA processor
4.77-inch TFT display
More:
You Should Also Be Interested In These:





Full Menu