Top 1 Best Sprint Texting Phones 2015


Phones and smartphones with a physical keyboard are increasingly rare, so this best Sprint Texting phone list may also include smartphones with a display larger than 4.5 inches (because they make it easier to use the on-screen keyboard) and some models with wet-finger tracking or water-resistant smartphones, a definite plus when you have to text with moist or wet hands. However, if any good Sprint regular phone includes a physical frontal or slide-out keyboard, it will also be listed.
* To compare some of these phones, just select the compare box under the picture and click compare at the bottom of the list.

#1. Samsung Transform Ultra (Samsung M930)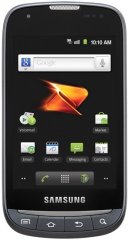 Description:
The Transform Ultra is a mid-range texting and web-browsing Android smartphone sporting a 1000Mhz processor, a sliding full keyboard, and two cameras (3-megapixel main and VGA front-facing).
Key features:
3-megapixel camera
1000Mhz Snapdragon CPU
3.5-inch TFD, TFT display
Special features: Internal Antenna
More:
You Should Also Be Interested In These: