Top 2 Best Sprint Texting Phones 2014


Phones and smartphones with a physical keyboard are increasingly rare, so this best Sprint Texting phone list may also include smartphones with a display larger than 4.5 inches (because they make it easier to use the on-screen keyboard) and some models with wet-finger tracking or water-resistant smartphones, a definite plus when you have to text with moist or wet hands. However, if any good Sprint basic phone includes a physical frontal or slide-out keyboard, it will also be listed.
* To compare some of these phones, just select the compare box under the picture and click compare at the bottom of the list.

#1.
The BlackBerry Q10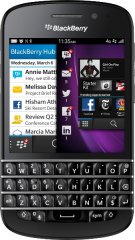 Description:
The BlackBerry Q10, one of the first two smartphones to run the BlackBerry 10 OS, sports the QWERTY keyboard BlackBerry is famous for...
Key features:
Display size: 3.1-inch
Processor: Cortex A9 Dual-Core at 1.5
Camera: 8-megapixel
Other key features: Accelerometer, Magnetometer, NFC
More:
Check Price »
Specs & Features »
Review of its pros and cons »
Ad - More top Sprint Texting phones below
#2.
The Motorola Photon Q 4G LTE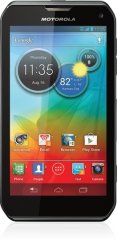 Description:
Motorola offers business and pleasure with the Photon Q 4G LTE...
Key features:
Display size: 4.3-inch
Processor: (Dual-core processor) at 1500Mhz
Camera: 8-megapixel
Other key features: Accelerometer, Brightness Control, ECompass, Hotspot Capability, NFC, Proximity Sensor, Visual Voice Mail
More:
$ Check Price »
Full specifications »
Pros and cons review »
You Should Also Be Interested In These: