The Top Straight Talk Phones This Year 2015


Straight Talk, a pay-as-you-go mobile service provided by TracFone, Inc., offers a range of entry-level cheap phones (flip-type and QWERTY models) as well as several budget smartphones (including earlier models of iPhones and a lot of Android phones from different manufacturers).
We've made it easier for you by compiling and averaging online review scores of each of their models to come up with a scientific ranking for the top phones from Straight Talk.
* To compare the following phones, just select the compare box under the picture and click compare at the bottom of the list.

#1. Alcatel OneTouch Pop Icon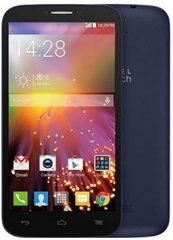 Description:
Alcatel updates their Pop phablet series with the 5-inch Pop Icon...
Key features:
Display size: 5-inch
Processor: Qualcomm Snapdragon 200 at 1.2GHz
Camera: 5-megapixel
More:




Ad - More top Straight Talk Cell phones below
#2. Samsung Galaxy Ace Style (Samsung SM-G310)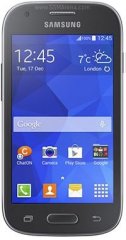 Description:
A 2014 addition to Samsung´s growing family of affordable smartphones with the typical combination of a 5-megapixel camera (with VGA front cam), 1.2GHz dual-core processor and 4GB/1GB memory/RAM...
Key features:
Display size: 4-inch
Camera: 5-megapixel
More:
Don't Choose The Wrong Straight Talk Phone!
Let Us Find Your Perfect Phone!
Our quick Celliminator cell phone finder tells you your best phone in less than a minute. Try it now or start here with the first question:
Question #1: Should it be a smartphone or not?

A)

Smartphones only.


B)

Regular, "dumb" phone only. No smartphones please!

You Should Also Be Interested In These:





Full Menu