Top 4 Best T-Mobile Camera phones 2014


This page lists the best T-Mobile camera phones.
Methodology
To be part of the best T-Mobile camera phones, a mobile phone must have:
...been given one of the highest average review star rating
...above-average camera hardware: high-megapixel camera, camera options, software, etc.
We think that our approach most accurately returns the very best T-Mobile Camera phones, based on multiple expert and user evaluations, not just one.

#1.
The G3, By LG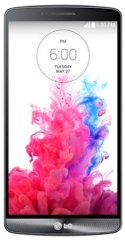 Analysis:
A premium LG phone outside of the Optimus series? You bet! We were quite impressed by the promise of a premium experience from the G3, considering the plethora of mid-level releases from LG this year (2014)... (more)
Key features:
Display size: 5.5-inch
Processor: Qualcomm Snapdragon at 2.46GHz
Camera: 13-megapixel
More:
Check Price »
Full specs »
Pros and cons review »
Ad - More top T-Mobile Camera phones below
#2.
The 5s, By Apple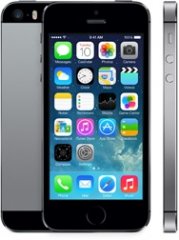 Description:
New iPhone version with a built-in identity detector and a better camera performance in low-light conditions.
Key features:
Display size: 4-inch
Camera: 8-megapixel
Other key features: 1.2MP Photos With Facetime Camera, 3G, Accelerometer, Ambient Light Sensor, And 2G, Dc-hsdpa, Fingerprint Identity Sensor, HSPA+, Proximity Sensor, Siri, The Home Button Acts As A Fingerprint Identity Detector, Three-axis Gyro, Video Calls Available Over LTE
* The similar iPhone 5c is also a possibility.
More:
Check Price »
Full specs »
Review of its pros and cons »
Don't Choose The Wrong T-Mobile Phone!
Let Us Find Your Perfect Phone!
Our quick Celliminator cell phone finder tells you your best phone in less than a minute. Try it now or start here with the first question:
Question #1: Should it be a smartphone or not?

A)

Smartphones only.


B)

Regular, "dumb" phone only. No smartphones please!

#3.
The Galaxy S5, By Samsung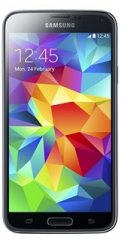 Description:
Fifth generation Samsung flagship smartphone with a 16-megapixel camera, an special power-saving mode and a 2.5Ghz 4-core CPU.
Key features:
Display size: 5.1-inch
Processor: Snapdragon 801 at 2.5GHz
Camera: 16-megapixel
Other key features: Kids Mode, Private Mode, Quick Connect, S Health 3.0, Ultra Power Saving Mode
More:
Check Price »
Specs & Features »
Pros and cons review »
#4.
The Lumia 520, By Nokia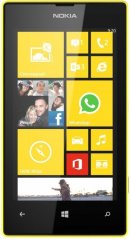 Analysis:
The most affordable Windows Phone 8 smartphone from Nokia (according to their website) surprisingly includes some pretty decent specs: A dual-core CPU, a 5-megapixel camera, and a super sensitive 4-inch touchscreen... (more)
Key features:
Display size: 4.0-inch
Processor: Qualcomm Snapdragon S4 MSM8227 Dual-core at 1GHz
Camera: 5-megapixel
Other key features: Accelerometer, Brightness Control, Proximity Sensor, Remote Wipe, Video Sharing
More:
$ Check Price »
Full specifications »
Pros and cons review »
You Should Also Check These Out: