Top-Rated T-Mobile Camera Phones As Of February 2015


This is a list of the best T-Mobile camera cell phones.
Methodology
To be included in the best T-Mobile camera phones, phones must have:
...received a high average review score
...a minimum of camera specs: high-resolution camera, special imaging features, etc.
We believe this approach most accurately returns the absolute best T-Mobile Camera phones, based on multiple opinions, not just a single one.
* To compare the following phones, just select the compare box under the picture and click compare at the bottom of the list.

#1. The Xperia Z3, By Sony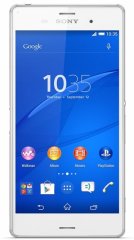 Analysis:
Ever imagined using your PS4 controller on a 5.2-inch mobile device? That´s one of Sony´s recent achievements along with the Z3´s premium-end package... (more)
Key features:
Display size: 5.2-inch
Processor: Qualcomm Snapdragon 801 at 2.5GHz
Camera: 20.7-megapixel
More:




Ad - More top T-Mobile Camera phones below
#2. The Galaxy Note 4, By Samsung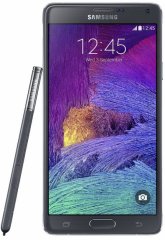 Analysis:
Noteworthy may be a slight understatement for the Galaxy Note 4, as it clearly levels with other premium-end Androids in terms of performance, display and features... (more)
Key features:
Display size: 5.7-inch
Processor: Qualcomm Snapdragon 805 at 2.7GHz + 1.3GHz + 1.9GHz
Camera: 16-megapixel
More:
Don't Choose The Wrong T-Mobile Phone!
Let Us Find Your Perfect Phone!
Our quick Celliminator cell phone finder tells you your best phone in less than a minute. Try it now or start here with the first question:
Question #1: Should it be a smartphone or not?

A)

Smartphones only.


B)

Regular, "dumb" phone only. No smartphones please!

You Should Also Check These Out: