Top 10 Best T-Mobile Cell Phones 2015


Until further notice, the iPhone 6S, Samsung Galaxy S6 and Samsung Galaxy S6 Edge are our recommendation for best T-Mobile Cell. The first one is a 4K smartphone, the second one a 4K smartphone and the third one, a smartphone. T-Mobile is well-known as a national mobile network with a diversified lineup of GSM phones, from basic to high-end
* To compare some of these phones, just select the compare box under the picture and click compare at the bottom of the list.

#1. iPhone 6S (Apple A1633)

Overview:
The 6S is an upgraded version of Apple's iPhone 6 that slaps a pressure-sensitive (3D Touch) display technology, a 64-bit A9 processor, and a 12-megapixel sapphire-lens 4K camera onto its ultra-high-end profile
What We Like:
As of its release, fingerprint authentication is all the rage among premium-class smartphones
Its 3D Touch technology is an ultra-high-end spec if we've ever seen one
Its Live Photos option, which animates completely-still captures, is quite an interesting mechanism
Many users might be glad to know that Apple finally bids goodbye to the 8-megapixel camera via the 6S's 12-megapixel 4K main cam
More:




Ad - More top T-Mobile Cell phones below
#2. Samsung Galaxy S6 (Samsung S6 Galaxy)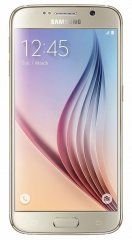 Overview:
The Galaxy S6 is a 5.1-inch Quad HD octa-core flagship from Samsung whose main perks include Samsung Pay, built-in wireless charging, and UFS 2.0 memory
What We Like:
Being able to function without NFC might make Samsung Pay better than Apple's version, if Samsung's word holds true
Corning's Gorilla Glass 4 anti-scratch technology debuts with this device
Its inbuilt wireless charging capability is the first of its kind
Its relatively small 14nm 64-bit CPU chip might translate to a smoother performance compared to previous Samsung flagships
More:
Don't Choose The Wrong T-Mobile Phone!
Let Us Find Your Perfect Phone!
Our quick Celliminator cell phone finder tells you your best phone in less than a minute. Try it now or start here with the first question:
Question #1: Should it be a smartphone or not?

A)

Smartphones only.


B)

Regular, "dumb" phone only. No smartphones please!

#3. Samsung Galaxy S6 Edge (Samsung GS6 Edge)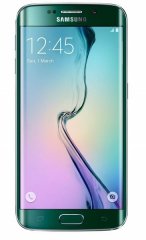 Overview:
The Galaxy S6 Edge is an exact twin of Samsung's 64-bit octa-core wireless-charging-equipped Galaxy S6, but with the dual curved edge design on its 5.1-inch Quad HD Gorilla Glass 4 screen
What We Like:
Being able to pay for transactions with your phone !] sounds quite handy
Being able to pay for transactions with your phone [!Its dual curved Gorilla Glass 4 screen makes it stand out among premium Androids in terms of design
Its dual curved Gorilla Glass 4 screen makes it stand out among premium Androids in terms of design
Merging the eMMC and SSD memory types into its UFS 2.0 storage is a step forward for smartphones in general
More:
#4. Apple iPhone 6 (Apple 6 iPhone)

Overview:
The iPhone 6 is an iPhone that looks to compete with recent Android-run flagships, running on the 64-bit A8 processor and the iOS 8, with an integrated NFC-based payment system (Apple Pay) headlining its obviously upscale feature set
What We Like:
The 64-bit support might place it among the fastest smartphone available
The Apple Pay mobile payment software will likely interest tech-savvy users
The iPhone 6 joins the short list of models that sport a seamless screen-to-body design
More:
#5. HTC One M9 (HTC M9 One)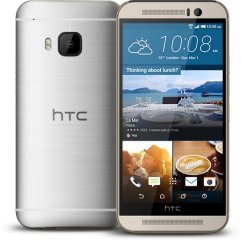 Overview:
The One M9 is the sequel to HTC's One M8 flagship, rocking a Snapdragon 810 64-bit octa-core processor, a 20-megapixel 4K sapphire-covered camera, and an HTC BoomSound audio system optimized with Dolby's 5.1 Digital Surround Sound
What We Like:
Its 20-megapixel 4K main camera is one of the most capable sensors offered by HTC's flagship Android roster
The HTC Dot View Smart Case 2.0 is obviously more intuitive compared to its predecessor
The One M9 is the first model from HTC to offer the seventh edition of their signature Sense UI
More:
#6. LG G4 (LG H815)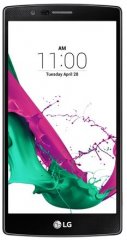 Overview:
The G4 is the first Android (v5.1 Lollipop) from LG to sport a 5.5-inch Quad HD IPS Quantum screen, also offering a 1.8GHz hexa-core processor, a 3GB RAM, and a 2TB external memory support
What We Like:
Its 2TB microSD support outstrips even the built-in memories of most mid-range laptops
Its 5.1 Lollipop OS is the latest version of Android available as of its release
Its Brown and Black leather options are rather classy finishes
With its IPS Quantum screen, the G4 potentially enables more vivid visuals compared to older LG flagships
More:
#7. Apple iPhone 6 Plus (iPhone 6+)

Overview:
The iPhone 6 Plus is a 5.5-inch phablet (the first from Apple) that introduces the NFC-based Apple Pay mobile payment system, along with perks such as a Focus Pixels-equipped 8-megapixel camera and a sapphire-based screen than flows towards its aluminum casing seamlessly
What We Like:
Apple Pay could replace cash/credit card payments with simple gestures using your iPhone
The fingerprint-based TouchID is quite a promising security feature
The seamless physical design might give it a more upscale look compared to other flagships
More:
#8. LG G3 (LG D855)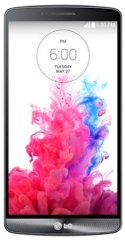 Overview:
The G3 is a premium 5.5-inch (Quad HD) Android smartphone boasting an up-to-2TB memory expansion with a 13-megapixel OIS camera
What We Like:
The 13-megapixel OIS camera, presumably for sharper and better-quality images/video captures
The 2.5GHz 4-core chip that doubles up the speed of most mid-level Androids !]
The 2.5GHz 4-core chip that doubles up the speed of most mid-level Androids [!which is among the highest capacities we have observed in the market
The up-to-2TB memory expansion, which is among the highest capacities we have observed in the market
More:
#9. Samsung Galaxy Grand Prime (Samsung SM-G530H)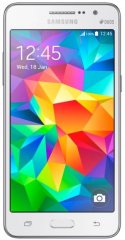 Overview:
The Galaxy Grand Prime is a mid-range 5-inch Galaxy Grand Android sporting an 8-megapixel rear camera and an 85-degree 5-megapixel one up front, with a 1.2GHz quad-core processor under the lid
What We Like:
5 megapixels on a selfie camera is quite interesting
considering that many similarly-priced models stay under 3 megapixels
More:
#10. Samsung Galaxy A5 (Samsung A-5)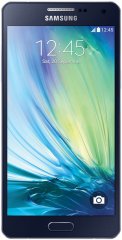 Overview:
The Galaxy A5 is a 5-inch Android closely resembling the Galaxy Alpha flagship with its 6.7mm metal unibody design, listing a quad-core engine, a 13-megapixel camera and a 16GB memory among its mid-range perks
What We Like:
At 6.7mm, the A5 is considerably thin for a 5-inch smartphone
Its metal-based casing might turn out to be cooler compared to plastic cases both performance- and appearance-wise
More:
You Should Also Be Interested In These:





Full Menu