Top 10 Best T-Mobile Cell Phones 2015


Two phones stand at the top of our best T-Mobile phones 2015 right now: Apple's iPhone 6 (a smartphone) and the Sony Xperia Z3 (a rugged smartphone). Further down the list, you will find other good phones offered by T-Mobile (a national mobile network with a diversified lineup of GSM phones, from basic to high-end), such as a smartphone by Apple (the Apple iPhone 6 Plus) and the Samsung Galaxy Note 4, a 5.7-inch phablet phone.
* To compare some of these phones, just select the compare box under the picture and click compare at the bottom of the list.

#1. The iPhone 6, By Apple

Analysis:
Despite Android´s obvious dominance in the high-end market, Apple might still turn the tides when it releases new iPhone versions, so let's look at the pros and cons of the iPhone 6... (more)
Key features:
Display size: 4.7-inch
Camera: 8-megapixel
More:




Ad - More top T-Mobile Cell phones below
#2. The Xperia Z3, By Sony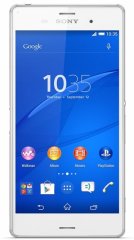 Analysis:
Ever imagined using your PS4 controller on a 5.2-inch mobile device? That´s one of Sony´s recent achievements along with the Z3´s premium-end package... (more)
Key features:
Display size: 5.2-inch
Processor: Qualcomm Snapdragon 801 at 2.5GHz
Camera: 20.7-megapixel
More:
Don't Choose The Wrong T-Mobile Phone!
Let Us Find Your Perfect Phone!
Our quick Celliminator cell phone finder tells you your best phone in less than a minute. Try it now or start here with the first question:
Question #1: Should it be a smartphone or not?

A)

Smartphones only.


B)

Regular, "dumb" phone only. No smartphones please!

You Should Also Check These Out: