Top 10 Best Tracfone Cell Phones 2015


Two phones throne first of our best Tracfone phones 2015 right now: Further down the list, you will find other good phones offered by Tracfone (a low-cost prepaid carrier offering very basic phones),

#1. LG Ultimate 2 ()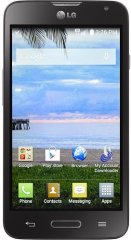 Analysis:
The LG Ultimate 2, ironically, is a modest entry-level Android coming in at 4.5 inches... (more)
Key features:
Display size: 4.5-inch
Processor: Qualcomm at 1.2GHz
Camera: 5-megapixel
More:




Ad - More top Tracfone Cell phones below
#2. Motorola Moto G ()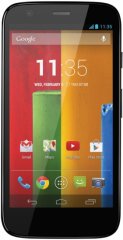 Analysis:
By most accounts, it seems that the biggest drawback to owning Motorola's Moto G would be wondering what the catch is... (more)
Key features:
Display size: 4.5-inch
Processor: Quad-core Qualcomm Snapdragon 400 at 1.2GHz
More:
Don't Choose The Wrong Tracfone Phone!
Let Us Find Your Perfect Phone!
Our quick Celliminator cell phone finder tells you your best phone in less than a minute. Try it now or start here with the first question:
Question #1: Should it be a smartphone or not?

A)

Smartphones only.


B)

Regular, "dumb" phone only. No smartphones please!

#3. Motorola Moto X ()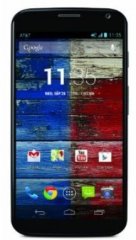 Description:
Flagship 4-core Android 4.2.2 smartphone with a 10-megapixel camera and special personalization features.
Key features:
Display size: 4.7-inch
Processor: Software-optimized Qualcomm Snapdragon S4 Pro Krait CPU at 1.7GHz
Camera: 10-megapixel
Other key features: Contextual Computing And Natural-language Processor
More:
#4. LG Optimus Fuel ()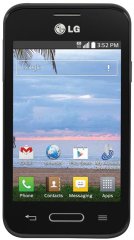 Analysis:
LG's Optimus Fuel may pack a starter-class set of pros and cons, but it does come with several perks that might fuel it past many others in this class... (more)
Key features:
Display size: 3.5-inch
Camera: 3-megapixel
More:
#5. LG Optimus Dynamic II ()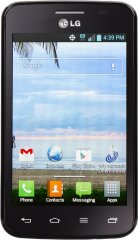 Analysis:
You can't teach an old dog new trick, at least that might be the case for LG's Optimus Dynamic II, as this 3.8-inch model packs a rather dated mix of pros and cons... (more)
Key features:
Display size: 3.8-inch
Camera: 3-megapixel
More:
#6. Samsung Galaxy Star ()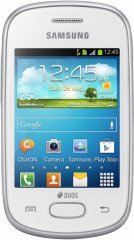 Analysis:
It is equipped with entry-level specs such as a 1Ghz processor, a 4GB internal memory that's expandable up to 32GB (surprisingly big for an entry-level phone), and a 2-megapixel camera... (more)
Key features:
Display size: 2.98-inch
Camera: 2-megapixel
More:
#7. LG 305C ()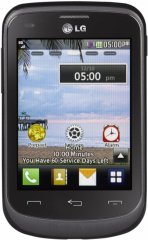 Analysis:
Surprises seem to be out of the question, as this 2014 feature phone from LG does not seem to have anything new up its sleeve... (more)
Key features:
Display size: 3.2-inch
Camera: 2-megapixel
More:
#9. LG 440G ()

Analysis:
While LG's 440G falls on the low-key flip phone category, not all basic flippers like itself come with a 1.3-megapixel camera (+), which is somewhat comforting, considering that most others sport VGA (0.3-megapixel) cams... (more)
Key features:
More:
#10. Samsung S150G ()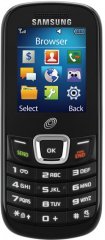 Analysis:
Aside from coming being in the rock-bottom price range, this candybar may not have anything impressive, but does pack what we expect out of a basic mobile device... (more)
Key features:
More:
You Should Also Be Interested In These:





Full Menu