The best camera phones from Verizon that we've chosen for 2016/2017 are those which feature high-resolution cameras (usually at least 8MP or higher) and additional camera functions like LED flash, powerful digital zoom, and built-in photo enhancement and editing tools.
A good model will set you back several hundred dollars because they tend to belong to the upper-mid and high-end price range of smartphones offered by different manufacturers. But if you consider taking good-quality pictures with your phone a necessity, you can take a look at the following list of Phonerated's current top picks.
#3. The Droid Turbo 2, By Motorola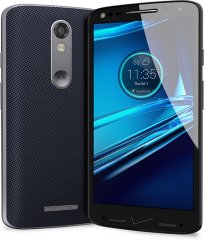 Description:
A true blue premium-specked Android, the Motorola Droid Turbo 2 introduces the Moto ShatterShield architecture via its 5.4-inch (540ppi) AMOLED screen, with the signature water-repellent nano-coating and Moto Maker in place as well...
What We Like:
Having 5 microphones built in is quite impressive, even by premium standards
Its 21-megapixel 4K camera with CCT flash is one of the most capable shooters on the 2015 market
Its ShatterShield display architecture boldly claims to prevent any and all sorts of screen cracks
Motorola's Mobile Computing System, which includes addition processors on top of its CPU and GPU, remains to be a recurring selling point among the brand's front-liners
More:
#4. The Galaxy Note5, By Samsung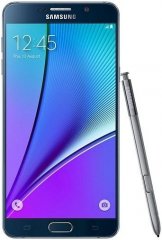 Description:
Taking after the Galaxy S6/S6 Edge's top-line profile, the Samsung Galaxy Note5 banks on an S-Pen-rigged 5.7-inch Quad HD screen (with Gorilla Glass 4 protection), an Exynos 2.1GHz + 1.5GHz eight-core processing system with 4GB of RAM, as well as 16- and 5-megapixel VDIS cameras...
What We Like:
It is one of the earliest smartphones to offer Bluetooth v4.2
Its 4GB RAM adds it to the rather short list of smartphones that share the spec
Mixing the eMMC and SSD memory types (Universal Flash Storage) is an innovative feature introduced by the S6 models
The Video Digital Imaging Stabilization feature fittingly matches its high-end 16-megapixel rear sensor
More:
#5. The Galaxy S5, By Samsung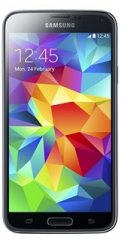 Description:
The fifth generation of Samsung's flagship smartphone has a faster Quad-core processor (from 1.9 to 2.5Ghz) and a bigger camera (16 megapixels, compared to 13 for the S4)...
What We Like:
The 16-megapixel camera (with apparently fast auto-focus) is nothing to spit at
The Ultra power-saving mode could be interesting
More:
You Should Also Check These Out:
* Prices shown are only indicative. They were recently fetched by our system and may have changed meanwhile.





Full Menu