The Top 10 Phones from Verizon Wireless 2014


Giant mobile network Verizon almost always offers a lot of phone models from different manufacturers every year, but the top phones they have for 2014 so far are mostly full-feature smartphones that come with expensive price tags. You can choose from the latest iPhones, Android phones, to even some phones running on Windows Mobile. Some rugged phone brands (designed for outdoor use) have also made it to the list.
Although you might be tempted to go for a flagship phone for your contract-plan because it features the latest technology, you'd better read through this list first before making any decisions because in our experience, latest doesn't always mean the best when it comes to mobile phones.
#1.
The 5s, By Apple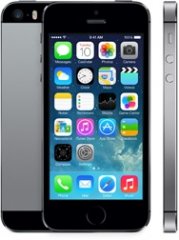 Description:
The iPhone 5s brings its slew of innovations with a new kind of home button that includes a finger identity sensor and touch sensitivity, a better low-light camera (8 megapixels) and the capacity to display multiple languages and characters simultaneously...
What We Like:
The 64-bit A7 CPU should prove a great improvement.
The new home button certainly sounds innovative
We can only applaud to more low-light photography ability
* The similar iPhone 5c is also a possibility.
More:
$ Check Price »
Full specs »
Pros and cons review »
Ad - More top Verizon Cell phones below
#2.
The Moto X, By Motorola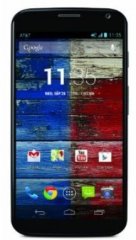 Description:
Running on a quad-core CPU (Andreo 320), the Moto X bets on its 10-megapixel camera and deep personalization features to seduce you...
What We Like:
The low-light ability of its 10-megapixel camera
The low-power notification system
More:
Check Price »
Specs & Features »
Pros and cons review »
Don't Choose The Wrong Verizon Phone!
Let Us Find Your Perfect Phone!
Our quick Celliminator cell phone finder tells you your best phone in less than a minute. Try it now or start here with the first question:
Question #1: Should it be a smartphone?

A)

Smartphone or not... it doesn't matter.


B)

Smartphones only.


C)

Regular, "dumb" phone only. No smartphones please!

You Should Also Check These Out: