Top 10 Best Phones For Verizon Wireless 2015


Giant mobile network Verizon almost always offers a lot of smartphones and basic phones from different manufacturers every year, but the best phones they have for 2015 so far are mostly full-feature smartphones, most of which are Android models. Some rugged phone brands (designed for outdoor use) have also made it to this best of list, aggregated from reviews ratings from different sources.
Although you might be tempted to go for a flagship phone for your contract-plan because it features the latest technology, you'd better read through this list first before making any decisions because, latest doesn't always mean that you are getting the best Verizon smartphones.

#1. The iPhone 6S

Overview:
The 6S is an upgraded version of Apple's iPhone 6 that slaps a pressure-sensitive (3D Touch) display technology, a 64-bit A9 processor, and a 12-megapixel sapphire-lens 4K camera onto its ultra-high-end profile
Key features:
12-megapixel (iSight) camera
4.7-inch Retina Display display
Special features: 5GB free iCloud storage, Wi-Fi calling
More:




Ad - More top Verizon Cell phones below
#2. The Samsung Galaxy S6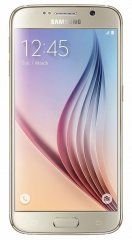 Overview:
The Galaxy S6 is a 5.1-inch Quad HD octa-core flagship from Samsung whose main perks include Samsung Pay, built-in wireless charging, and UFS 2.0 memory
Key features:
16-megapixel camera
2.1GHz + 1.5GHz Exynos 7420 Cortex-A57 processor
5.1-inch Super AMOLED display
Special features: Built-in wireless charging (WPC1.1, Pma 1.0)
More:
Don't Choose The Wrong Verizon Phone!
Let Us Find Your Perfect Phone!
Our quick Celliminator cell phone finder tells you your best phone in less than a minute. Try it now or start here with the first question:
Question #1: Should it be a smartphone or not?

A)

Smartphones only.


B)

Regular, "dumb" phone only. No smartphones please!

#3. The Samsung Galaxy S6 Edge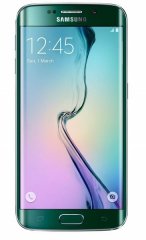 Overview:
The Galaxy S6 Edge is an exact twin of Samsung's 64-bit octa-core wireless-charging-equipped Galaxy S6, but with the dual curved edge design on its 5.1-inch Quad HD Gorilla Glass 4 screen
Key features:
16-megapixel camera
2.1GHz + 1.5GHz Exynos 7420 Cortex-A57 CPU
5.1-inch Super AMOLED, Dual edge display
Special features: Built-in wireless charging (WPC1.1, Pma 1.0)
More:
#4. The Apple iPhone 6

Overview:
The iPhone 6 is an iPhone that looks to compete with recent Android-run flagships, running on the 64-bit A8 processor and the iOS 8, with an integrated NFC-based payment system (Apple Pay) headlining its obviously upscale feature set
Key features:
8-megapixel camera
4.7-inch IPS-LCD LED backlit display
More:
#5. The Apple iPhone 6 Plus

Overview:
The iPhone 6 Plus is a 5.5-inch phablet (the first from Apple) that introduces the NFC-based Apple Pay mobile payment system, along with perks such as a Focus Pixels-equipped 8-megapixel camera and a sapphire-based screen than flows towards its aluminum casing seamlessly
Key features:
8-megapixel camera
1.4GHz Apple A8 CPU
5.5-inch IPS-LCD LED backlit display
More:
#6. The LG G3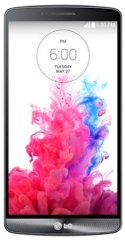 Overview:
The G3 is a premium 5.5-inch (Quad HD) Android smartphone boasting an up-to-2TB memory expansion with a 13-megapixel OIS camera
Key features:
13-megapixel camera
2.46GHz Qualcomm Snapdragon CPU
5.5-inch True HD-IPS LCD display
More:
#7. The Motorola Moto G 2014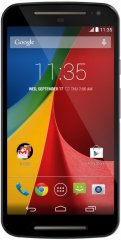 Overview:
The Moto G 2014 is the 2nd Moto G to come out of Motorola, boosting display (now 5 inches) and camera (now 8 megapixels), also adding up to 32GB of microSD support this time around
Key features:
8-megapixel camera
1.2GHz Qualcomm Snapdragon 400 processor
5-inch IPS-LCD display
More:
#8. The Samsung Galaxy A5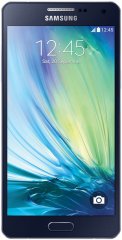 Overview:
The Galaxy A5 is a 5-inch Android closely resembling the Galaxy Alpha flagship with its 6.7mm metal unibody design, listing a quad-core engine, a 13-megapixel camera and a 16GB memory among its mid-range perks
Key features:
13-megapixel camera
1.2GHz Qualcomm Snapdragon 410 MSM8916 processor
5-inch Super AMOLED display
Special features: Ultra Power Saving Mode
More:
#9. The Samsung Galaxy S5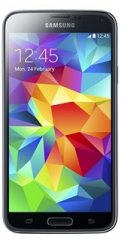 Overview:
The Galaxy S5 is a sequel to the Galaxy S4, which pumps the camera to 16 megapixels and the Quad-core processor, from 1.9 to 2.5Ghz
Key features:
16-megapixel camera
2.5GHz Snapdragon 801 CPU
5.1-inch FHD Super AMOLED display
Special features: Kids Mode, Private Mode, Quick Connect, S Health 3.0, Ultra Power Saving Mode
More:
#10. The Kyocera DuraXV

Overview:
The DuraXV is a basic clamshell from Kyocera that hides the Smart Sonic Receiver technology and a non-incendive anti-hazard classification inside its rugged casing
Key features:
5-megapixel camera
2.4-inch TFT display
Special features: Commercial Mobile Alert System (CMAS)
More:
You Should Also Be Interested In These:





Full Menu