The top 10 best smartphones so far this year from Verizon come from various manufacturers and feature most kinds of smartphone operating systems including iOS, Android and Windows Mobile. In fact, the majority of the phones on their list are actually smartphones, ranging from the earlier, basic models to the newer ones with higher price tags.
Verizon smartphones generally include several DROID models from Motrola, but we have established this current list of the best Verizon smartphones by choosing units from all brands and compiling online review scores for all smartphones offered by them as of October 2016.

#3. The V10, By LG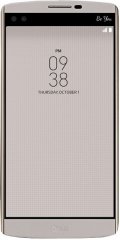 Description:
Kicking off a flagship family outside of LG's G-series, the 5.7-inch QHD V10 introduces a few innovative technologies...
What We Like:
2TB's worth of memory outstrips the capacity of most modern-day personal computers
Before the V10's dual-lens 5-megapixel selfie cam, we have only seen the dual camera setup on primary rear cameras
Having a small quick-access display on top of its premium 5.7-inch QHD IPS Quantum screen is quite a promising facet
The MIL-STD-810G-certified shock-proof Dura Guard frame is nice to have on a phone with its level of technology
More:
#4. The Droid Turbo 2, By Motorola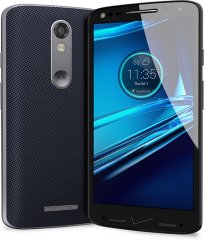 Description:
A true blue premium-specked Android, the Motorola Droid Turbo 2 introduces the Moto ShatterShield architecture via its 5.4-inch (540ppi) AMOLED screen, with the signature water-repellent nano-coating and Moto Maker in place as well...
What We Like:
Having 5 microphones built in is quite impressive, even by premium standards
Its 21-megapixel 4K camera with CCT flash is one of the most capable shooters on the 2015 market
Its ShatterShield display architecture boldly claims to prevent any and all sorts of screen cracks
Motorola's Mobile Computing System, which includes addition processors on top of its CPU and GPU, remains to be a recurring selling point among the brand's front-liners
More:
#5. The Galaxy J3, By Samsung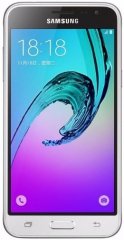 Description:
Samsung's Galaxy J family grows with the 2015 J3, a 5-inch HD (Super AMOLED) model that maintains its siblings' mass-tier orientation...
More:
#6. The Galaxy S6, By Samsung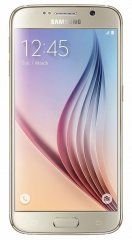 Description:
The MWC 2015 marks Samsung's unveiling of their 6th Galaxy-S flagship, which lists several innovations under the Korean brand's belt...
What We Like:
Being able to function without NFC might make Samsung Pay better than Apple's version, if Samsung's word holds true
Corning's Gorilla Glass 4 anti-scratch technology debuts with this device
Its inbuilt wireless charging capability is the first of its kind
Its relatively small 14nm 64-bit CPU chip might translate to a smoother performance compared to previous Samsung flagships
More:
#7. The Optimus Zone 3, By LG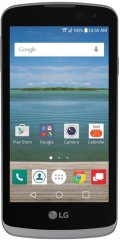 Description:
LG's third Optimus Zone model comes out via Verizon's prepaid catalog with one of the lowest SAR ratings as of its release at 0.18 W/kg (0.13 for body)...
More:
#8. The K8, By LG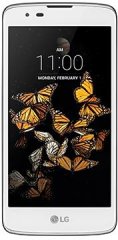 Description:
LG's 5-inch (HD) K8 is a middle-class smartphone equipped with the up-to-8-point Knock Code phone locking feature, an 8-megapixel rear camera with gesture support, and the Android 6.0 Marshmallow OS...
More:
#9. The Galaxy S7 edge, By Samsung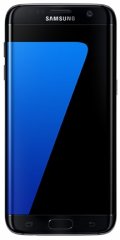 Description:
One of two MWC 2016 releases from Samsung, the Galaxy S7 edge boasts a 5.5-inch Quad HD always-on Super AMOLED display crowned by the previous Edge model's Edge Screen technology...
Key features:
Display size: 5.5-inch
Processor: Qualcomm Snapdragon 820 MSM8996 (Exynos 8890 for non-U.S. markets) at Dual 2.15GHz + Dual 1.6GHz (Quad 2.3GHz + Quad 1.6GHz for non-US markets)
Camera: 12-megapixel (Dual Pixel)
Other key features: WPC and PMA wireless charging
More:
#10. The iPhone 6, By Apple

Description:
Shortly after several Android-run flagships were unveiled during the IFA 2014, Apple reveals the follow-up to the 4-inch iPhone 5...
What We Like:
The 64-bit support might place it among the fastest smartphones available
The Apple Pay mobile payment software will likely interest tech-savvy users
The iPhone 6 joins the short list of models that sport a seamless screen-to-body design
More:
You Should Also Be Interested In These:
* Prices shown are only indicative. They were recently fetched by our system and may have changed meanwhile.





Full Menu