Top Verizon Texting Phones 2016/2017


For Phonerated's list of the top texting phones from Verizon for 2016 (and 2017), we've chosen to include only models which have physical QWERTY keyboards (similar to a computer), primarily because some people think that they are more convenient and quicker to use if you're typing an urgent message compared with touchscreen phones. Most of these texting phones also qualify as smartphones and business phones.
Apart from the keyboard requirement, however, it's all fair game for this list: The texting phone rankings provided below were determined by online review scores of each model.

#1. The PRIV, By BlackBerry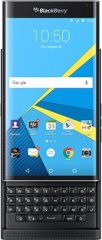 Description:
BlackBerry finally comes out of the wood and has the 2015 PRIV merge their signature elements with the popular Android ecosystem (v5.1.1 preloaded)...
What We Like:
BB enters the premium space in terms of imaging with the PRIV's 18-megapixel 4K PDAF camera
Having an app suite dedicated to privacy and phone management (DTEK) sounds quite handy
The combination of its ultra-high-end 5.4-inch Gorilla Glass 4 screen (arced edges) and a slide-out keyboard adds a BB signature to its offering
More:
You Should Also Check These Out:
Don't Be Selfish & Let Others Know... Share This Page




* Prices shown are only indicative. They were recently fetched by our system and may have changed meanwhile.