Top Verizon Texting Phones 2014


For Phonerated's list of the top texting phones from Verizon for 2014, we've chosen to include only models which have physical QWERTY keyboards (similar to a computer), primarily because some people think that they are more convenient and quicker to use if you're typing an urgent message compared with touchscreen phones. Most of these texting phones also qualify as smartphones and business phones.
Apart from the keyboard requirement, however, it's all fair game for this list: The texting phone rankings provided below were determined by online review scores of each model.

#1.
The LG Enact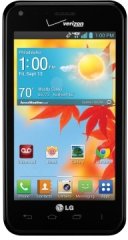 Overview:
The Enact is an accommodating QWERTY smartphone that offers a simpler Starter Mode for newbies
Key features:
5-megapixel camera
1.2GHz MSM8930 CPU
4-inch TFT display
Special features: VuTalk, Quick Translator, QSlide 2.0, QuickMemo, Video Editor and Video Wiz, Smart Screen, Privacy Keeper
More:
Check Price »
Specs & Features »
Pros and cons review »




Ad - More top Verizon Texting phones below
#2.
The BlackBerry Q10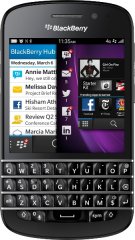 Overview:
Smartphone featuring the BlackBerry 10 OS, a QWERTY keyboard, and 4G high-speed data.
Key features:
8-megapixel camera
1.5 Cortex A9 Dual-Core CPU
3.1-inch Super AMOLED, SuperAMOLED display
Special features: Accelerometer, Magnetometer, NFC
More:
$ Check Price »
Full specifications »
Pros and cons review »
You Should Also Check These Out: