Top 10 Best Virgin Cell Phones 2014


Two phones stand at the top of our best Virgin Mobile U.S.A. phones 2014 right now: Apple's iPhone 6 (an 8-megapixel 4.7-inch smartphone) and the LG Volt (a recent Android 4.4 KitKat smartphone running the Qualcomm Snapdragon 400 Series MSM8926 CPU). Further down the list, you will find other good phones offered by Virgin Mobile U.S.A. (which specializes in by-the-minute prepaid service and offers a limited range of phones to choose from), such as an 8-megapixel 4-inch smartphone by Apple (the iPhone 5s) and the Motorola Moto X, a recent Android 4.2.2 smartphone running the Software-optimized Qualcomm Snapdragon S4 Pro Krait CPU CPU.

#1.
The Apple iPhone 6

Description:
Shortly after several Android-run flagships were unveiled during the IFA 2014, Apple reveals the follow-up to the 4-inch iPhone 5...
What We Like:
The 64-bit support might place it among the fastest smartphone available
The Apple Pay mobile payment software will likely interest tech-savvy users
The iPhone 6 joins the short list of models that sport a seamless screen-to-body design
More:
Check Price »
Full specifications »
Review of its pros and cons »




Ad - More top Virgin Cell phones below
#2.
The LG Volt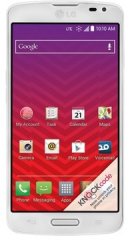 Description:
LG´s 2014 release, the LG Volt is a mixture of arty smartphone features and mid-level specs under the hood...
What We Like:
If their prevision of 24 hours of talk time holds true, it should be convenient for the talkative caller in you
The up-to-8-point Knock Code, which provides more security compared to the Knock On that required only a double tap to unlock the home screen
More:
$ Check Price »
Full specs »
Pros and cons review »
Don't Choose The Wrong Virgin Phone!
Let Us Find Your Perfect Phone!
Our quick Celliminator cell phone finder tells you your best phone in less than a minute. Try it now or start here with the first question:
Question #1: Should it be a smartphone or not?

A)

Smartphones only.


B)

Regular, "dumb" phone only. No smartphones please!

You Should Also Be Interested In These: