Top 10 Best Virgin Cell Phones 2016 or 2017


Two phones throne first of our best Virgin Mobile U.S.A. phones 2016 (and 2017) as of now: The 6S by Apple (a 3840 x 2160 camcorder smartphone) and the iPhone 6S Plus (a (a) 4K-video 12-megapixel (iSight) smartphone). Scrolling down, you will find other good phones offered by Virgin Mobile U.S.A. (a specialist of by-the-minute prepaid service offering a very specific range of phones to choose from), such as a Android smartphone by Alcatel (the Alcatel Dawn) and the Samsung Galaxy J3 2016, a Android smartphone.

#1. The iPhone 6S

Description:
The 2015 edition of Apple's yearly September event introduced the iPhone 6S (alongside the 6S Plus), a slightly-thicker (7.1mm) 4.7-inch follow-up to the iPhone 6 that welcomes the 3D Touch pressure-sensing technology previously offered by other Apple products to the brand's smartphone lineup...
What We Like:
As of its release, fingerprint authentication is all the rage among premium-class smartphones
Its 3D Touch technology is an ultra-high-end spec if we've ever seen one
Its Live Photos option, which animates completely-still captures, is quite an interesting mechanism
Many users might be glad to know that Apple finally bids goodbye to the 8-megapixel camera via the 6S's 12-megapixel 4K main cam
More:




#2. The iPhone 6S Plus

Description:
The 2015 iPhone 6S Plus takes after its predecessor (iPhone 6 Plus) in terms of its 5.5-inch screen, though this time, the 3D Touch technology, which enables new touch gestures based on the pressure applied, is at the ready...
What We Like:
Apple diehards will surely love the 4K video technology finally coming to the iPhone
As of its September 2015 unveiling, the iPhone 6S and 6S Plus are among only a few models that boast pressure-sensitive screens
Its Live Photos feature is a chic amalgam of still photos, GIFs, and videos
Its fingerprint-based TouchID is one of the most secure phone-unlocking mechanisms on the market
More:
Don't Choose The Wrong Virgin Phone!
Let Us Find Your Perfect Phone!
Our quick Celliminator cell phone finder tells you your best phone in less than a minute. Try it now or start here with the first question:
Question #1: Should it be a smartphone or not?
#3. The Alcatel Dawn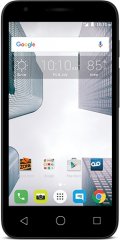 Description:
They say it is darkest just before dawn, but the LTE-enabled Alcatel Dawn's specs seem to be pretty darn dark all the time...
More:
#4. The Samsung Galaxy J3 2016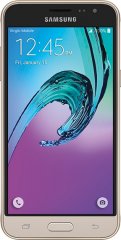 Description:
Samsung brought back the Galaxy J3 for the 2016 market with less-advanced cameras, though this variant packs twice the memory (16GB eMMC) offered by its 2015 prequel...
More:
#5. The LG K7 3G
Description:
Opening CES 2016 for LG are two K-series models, this one (K7 3G) being rigged with a 5-inch on-cell FWVGA 2.5D-glass screen, a 1.3GHz quad-core processor (the LTE version runs at 1.1GHz), and a 16GB/8GB internal memory...
More:
#6. The LG Stylo 2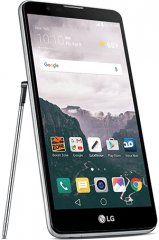 Description:
A follow-up to the 2015 G Stylo, the Stylo 2 brings back the 5.7-inch HD-720p interface and embedded stylus, but this time offers a 16GB memory and a 13-megapixel FHD-video rear camera...
More:
#7. The Apple iPhone 6

Description:
Shortly after several Android-run flagships were unveiled during the IFA 2014, Apple reveals the follow-up to the 4-inch iPhone 5...
What We Like:
The 64-bit support might place it among the fastest smartphones available
The Apple Pay mobile payment software will likely interest tech-savvy users
The iPhone 6 joins the short list of models that sport a seamless screen-to-body design
More:
#8. The Huawei Union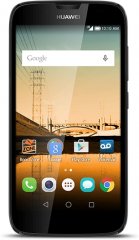 Description:
An entry-level Huawei Android initially carried by Boost Mobile, the Union is a 4G-enabled 4.5-inch (FWVGA) model with nothing more than a flash-less 5-megapixel camera (no secondary cam) and a 1.1GHz quad-core processor...
Key features:
5-megapixel camera
1.1GHz Qualcomm Snapdragon 210 MSM8909 CPU
4.5-inch TFT display
Special features: 3-way calling
More:
#9. The Samsung Galaxy S7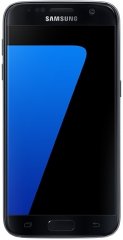 Description:
Samsung built around the premium-tier specs of the Galaxy S6 for its MWC 2016 Galaxy S7, a 5.1-inch Quad HD always-on-screen flagship equipped with the 14nm Snapdragon 820 64-bit quad-core (2.1GHz + 1.6GHz) processor, a 4GB LPDDR4 RAM, and a 64GB UFS 2.0 memory with an up-to-200GB top-up memory support...
Key features:
12-megapixel (Dual Pixel) camera
Dual 2.15GHz + Dual 1.6GHz (Quad 2.3GHz + Quad 1.6GHz for non-US markets) Qualcomm Snapdragon 820 MSM8996 (Exynos 8890 for non-US markets) processor
5.1-inch Always-on Super AMOLED display
Special features: WPC- And PMA-compatible Wireless Charging, Internal cooling system
More:
#10. The HTC Desire 626s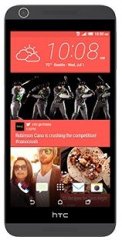 Description:
HTC's 5-inch HD Desire 626s is loaded with a bunch of low-end features, with the exception of a 2TB microSD support and dual-toned case color options...
More:
You Should Also Check These Out:
* Prices shown are only indicative. They were recently fetched by our system and may have changed meanwhile.





Full Menu