Top 10 Best Virgin Cell Phones 2015


Two phones stand at the top of our best Virgin Mobile U.S.A. phones 2015 right now: Apple's 6S (a (a) 4K-video 12-megapixel (iSight) smartphone) and the Samsung Galaxy S6 (a (a) 4K-video 16-megapixel smartphone). Further down the list, you will find other good phones offered by Virgin Mobile U.S.A. (which specializes in by-the-minute prepaid service and offers a limited range of phones to choose from), such as a smartphone by Apple (the Apple iPhone 6) and the Apple iPhone 6 Plus, an 8-megapixel 5.5-inch smartphone.

#1. The iPhone 6S

Description:
The 2015 edition of Apple's yearly September event introduced the iPhone 6S (alongside the 6S Plus), a slightly-thicker (7.1mm) 4.7-inch follow-up to the iPhone 6 that welcomes the 3D Touch pressure-sensing technology previously offered by other Apple products to the brand's smartphone lineup...
What We Like:
As of its release, fingerprint authentication is all the rage among premium-class smartphones
Its 3D Touch technology is an ultra-high-end spec if we've ever seen one
Its Live Photos option, which animates completely-still captures, is quite an interesting mechanism
Many users might be glad to know that Apple finally bids goodbye to the 8-megapixel camera via the 6S's 12-megapixel 4K main cam
More:




Ad - More top Virgin Cell phones below
#2. The Samsung Galaxy S6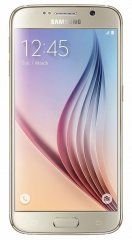 Description:
The MWC 2015 marks Samsung's unveiling of their 6th Galaxy-S flagship, which lists several innovations under the Korean brand's belt...
What We Like:
Being able to function without NFC might make Samsung Pay better than Apple's version, if Samsung's word holds true
Corning's Gorilla Glass 4 anti-scratch technology debuts with this device
Its inbuilt wireless charging capability is the first of its kind
Its relatively small 14nm 64-bit CPU chip might translate to a smoother performance compared to previous Samsung flagships
More:
Don't Choose The Wrong Virgin Phone!
Let Us Find Your Perfect Phone!
Our quick Celliminator cell phone finder tells you your best phone in less than a minute. Try it now or start here with the first question:
Question #1: Should it be a smartphone or not?

A)

Smartphones only.


B)

Regular, "dumb" phone only. No smartphones please!

#3. The Apple iPhone 6

Description:
Shortly after several Android-run flagships were unveiled during the IFA 2014, Apple reveals the follow-up to the 4-inch iPhone 5...
What We Like:
The 64-bit support might place it among the fastest smartphone available
The Apple Pay mobile payment software will likely interest tech-savvy users
The iPhone 6 joins the short list of models that sport a seamless screen-to-body design
More:
#4. The Apple iPhone 6 Plus

Description:
Apple's unveiling of the iOS 8- and A8-run iPhone 6 Plus also came with some fresh features for the smartphone market...
What We Like:
Apple Pay could replace cash/credit card payments with simple gestures using your iPhone
The fingerprint-based TouchID is quite a promising security feature
The seamless physical design might give it a more upscale look compared to other flagships
More:
#5. The Samsung Galaxy A5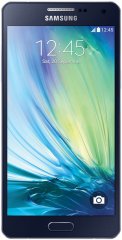 Description:
Taking after Samsung's Galaxy Alpha flagship is the 5-inch 6.7mm thin Galaxy A5, replacing the brand's traditional plastic casing with a full metal unibody design...
What We Like:
At 6.7mm, the A5 is considerably thin for a 5-inch smartphone
Its metal-based casing might turn out to be cooler compared to plastic cases both performance- and appearance-wise
More:
#6. The Samsung Galaxy S5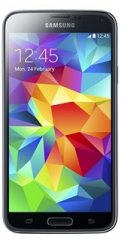 Description:
The fifth generation of Samsung's flagship smartphone has a faster Quad-core processor (from 1.9 to 2.5Ghz) and a bigger camera (16 megapixels, compared to 13 for the S4)...
What We Like:
The 16-megapixel camera (with apparently fast auto-focus) is nothing to spit at
The Ultra power-saving mode could be interesting
More:
#7. The LG Tribute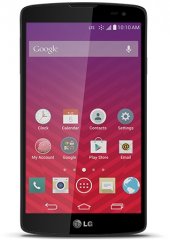 Description:
LG runs its typical entry-level formula with the 4.5-inch Tribute (LS660) whose hardware is led by a quad-core 1.2GHz processor...
More:
#8. The LG Tribute 2
Description:
LG's 2014 Tribute sees a slight upgrade with this 2015 sequel, retaining the 4.5-inch IPS screen and 5-megapixel main camera...
More:
#9. The Samsung Galaxy E5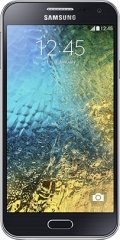 Description:
Samsung opens 2015 with a single-letter sub-series in the Galaxy E5 and E7 models...
What We Like:
Its 1.5GB RAM is obviously more favorable compared to the more common 1GB capacity
More:
#10. The Samsung Galaxy S5 LTE-A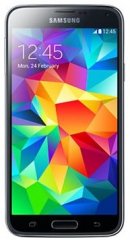 Description:
European markets welcome Samsung's flagship, the Galaxy S5 LTE-A...
What We Like:
The 4K resolution, keeping up with other flagships models released on 2014
The ability to boost download speed by combining LTE and Wi-Fi networks
The included heart rate monitor and its companion health apps
More:
You Should Also Be Interested In These:





Full Menu