Top 9 Best Virgin Cell Phones 2015


Two phones throne first of our best Virgin Mobile U.S.A. phones 2015 right now: The Volt by LG (a recent Android 4.4 KitKat smartphone boasting the Qualcomm Snapdragon 400 Series MSM8926 processor) and the Motorola Moto X (a Android smartphone). Further down the list, you will find other good phones offered by Virgin Mobile U.S.A. (which specializes in by-the-minute prepaid service and offers a limited range of phones to choose from), such as a Android smartphone by LG (the LG Tribute) and the ZTE Supreme, a recent Android 4.1 (Jelly Bean) smartphone boasting the Krait processor.

#1. The LG Volt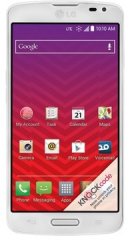 Description:
LG´s 2014 release, the LG Volt is a mixture of arty smartphone features and mid-level specs under the hood...
What We Like:
If their prevision of 24 hours of talk time holds true, it should be convenient for the talkative caller in you
The up-to-8-point Knock Code, which provides more security compared to the Knock On that required only a double tap to unlock the home screen
More:




Ad - More top Virgin Cell phones below
#2. The Motorola Moto X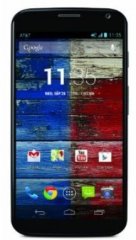 Description:
Running on a quad-core CPU (Andreo 320), the Moto X bets on its 10-megapixel camera and deep personalization features to seduce you...
What We Like:
The low-light ability of its 10-megapixel camera
The low-power notification system
More:
Don't Choose The Wrong Virgin Phone!
Let Us Find Your Perfect Phone!
Our quick Celliminator cell phone finder tells you your best phone in less than a minute. Try it now or start here with the first question:
Question #1: Should it be a smartphone or not?

A)

Smartphones only.


B)

Regular, "dumb" phone only. No smartphones please!

You Should Also Be Interested In These: