Until further notice, the iPhone 6S, iPhone 6S Plus and Samsung Galaxy A5 2016 are our selection for best Virgin UK Cell. The first one is a (a) 4K-video 12-megapixel (iSight) smartphone, the second one a 4K smartphone and the third one, a mid-range smartphone. Virgin UK is well-known as which also operates mobile networks in Canada and the United States
* To compare some of these phones, just select the compare box under the picture and click compare at the bottom of the list.

#3. The Samsung Galaxy A5 2016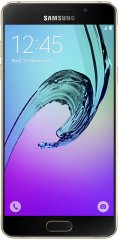 Description:
One of three Galaxy A (2016) models from Samsung, the A5 is a 5.2-inch Full HD (Super AMOLED) Android powered by a 1.6GHz eight-core processor, a 2900mAh Fast Charging battery, and a 2GB RAM...
What We Like:
Its fingerprint authentication is obviously more personalized than traditional tapping patterns
The Samsung Pay application sounds like a nifty medium for handling micro-transactions
More:
#4. The Samsung Galaxy J3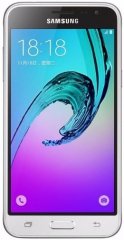 Description:
Samsung's Galaxy J family grows with the 2015 J3, a 5-inch HD (Super AMOLED) model that maintains its siblings' mass-tier orientation...
More:
#5. The Samsung Galaxy S6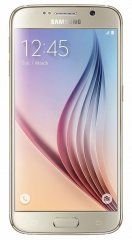 Description:
The MWC 2015 marks Samsung's unveiling of their 6th Galaxy-S flagship, which lists several innovations under the Korean brand's belt...
What We Like:
Being able to function without NFC might make Samsung Pay better than Apple's version, if Samsung's word holds true
Corning's Gorilla Glass 4 anti-scratch technology debuts with this device
Its inbuilt wireless charging capability is the first of its kind
Its relatively small 14nm 64-bit CPU chip might translate to a smoother performance compared to previous Samsung flagships
More:
#6. The LG K8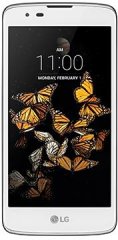 Description:
LG's 5-inch (HD) K8 is a middle-class smartphone equipped with the up-to-8-point Knock Code phone locking feature, an 8-megapixel rear camera with gesture support, and the Android 6.0 Marshmallow OS...
More:
#7. The Samsung Galaxy S6 Edge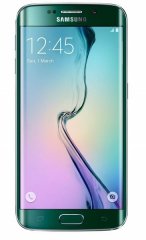 Description:
Its 5.1-inch dual-curved Gorilla Glass 4 display might be the Edge's only edge over the Galaxy S6, which is similarly powered by a 14nm 64-bit octa-core processor (2.1GHz + 1.5GHz) and a 3GB LPDDR4 RAM...
What We Like:
Being able to pay for transactions with your phone (Samsung Pay) sounds quite handy
Its dual curved Gorilla Glass 4 screen makes it stand out among premium Androids in terms of design
Merging the eMMC and SSD memory types into its UFS 2.0 storage is a step forward for smartphones in general
More:
#8. The Samsung Galaxy S7 edge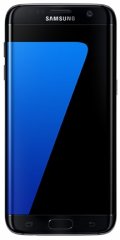 Description:
One of two MWC 2016 releases from Samsung, the Galaxy S7 edge boasts a 5.5-inch Quad HD always-on Super AMOLED display crowned by the previous Edge model's Edge Screen technology...
Key features:
12-megapixel (Dual Pixel) camera
Dual 2.15GHz + Dual 1.6GHz (Quad 2.3GHz + Quad 1.6GHz for non-US markets) Qualcomm Snapdragon 820 MSM8996 (Exynos 8890 for non-U.S. markets) CPU
5.5-inch Always-on Super AMOLED display
Special features: WPC and PMA wireless charging
More:
#9. The Apple iPhone 6

Description:
Shortly after several Android-run flagships were unveiled during the IFA 2014, Apple reveals the follow-up to the 4-inch iPhone 5...
What We Like:
The 64-bit support might place it among the fastest smartphones available
The Apple Pay mobile payment software will likely interest tech-savvy users
The iPhone 6 joins the short list of models that sport a seamless screen-to-body design
More:
#10. The Alcatel 2012

Description:
Alcatel's 2012 is a basic flip phone that offers somewhat-redundant basic phone specs, such as a 2.8-inch QVGA TN screen, a 3-megapixel camera, and a less-than-desirable 750mAh battery capacity...
More:
You Should Also Be Interested In These:
* Prices shown are only indicative. They were recently fetched by our system and may have changed meanwhile.





Full Menu