Top 2 Best Virgin UK Cell Phones 2015


Our best Virgin UK Cell phones 2015 list starts with the iPhone 6 Plus by Apple, an 8-megapixel 5.5-inch smartphone. Virgin Mobile UK is which also operates mobile networks in Canada and the United States. You can view all their new phones here.

#1. The Apple iPhone 6 Plus

Description:
Apple's unveiling of the iOS 8- and A8-run iPhone 6 Plus also came with some fresh features for the smartphone market...
What We Like:
Apple Pay could replace cash/credit card payments with simple gestures using your iPhone
The fingerprint-based TouchID is quite a promising security feature
The seamless physical design might give it a more upscale look compared to other flagships
More:




Ad - More top Virgin UK Cell phones below
#2. The iPhone 5s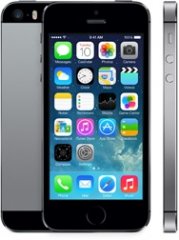 Description:
The iPhone 5s brings its slew of innovations with a new kind of home button that includes a finger identity sensor and touch sensitivity, a better low-light camera (8 megapixels) and the capacity to display multiple languages and characters simultaneously...
What We Like:
The 64-bit A7 CPU should prove a great improvement.
The new home button certainly sounds innovative
We can only applaud to more low-light photography ability
More:
Don't Choose The Wrong Virgin UK Phone!
Let Us Find Your Perfect Phone!
Our quick Celliminator cell phone finder tells you your best phone in less than a minute. Try it now or start here with the first question:
Question #1: Should it be a smartphone or not?

A)

Smartphones only.


B)

Regular, "dumb" phone only. No smartphones please!

You Should Also Check These Out:





Full Menu