Top 10 Best Virgin UK Cell Phones 2014


Until further notice, the Samsung Galaxy Note 3, Samsung Galaxy S III and Sony Xperia Z are our recommendation for best Virgin UK Cell. The first one is a phablet, the second one an 8.6-mm thin smartphone running Android and the third one, a smartphone running Android 4.1 (Jelly Bean) on a Qualcomm MSM8960Pro Dual-core CPU. Virgin UK is well-known as which also operates mobile networks in Canada and the United States
* To compare some of these phones, just select the compare box under the picture and click compare at the bottom of the list.

#1.
The Samsung Galaxy Note 3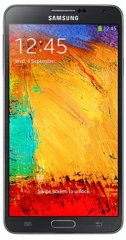 Description:
The newest Galaxy Note wins 0.2 inches of display size but loses weight, going from 180 to 168 grams...
What We Like:
A 13-megapixel camera fits our expectations for a 2013/2014 phablet
A larger display in a more lightweight package sounds irresistible
The quad-core 2.3 Ghz CPU looks like it speaks performance
More:
$ Check Price »
Specs & Features »
Pros and cons review »
Ad - More top Virgin UK Cell phones below
#2.
The Samsung Galaxy S III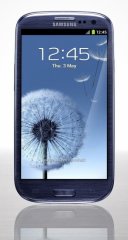 Description:
A very slim and lightweight smartphone that promises zero-lag performance, the most advanced voice and motion recognition feature, intelligent photo/video capture, a large and vibrant display plus easy synchronization to other devices.
More:
$ Check Price »
Full specs »
Pros and cons review »
Don't Choose The Wrong Virgin UK Phone!
Let Us Find Your Perfect Phone!
Our quick Celliminator cell phone finder tells you your best phone in less than a minute. Try it now or start here with the first question:
Question #1: Should it be a smartphone?

A)

Smartphone or not... it doesn't matter.


B)

Smartphones only.


C)

Regular, "dumb" phone only. No smartphones please!

You Should Also Check These Out:
Privacy Policy | Our Mission / Contact Us | Copyright 2009-2014+ Phonerated.com