Top 9 Best ZTE Cell Phones 2015
* Also exists for all brands.



In our latest update, the ZTE Sonata 4G, ZMax and Warp Sync are our recommendation as the best ZTE phones. The first one is a smartphone running Android 4.1.2 (Jelly Bean) on a Qualcomm MSM8230 CPU, the second one a phablet and the third one, a Android smartphone.

#1.
The ZTE Sonata 4G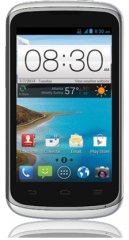 Gallery: 5 more pictures
Average Star Rating:


All the pros and cons

Description
ZTE trumpets The Sonata 4G´s dual-core Qualcomm MSM8230 processor that runs at a comparatively zippy 1.4GHz and is joined by a 1GB RAM. The Android 4.1.2 smartphone also boasts a 4-inch 800 x 480 TFT display (with 233ppi pixel density), a 5-megapixel camera that takes 1280 x 720 videos (but does not have a secondary camera), a 1785mAh battery that can reportedly last for 312 hours (13 days) on standby, and a 4GB memory.





#2.
The ZTE ZMax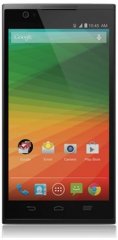 Gallery: 5 more pictures
Average Star Rating:


Full pros and cons

Description
ZTE expands their phablet roster with the 5.7-inch ZMax. Among its selling points are the scratch-resistant Corning Gorilla Glass 3 frame and the Dolby Digital DM3+ sound enhancement technology. It also comes with a pretty hefty 3400mAh battery that matches its 1.2GHz quad-core engine and 2GB RAM. Its internal memory caps off at 16GB and supports up to 32GB of expansion via microSD. Just like most phablets released in 2014, the ZMax also comes with several LTE (4G) network bands. Other features include an 8-megapixel rear camera with a 1.6-megapixel partner up front.
Don't Choose The Wrong ZTE Phone!
Let Us Find Your Perfect Phone!
Our quick Celliminator cell phone finder tells you your best phone in less than a minute. Try it now or start here with the first question:
Question #1: Should it be a smartphone or not?

A)

Smartphones only.


B)

Regular, "dumb" phone only. No smartphones please!

You Should Also Check These Out: