Best-Rated ZTE Cell Phones January 2015
* Also exists for all brands.



Until our next update, the ZTE Warp 4G, Supreme and Sonata 4G are our selection for best ZTE phones. The first one is a Android smartphone, the second one a Android smartphone and the third one, a smartphone running Android 4.1.2 (Jelly Bean) on a Qualcomm MSM8230 CPU.

#1.
The ZTE Warp 4G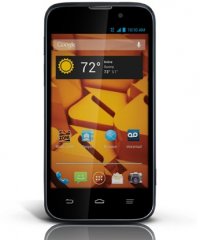 Gallery: 2 more pictures
Average Star Rating:


All the pros & cons

Description
This upgraded version of the ZTE Warp boasts of a faster processor (1.2GHz), longer battery life (12 hours of talk-time), bigger internal memory (8GB) and a better signal coverage by utilizing 4G technology. Handling the new Warp 4G will be very similar to the older one since this Android smartphone still sports nearly the same dimensions (5.2" x 2.6" x 0.4"). The 4.5-inch display is based on the IPS technology.




Ad - More top ZTE Cell phones below
#2.
The ZTE Supreme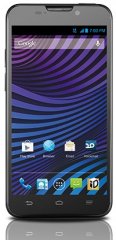 Gallery: 4 more pictures
Average Star Rating:


Full pros & cons

Description
The ZTE Supreme (also called ZTE Vital) is a mid-range smartphone powered by a 1.5GHz dual-core Krait processor running on Android Jelly bean 4.1 (although Sprint´s version is said to run on 4.2 already). It is fitted with a 2500mAh Lithium-ion battery that has a advertised standby time of up to 11 days and a talk-time of 15 hours. This smartphone is equipped with a main rear-facing 13-megapixel and a front-facing 1-megapixel camera, the main one is capable of recording full HD (1920×1080 pixels) videos. The Supreme also comes with a pre-installed version of Real Racing 3 by EA.
Don't Choose The Wrong ZTE Phone!
Let Us Find Your Perfect Phone!
Our quick Celliminator cell phone finder tells you your best phone in less than a minute. Try it now or start here with the first question:
Question #1: Should it be a smartphone or not?

A)

Smartphones only.


B)

Regular, "dumb" phone only. No smartphones please!

You Should Also Check These Out: