Motorola Moto X Pros And Cons Review

The Motorola Moto X has critical pros and cons that you need to know. The following analysis of its specs underscores which good points there are to love about it and which not-so-good points you should keep a closer eye on.
Cons (or Not-so-great Features):
Is there a memory expansion slot?:
According to our research, it doesn't feature any memory expansion slot.
Unknown radiation level:
We were unable to find SAR (radiation level) information for this phone.
Slower smartphone:
Not too long ago, this smartphone's processing specs would have appeared nice, but compared to recent smartphones, this 1.7GHz Software-optimized Qualcomm Snapdragon S4 Pro Krait CPU processor with only 2 GB of RAM looks a little pale.
Ad
Now, the Pros:
4.7-inch screen is larger than usual:
It features a rather large, 4.7-inch display, with a 1280 x 720 resolution.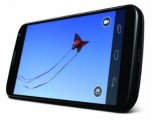 Do you like our unique motorola moto x review system?
Good frames-per-second video:
It records video clips at 30 frames per second, which is among the highest fps rating among video phones.
You Should Also Be Interested In These: