Best Basic Canadian Phones 2015


Canadian models shown here are basic or classic phones ranked according to the ratings we collect around the web. The best regular Canadian phone and the runner up models shown down the list can have any shape, including bar-shaped, flip or slider form factors, but they limit their functions to the basic.
Or did you mean smartphones? This list shows the best basic Canadian phones, but this one lists the best smartphones offered in Canada.

#1.
The Samsung Rugby 4


Gallery: 6 more pictures
Average Star Rating:


Description
Samsung slaps on a Push-to-Talk function and Wi-Fi connectivity to the fourth member of their Rugby basic flip phone series. The Samsung Rugby 4 also comes with an IP67-certified waterproof and dust-tight casing, making it potentially more durable than older basic models. Other features include Bluetooth (v3.0), A-GPS navigation, and M3/T3 hearing aid ratings. The Rugby 4 comes with a 3-megapixel camera that records QVGA (320 x 240) videos, the same resolution as that of its 2.4 TFT main display. It is powered by a 1300mAh battery.




Ad - More top Canadian phones below
#2.
The Sonim XP1520 BOLT SL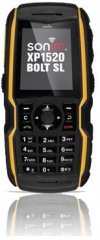 Average Star Rating:


Description
Retaining Sonim's signature ultra-rugged durability, this affordable phone trades off having basic features for extra strength. Its hard non-porous casing, which prevents tiny particles from entering the body pairs up with a Corning Gorilla glass frame that protects the screen from scratches. On top of that, its MIL-810G certification means that it may withstand extensive humidity, transport and thermal shocks that normal phones do not do so well against.
Don't Choose The Wrong Canadian Phone!
Let Us Find Your Perfect Phone!
Our quick Celliminator cell phone finder tells you your best phone in less than a minute. Try it now or start here with the first question:
Question #1: Should it be a smartphone or not?

A)

Smartphones only.


B)

Regular, "dumb" phone only. No smartphones please!

#3.
The LG F4N


Gallery: 3 more pictures
Average Star Rating:


Description
The LG F4N is just like any other flip phone out there; 2.4-inch LCD display, Bluetooth v2.1, 256MB memory and 128MB RAM. Its 1.3-megapixel camera snaps low-res pictures or records QCIF videos at 15fps maximum. It also comes with a Text to Speech technology, which older models lacked, that allows you to listen to text messages as they are read aloud. With a 0.98-inch sub-LCD on the cover to top it off, we might easily find this device within the rock bottom price range.
#4.
The ZTE Z222


Gallery: 4 more pictures
Average Star Rating:


Description
The ZTE Z222 (or AT&T Z222 GoPhone´┐Ż) is a basic flip phone that has a 2.0-inch internal display with a 176 x 220 pixel resolution. This 3G mobile phone offers some basic internet via cellular network and is equipped with a 900 mAh Lithium-ion battery, so it has an estimated stand-by time of up to 10 days and a talk-time of up to 4 hours only. Its VGA (0.3-megapixel) camera can also record VGA videos.
#5.
The Alcatel A392A


Gallery: 1 more picture
Average Star Rating:


Description
Alcatel seems to have reproduced the A392G, as this flip phone carried by Public Mobile or Telus sports a similar TFT 262K screen at 2.4 inches. It retains the 2-megapixel camera and the 1.1-inch OLED external display, which reads out the time and other notifications. It joins many other 2014 clamshells with mobile essentials such as Bluetooth v2.1, a built-in MP3 player, a video-recording mode and a microSD card for topping up its 64MB internal memory (32GB cap). This basic device comes with a 2-year carrier warranty, with the usual 12-month support from Alcatel.
#6.
The LG A341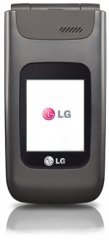 Gallery: 3 more pictures
Average Star Rating:


Description
This clamshell phone includes some features that might be useful for older people, like the Text-to-speech functionality and the Senior Mode enhanced audio. A 1.77 external TFT display shows notifications and other information. Other notable features are a 2.4-inch main display, a 1.3-megapixel camera, and 3G high-speed data.
#7.
The HTC Smart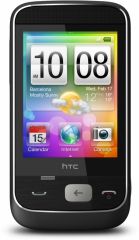 Gallery: 4 more pictures
Average Star Rating:


#8.
The ZTE Altair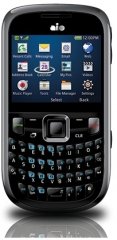 Gallery: 2 more pictures
Average Star Rating:


Description
Despite its name, the ZTE Altair does not seem to be a shining star - even in its category. This simple QWERTY phone is powered by a single-core 230MHz Qualcomm 6270 processor, runs on the BREW 1.04 operating system, and has a 2-megapixel camera, a 2.4-inch QVGA TFT display, and a 128MB RAM. Its 256MB onboard memory can be expanded up to 32GB and its 1000mAh battery has a listed talk time and standby time of 4.5 hours (270 minutes) and around 12 days (300 hours), respectively.
You Should Also Be Interested In These:





Full Menu