Top 7 Best LG Flip Phones 2014
* Also exists for all brands.



Flip phones, also called clamshell phones, are convenient for people who don't want to have to lock their keypad to prevent unwanted keypresses. They are also usually not as tall as candy bar phones and fit easily in your pockets. Rumor has it that clamshell phones were inspired by the Star Trek original series' Communicator.
Methodology
To select the best LG Flip phones, we make a list of flip phones that weigh less than four ounces and include an external display. Then, we keep only the best flip phones, according to their average review score.

#1.
The LG A340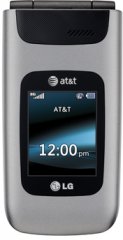 Description :
The LG A340, made of recycled materials, is outfitted with the functionality of a basic phone: 3G connectivity, 2.4-inch QVGA internal display, a 1.3-megapixel camera for both photos and videos and Bluetooth. It comes with an energy-efficient charger.
Form-factor-specific features:
Currently offered by :
Ad - More top LG Flip phones below
#2.
The LG 235C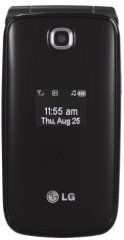 Description :
The LG 235C is a streamlined flip phone with a minimalist design and features. It includes simple but useful tools, for instance, an external display for notifications and caller ID. It is also capable of voice dialing and voice commands.
Form-factor-specific specifications:
Don't Choose The Wrong LG Phone!
Let Us Find Your Perfect Phone!
Our quick Celliminator cell phone finder tells you your best phone in less than a minute. Try it now or start here with the first question:
Question #1: Should it be a smartphone?

A)

Smartphone or not... it doesn't matter.


B)

Smartphones only.


C)

Regular, "dumb" phone only. No smartphones please!

You Should Also Check These Out:
Privacy Policy | Our Mission / Contact Us | Copyright 2009-2014+ Phonerated.com