Top 9 Best Metro PCS Android phones August 2014


Android phones are direct competitors of the iPhone, offering the same kind of experience with tons of apps and a large and multi-touch touch-screen. Contrary to the iPhone, however, Android smartphones rely on an open-source operating system and can be manufactured by various manufacturers and you'll see Motorola Android phones, Samsung and a lot of HTC Android smartphones, to name a few. This list computes the best Metro PCS Android phones based on multiple reviews.
* To compare some of these phones, just select the compare box under the picture and click compare at the bottom of the list.

#1.
Samsung Galaxy S5 (Samsung Galaxy S V)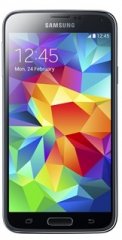 Description:
The fifth generation of Samsung's flagship smartphone has a faster Quad-core processor (from 1.9 to 2.5Ghz) and a bigger camera (16 megapixels, compared to 13 for the S4)...
Key features:
Display size: 5.1-inch
Processor: Snapdragon 801 at 2.5GHz
Camera: 16-megapixel
Other key features: Kids Mode, Private Mode, Quick Connect, S Health 3.0, Ultra Power Saving Mode
More:
Check Price »
Specs & Features »
Pros and cons review »
Ad - More top Metro PCS Android phones below
#2.
Huawei Valiant (Huawei Y301-A1)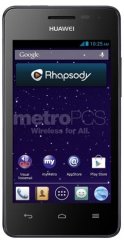 Description:
With an 800 x 400 pixel display, a 768MB RAM, and a single-core processor, the Huawei Valiant is the perfect example of an entry-level smartphone...
Key features:
Display size: 4-inch
Processor: MSM8225 at 1.0GHz
Camera: 3-megapixel
Other key features: Up To 1.9 GB of available internal memory, screen is made up of Gorilla Glass 2
More:
$ Check Price »
Specs & Features »
Pros and cons review »
Don't Choose The Wrong Metro PCS Phone!
Let Us Find Your Perfect Phone!
Our quick Celliminator cell phone finder tells you your best phone in less than a minute. Try it now or start here with the first question:
Question #1: Should it be a smartphone?

A)

Smartphone or not... it doesn't matter.


B)

Smartphones only.


C)

Regular, "dumb" phone only. No smartphones please!

You Should Also Be Interested In These: