Best Metro PCS Android Phones July 2015


Android phones are direct competitors of the iPhone, offering the same kind of experience with tons of apps and a large and multi-touch touch-screen. Contrary to the iPhone, however, Android smartphones rely on an open-source operating system and can be manufactured by various manufacturers and you'll see Motorola Android phones, Samsung and a lot of HTC Android smartphones, to name a few. This list computes the best Metro PCS Android phones based on multiple reviews.
* To compare the following phones, just select the compare box under the picture and click compare at the bottom of the list.

#1. The Samsung Galaxy S6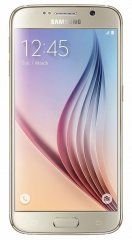 Analysis:
Not having the dual-edged screen (+) might be a minor con against its Edge sibling, but the Samsung Galaxy S6 still comes with a premium-class array of pros and cons... (more)
What We Like:
Being able to function without NFC might make Samsung Pay better than Apple's version, if Samsung's word holds true
Corning's Gorilla Glass 4 anti-scratch technology debuts with this device
Its inbuilt wireless charging capability is the first of its kind
Its relatively small 14nm 64-bit CPU chip might translate to a smoother performance compared to previous Samsung flagships
More:




Ad - More top Metro PCS Android phones below
#2. The LG Leon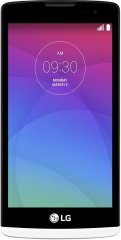 Analysis:
Suffering from a VGA frontal camera (-) (yes, VGA cams apparently still exist) that sits above its 4.5-inch FWVGA display (-), the conventionally flat LG Leon falls a rank below its curved Magna and Spirit siblings... (more)
More:
Don't Choose The Wrong Metro PCS Phone!
Let Us Find Your Perfect Phone!
Our quick Celliminator cell phone finder tells you your best phone in less than a minute. Try it now or start here with the first question:
Question #1: Should it be a smartphone or not?

A)

Smartphones only.


B)

Regular, "dumb" phone only. No smartphones please!

#3. The Samsung Galaxy S5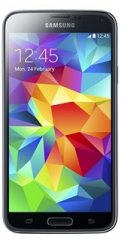 Description:
Fifth generation Samsung flagship smartphone with a 16-megapixel camera, a special power-saving mode and a 2.5Ghz 4-core CPU.
What We Like:
The 16-megapixel camera (with apparently fast auto-focus) is nothing to spit at
The Ultra power-saving mode could be interesting
More:
#4. The LG F60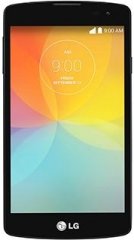 Analysis:
The 4.5-inch LG F60 seems to be like most 2014 models from the L-series... (more)
What We Like:
Taking photos with specific hand gestures sounds like an interesting way to snap shots
More:
#5. The Samsung Galaxy Avant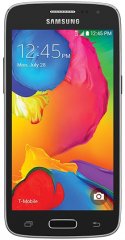 Analysis:
The Samsung Galaxy Avant apparently does bring something fresh to the market, as its 4.5-inch qHD display fronts a 16GB internal memory and a 1.5GB RAM - both obviously higher compared to other mid-range models... (more)
What We Like:
The 16GB internal storage, while many comparable models stay below 8GB
The Easy Mode for users who want a simplified interface
More:
#6. The Samsung Galaxy Light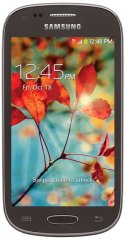 Analysis:
Its quad core, 1.4 GHz CPU system and 4G LTE wireless technology put the Galaxy Light on the map, but it remains a lower-cost version of the ever-expanding Samsung Galaxy family of phones... (more)
What We Like:
It is a way to own a decently-equipped Galaxy family phone at a lower price
That it sports a quad core processor (for such an entry-level phone)
More:
#7. The ZTE ZMax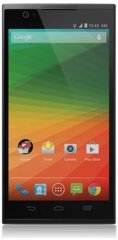 Analysis:
With Gorilla Glass (v3.0) protection and Dolby (DM3+) sound enhancements leading its features, the ZTE ZMax might just have an edge over other middle class phablets... (more)
What We Like:
A 3400mAh battery capacity is quite high for a mid-budget phablet
Scratch-resistance via Corning Gorilla Glass is always nice to find in wide-screen smartphones
More:
#8. The LG Optimus F6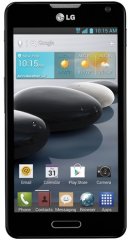 Analysis:
For its size, the LG Optimus F6 scored well by having some noteworthy features... (more)
More:
#9. The Kyocera Hydro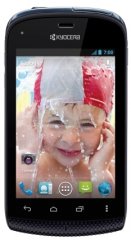 Description:
Waterproof Android 4.0 smartphone that can withstand being submerged for half an hour.
More:
#10. The Kyocera Hydro Life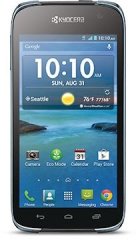 Analysis:
First things first: the lack of LTE connectivity is pretty disturbing, considering that Hydro models older than the Hydro Life offer it! Anyway, Kyocera still managed to pack IP57-certification (water and dust-proof) as well as an 810G shock-resistant casing to this KitKat-run smartphone... (more)
What We Like:
The Smart Sonic receiver sound-enhancing technology
The rugged durability for a pretty sleek-looking Android
More:
You Should Also Be Interested In These:





Full Menu