#1.
The Doro PhoneEasy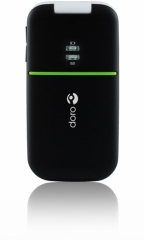 Gallery: 6 more pictures
Average Star Rating:






Ad - More top UK phones below
#2.
The Vodafone 555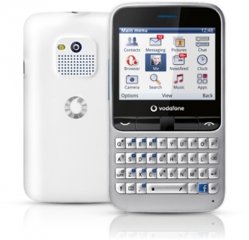 Gallery: 2 more pictures
Average Star Rating:


Description
An HTC Status look-alike, the Vodafone 555 also features a dedicated Facebook button and a QWERTY keyboard. Compared with the Status, an actual smartphone, however, this feature phone only has a 208MHz processor and a 3-megapixel camera.
Currently offered by :
Don't Choose The Wrong UK Phone!
Let Us Find Your Perfect Phone!
Our quick Celliminator cell phone finder tells you your best phone in less than a minute. Try it now or start here with the first question:
Question #1: Should it be a smartphone or not?

A)

Smartphones only.


B)

Regular, "dumb" phone only. No smartphones please!

You Should Also Check These Out:





Full Menu