Top 5 Best American Low-sar Phones 2015


This top rated low-SAR American phone list doesn't only list low-SAR phones, it shows the top phones in that category.
Methodology
We start with a list of the top rated American cell phones and we keep only the cell phones which fit one of these two situation:
A low ear SAR rating of no more than 0.95 W/kg.
A body SAR rating of less than one (1).
The best American phones that meet these critieria are then presented from the top rated to the lowest rated cell phone.
#1.
The Nokia Lumia 635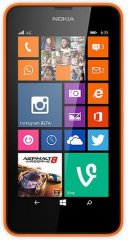 Gallery: 7 more pictures
Average Star Rating:


All the pros & cons

Description
The quad-core 1.2Ghz Nokia Lumia 635 promises uncompromised performance and comes in a variety of bright colors such as orange, yellow and green. It is fitted with a 4.5-inch 854 x 480 IPS LCD main display, 4G capability, a storage memory of 8GB that is expandable to up to 128GB, a 5-megapixel main camera, and a 1830 mAh battery that claims to last up to 58 hours of music playback time.
It comes preinstalled with the Nokia MixRadio application that provides free unlimited music streaming with no commercials. It also comes with three location applications: HERE Maps (which provides the user with offline maps and provides virtual signs on the screen with the help of LiveSight), HERE Transit (which gives users minute-by-minute departure times and walking distances), and HERE Drive, which provides turn-by-turn voice-guided directions while users are driving.
SAR-specific specifications

View full specs »




Ad - More top American Low-SAR phones below
#2.
The Samsung Galaxy S4 mini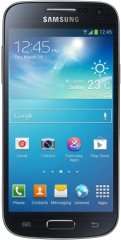 Gallery: 7 more pictures
Average Star Rating:


Description
The Galaxy S3 had its mini version, so it is not so surprising for the Galaxy S4 to have its own too. As expected, it features the same design as the flagship phone, but with watered-down specifications: A 1.7GHz dual-core CPU, 1.5GB of RAM, and a 4.3 qHD Super AMOLED display. Nonetheless, Samsung reports that the mini delivers many of the features of its big brother, like special camera tools (Sound&Shot, Panorama Shot, and Story Album function), as well as other services, such as S Health and S Translator. On connectivity, it boasts 4G LTE technology capable of download speeds up to 100Mbps. Overall, the mini may not be as mighty as the Galaxy S4, but it seems quite respectable as a mid-range smartphone.
SAR-specific specifications

View full specs »
Don't Choose The Wrong American Phone!
Let Us Find Your Perfect Phone!
Our quick Celliminator cell phone finder tells you your best phone in less than a minute. Try it now or start here with the first question:
Question #1: Should it be a smartphone or not?

A)

Smartphones only.


B)

Regular, "dumb" phone only. No smartphones please!

#3.
The Samsung Galaxy Core Prime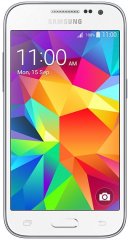 Gallery: 9 more pictures
Average Star Rating:


Full pros & cons

Description
This 4.5-inch KitKat-run Android from Samsung targets audiences who are on relatively low budgets, sporting 5- and 2-megapixel cameras, and a 1.2GHz quad-core processor. The Galaxy Core Prime's 2000mAh battery is accompanied by the Ultra Power Saving Mode that automatically restricts unnecessary functions in order to extend battery life at low power levels -- a rather common perk among Samsung models. It also adds LTE to Samsung's usual entry-level specs set, and offers an 8GB internal memory expandable to up to 64GB using a microSD card.
SAR-related features

Full specs »
#4.
The Cat B15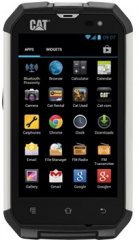 Gallery: 2 more pictures
Average Star Rating:


Description
Manufacturing giant Caterpillar promises brains and brawn in its dual-core 1GHz Android 4.1 smartphone that is expected to survive being submerged under three feet of water for 30 minutes and being dropped onto concrete from a height of six feet (preferably set concrete though). It has a 4-inch screen with a wet finger tracking feature (which means it can respond even to wet fingers) and an 800 x 480-pixel resolution. It also features a 5-megapixel camera, a 2000mAh battery, 1GB of RAM, and 4GB of storage memory.
SAR-related specs

Full specs »
#5.
The Samsung Galaxy J1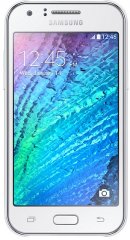 Gallery: 6 more pictures
Average Star Rating:


Full pros and cons

Description
This 4.3-inch model kicks off Samsung's Galaxy J series, which will likely turn out to be a budget Android family member, judging by the J1's 1.2GHz dual-core processor, 1850mAh battery, and 0.5GB RAM. Its front-line specs include an up-to-128GB external memory support, gesture-initiated camera options, and the Ultra Power Saving Mode. The J1's rear camera also records HD 720p videos at 30fps, while its frontal sidekick stands at 2 megapixels. It is available in Black, White, and Blue, which are classic color alternatives from Samsung.
SAR-specific features

View full specs »
You Should Also Be Interested In These:





Full Menu