Top 2 Best American Low-sar Phones 2015


This best low-SAR American phone list doesn't only list low-SAR phones, it shows the top phones in that category.
Methodology
We start with a list of the top rated American cell phones and we keep only the cell phones which fit one of these two situation:
A low ear SAR value of no more than 0.66 W/kg.
A body SAR rating of less than 0.67 W/kg.
The best American phones that meet these critieria are then presented from the top rated to the lowest rated cell phone.
#1.
The Samsung Galaxy Core Prime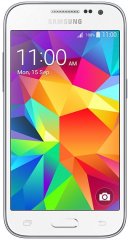 Gallery: 9 more pictures
Average Star Rating:


Full pros & cons

Description
This 4.5-inch KitKat-run Android from Samsung targets audiences who are on relatively low budgets, sporting 5- and 2-megapixel cameras, and a 1.2GHz quad-core processor. The Galaxy Core Prime's 2000mAh battery is accompanied by the Ultra Power Saving Mode that automatically restricts unnecessary functions in order to extend battery life at low power levels -- a rather common perk among Samsung models. It also adds LTE to Samsung's usual entry-level specs set, and offers an 8GB internal memory expandable to up to 64GB using a microSD card.
SAR-related features

Full specs »




Ad - More top American Low-SAR phones below
#2.
The Samsung Galaxy J1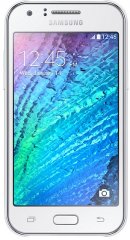 Gallery: 6 more pictures
Average Star Rating:


All the pros and cons

Description
This 4.3-inch model kicks off Samsung's Galaxy J series, which will likely turn out to be a budget Android family member, judging by the J1's 1.2GHz dual-core processor, 1850mAh battery, and 0.5GB RAM. Its front-line specs include an up-to-128GB external memory support, gesture-initiated camera options, and the Ultra Power Saving Mode. The J1's rear camera also records HD 720p videos at 30fps, while its frontal sidekick stands at 2 megapixels. It is available in Black, White, and Blue, which are classic color alternatives from Samsung.
SAR-related specs

View full specs »
Don't Choose The Wrong American Phone!
Let Us Find Your Perfect Phone!
Our quick Celliminator cell phone finder tells you your best phone in less than a minute. Try it now or start here with the first question:
Question #1: Should it be a smartphone or not?

A)

Smartphones only.


B)

Regular, "dumb" phone only. No smartphones please!

You Should Also Check These Out:





Full Menu