Top 10 Best American Smartphone Phones 2014


After the first iPhone in 2007, smartphones became the new mobile norm. They let you surf the web comfortably on a large screen while waiting at a bus station, they make email on the go almost as easy as on a computer, smartphones make your mobile life easier. But how to choose smartphone phones? Easy. Our top smartphones 2014 in the U.S.A. list saves you all the hard work by identifying the best American smartphones in worldwide reviews and listing them here, in best rating order.
* To compare some of these phones, just select the compare box under the picture and click compare at the bottom of the list.

#1.
The Samsung Galaxy Note 3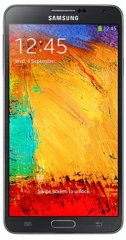 Description :
The newest Galaxy Note wins 0.2 inches of display size but loses weight, going from 180 to 168 grams. It also ends up with a bigger resolution (full 1080p HD, compared to 720p for the Note 2). Even the processor gets beefed up to 2.30 Ghz (quad-core) and the camera goes from 8 megapixels to 13. It looks as though Samsung wants to get serious with the Galaxy Note and its positioning as a smartphone tablet computer combo.
Smartphone-specific specifications:
Ad - More top American Smartphone phones below
#2.
The LG G2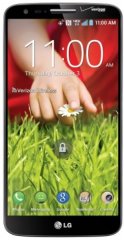 Description :
Packed with a slew of innovations here and there, the LG G2 starts with a 13-megapixel camera (with various functions, such as voice capture) and a video recorder capable of up to 60 frames per second. It also has its control buttons on the back cover (apparently to avoid mistakenly pressing them when grabbing the phone by its sides) and, with its 5.2-inch display, makes it to the phablet class. 22GB of memory are available to the user.
Smartphone-specific specifications:
Don't Choose The Wrong American Phone!
Let Us Find Your Perfect Phone!
Our quick Celliminator cell phone finder tells you your best phone in less than a minute. Try it now or start here with the first question:
Question #1: Should it be a smartphone?

A)

Smartphone or not... it doesn't matter.


B)

Smartphones only.


C)

Regular, "dumb" phone only. No smartphones please!

You Should Also Check These Out:
Privacy Policy | Contact Us | Our Mission | Copyright 2009-2014+ Phonerated.com