Top 10 Best Verizon Android Phones 2020/2019
Android phones are direct competitors of the iPhone, offering the same kind of experience with tons of apps and a large and multi-touch touch-screen. Contrary to the iPhone, however, Android smartphones rely on an open-source operating system and can be manufactured by various manufacturers and you'll see Motorola Android phones, Samsung and a lot of HTC Android smartphones, to name a few. This list computes the best Verizon Android phones based on multiple reviews.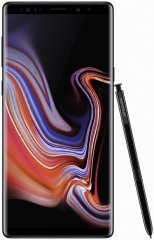 Overview:
A flagship phablet designed for a sophisticated clientele, the S-Pen-equipped Samsung Galaxy Note9's specs include a 6.4-inch 2K-1440p screen, an octa-core 2.8GHz processor accompanied by water-carbon cooling, and a dual 12-megapixel camera.
Key features:
Dual 12-megapixel (one telephoto cam, one wide-angle cam) camera
Quad 2.8GHz (+ Quad 1.7GHz -- some variants peak at only 2.7GHz) Qualcomm Snapdragon 845 (10nm) processor
6.4-inch Super AMOLED display
Special features: Water-carbon cooling system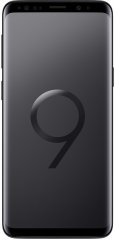 Overview:
The Samsung Galaxy S9 is one of Samsung's two MWC 2018 entries that skirt ultra-high-end smartphone territory with specs like a 5.8-inch 18.5:9 570ppi display, a 12-megapixel Dual Pixel cam with Super Slow-mo (960fps), and an eight-core chip clocked at 2.8GHz + 1.7GHz.
Key features:
12-megapixel (Super Speed Dual Pixel cam) camera
Quad 2.8GHz (+ Quad 1.7GHz) Qualcomm Snapdragon 845 10nm (Some markets outside the US get a variant running on Exynos 9810) processor
5.8-inch Curved Super AMOLED Infinity Display display
Don't Choose The Wrong Verizon Phone!
Let Us Find Your Perfect Phone!
Our quick Celliminator cell phone finder tells you your best phone in less than a minute. Try it now or start here with the first question:
Question #1: Should it be a smartphone or not?

A)

Smartphones only.


B)

Regular, "dumb" phone only. No smartphones please!


You Should Also Be Interested In These:
* Prices shown are only indicative. They were recently fetched by our system and may have changed meanwhile.

Full Menu