The 8 Best-reviewed Verizon Android phones As Of September 2021
Android phones are direct competitors of the iPhone, offering the same kind of experience with tons of apps and a large and multi-touch touch-screen. Contrary to the iPhone, however, Android smartphones rely on an open-source operating system and can be manufactured by various manufacturers and you'll see Motorola Android phones, Samsung and a lot of HTC Android smartphones, to name a few. This list computes the best Verizon Android phones based on multiple reviews.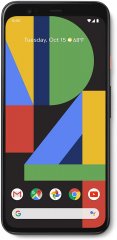 Overview:
The Google Pixel 4 is a high-class smartphone whose key perks include the Motion Sense feature powered by a radar chip, a 5.7-inch flexible OLED display, and a high-octane 2.84GHz eight-core engine.
Key features:
12.2-megapixel (combined with a 16-megapixel telephoto cam) camera
2.84GHz (2.84GHz + 1.78GHz) Qualcomm Snapdragon 855 processor
5.7-inch Flexible OLED display
Special features: ARCore, Minimum of 3 years of OS and security updates, Pixel Neural Core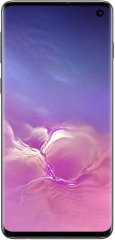 Overview:
The Samsung Galaxy S10 is a 6.1-inch flagship smartphone boasting specs like a 2.84GHz (top speed) eight-core processor alongside 8GB of RAM, a triple-lens main camera, and an on-screen 10-megapixel selfie camera.
Key features:
12-megapixel (telephoto cam combined with a 12-megapixel wide-angle cam and a 16-megapixel ultra-wide cam) camera
Single 2.84GHz (+ Triple 2.41GHz + Quad 1.78GHz) Qualcomm Snapdragon 855 (7nm) processor
6.1-inch Dynamic AMOLED (Infinity-O) display
Special features: Heatpipe cooling system
Don't Choose The Wrong Verizon Phone!
Let Us Find Your Perfect Phone!
Our quick Celliminator cell phone finder tells you your best phone in less than a minute. Try it now or start here with the first question:
Question #1: Should it be a smartphone or not?

A)

Smartphones only.


B)

Regular, "dumb" phone only. No smartphones please!


You Should Also Check These Out:
* Prices shown are only indicative. They were recently fetched by our system and may have changed meanwhile.

Full Menu