Top-Rated Slider phones As Of August 2015


Slide phones (also called slider phones), present practically the same advantages as flip phones but are slightly easier to open with just one hand. Many slide phones use the extra space provided by the hidden keyboard to offer large displays and even touch-screens.

#1. The Kyocera Contact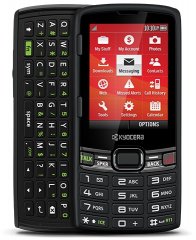 Description:
Kyocera's Contact combines the classic candybar facade (a 2.4-inch screen atop an alphanumeric keypad) with a slide-out QWERTY form factor, probably to target users who still prefer to type text on a physical keyboard. Its low-level specs also include a BMP 1.0.4 operating system, a QSC 6155 chipset, and a 2-megapixel camera. It offers a 512MB internal memory matched by a 256MB RAM. The Contact's battery is rated at 1100mAh, scoring a 6.3-hour talk time and a 261-hour maximum standby time.
Form-factor-specific specifications:
More:
You Should Also Check These Out: