Top 6 Best Texting Phones 2015


Since texting phones with a full keyboard are getting rare, this list of the best Texting smart or regular phones may also include smartphones with a display larger than 4.5 inches (because they make it easier to use virtual keyboards such as Swype) and some models with wet-finger tracking or water-resistant smartphones, a definite plus when you have to text with moist or wet hands. However, if any good basic phone includes a physical frontal or slide-out keyboard, it will also be listed.
* To compare some of these phones, just select the compare box under the picture and click compare at the bottom of the list.

#1.
The BlackBerry Classic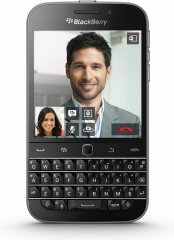 Gallery: 6 more pictures
Average Star Rating:


Full pros and cons

Description
Released alongside the BB Passport is this square-screened (3.5-inches, 720 x 720) model sporting the classic BlackBerry full QWERTY keyboard and navigation panel. The BlackBerry Classic's specs include a 1.5GHz dual-core processor with 2GB worth of RAM to match. Probably in anticipation of business and multimedia use, its 16GB internal memory can be expanded to up to 128GB with a microSD card. This LTE-ready model also comes with BlackBerry's 2014 feature set, including the BB Hub, BB Assistant, and BBM video calling.
Texting-related features

View full specs »




#2.
The NEC Terrain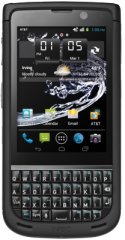 Gallery: 5 more pictures
Average Star Rating:


Full pros and cons

Description
A texting smartphone seemingly designed for heavy duty field work, the NEC Terrain encases an array of mid-level features within a military-grade body and a Corning Gorilla glass frame. It is powered by a 1.5GHz dual-core processor as well as a 1900mAh Lithium-ion battery, which are both relatively better than what others within this class have to offer. Touchscreen usage (along with a physical qwerty keyboard) allows navigation through its enterprise software (for business), 5-megapixel camera and 4G internet capability as well as other typical mobile features.
Texting-related features

Full specs »
Don't Choose The Wrong Phone!
Let Us Find Your Perfect Phone!
Our quick Celliminator cell phone finder tells you your best phone in less than a minute. Try it now or start here with the first question:
Question #1: Should it be a smartphone or not?

A)

Smartphones only.


B)

Regular, "dumb" phone only. No smartphones please!

You Should Also Be Interested In These: