Asus Zenfone Max Pro (M1) Review & Pros And Cons
- Analysis by KJ David
Like most other Max models from Asus, the Asus Zenfone Max Pro M1 (ZB601KL) looks to join this Phonerated list of elite heavy-duty phones. Before we dive inside its all-metal shell, however, let's take a look at a few questionable cons.
For starters, this Zenfone Max variant opts for an unpromising (resolution-wise) 8-megapixel selfie camera

that at least comes with the duo of a Bokeh shooting mode and a softlight LED flash

, a combination that only a few other semi-high-end smartphones offered as of this review of its pros and cons. Another slight drawback is the fact that it misses out on our list of the best octa-core smartphones by running on a not-so-competitive 1.8GHz Snapdragon 626 engine

-- most models presented in the aforementioned hotlist safely pass the 2GHz threshold for 2018 high-end smartphones.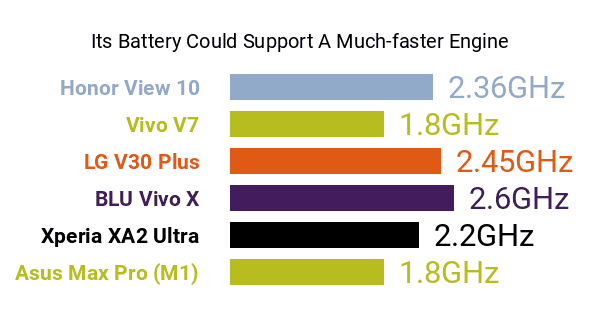 Don't Buy The Asus Zenfone Max Pro (M1) Before You Check:
This Pro version's 6-inch 18:9 IPS display, which plays it safe, with a 2160 x 1080 FHD+ resolution

, might put off some tech-savvy buyers, especially those who know that some of the best phablets around boast QHD or QHD+ (1440p) screen definitions.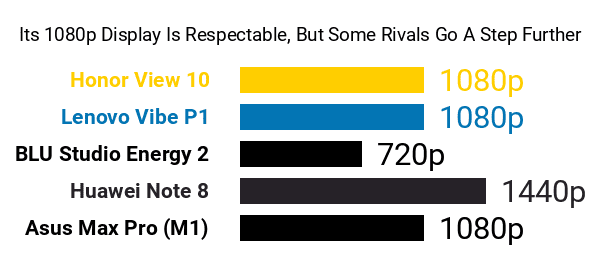 As for its pros, the Max Pro M1 packs a lot more power than the Max Plus M1, carrying a whopping 5000mAh battery cell

whose capacity outstrips its sibling's 4130mAh by almost 1000mAh. As a result, it features blustering self-attributed battery scores, such as a 199-hour music playback time

that was over 230 percent higher versus the average value when it came out, a 28-hour Wi-Fi browsing time

, and a 42-hour maximum 3G calling time

.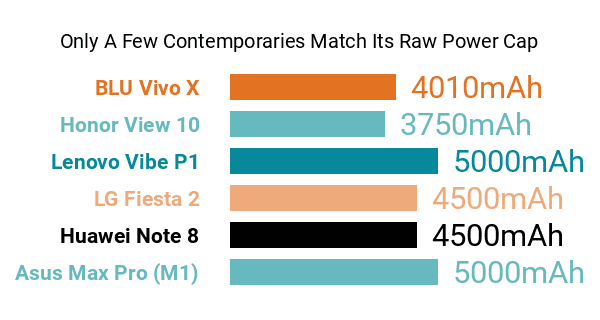 Despite its upgraded power cap, however, this Pro edition oddly comes with a lower-resolution dual camera setup

than its Max Plus M1 sibling, consisting of a 13-megapixel main cam and its 5-megapixel Bokeh sidekick -- the Max Plus features 16- and 8-megapixel lenses. Nevertheless, the Pro's dual-lens system delivers high-tier imaging pros and cons, which include 4K (3840 x 2160) video-recording

and Bokeh shooting.
The Zenfone Max Pro M1 is offered in two specs configurations, both of which support mammoth 2TB microSD cards

, which, as of this write-up, was as high as it got in the Android world. The higher-specked version comes with 4GB of RAM and 64GB of internal memory, while the low version is armed with only 3GB of RAM and 32GB of on-board storage.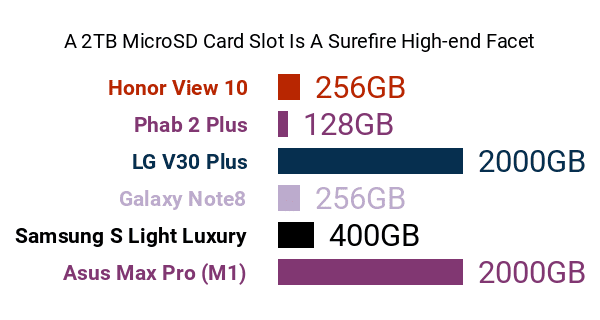 Joining the Asus Zenfone Max Plus M1's feature set are a 5-magnet speaker coupled with an NXP Smart Amplifier

as well as the Android 8.1 Oreo ecosystem, both topping it off as a fitting smartphone for the power-cautious multimedia junkie.
** This phone is also known as: Asus Max Pro M1, Asus ZB601KL



You Should Also Check These Out:
* Prices shown are only indicative. They were recently fetched by our system and may have changed meanwhile.