iPhone X Review of Pros And Cons
- Analysis by Christelle Nina
With the iPhone X, Apple rides the wave of smartphone releases toting expansive displays -- as the 2017 offensive against bezels continuously gains traction. Its facade is almost all-screen

, with the expanse of the display being interrupted only by an island, which holds the selfie camera, the earpiece, and several sensors (which are responsible for the new Face ID unlocking feature

), on top. While this overhaul of the iPhone 7 Plus' design surely generates some excitement, it's worth pausing to notice that the iPhone X's display resolution, at 2436 x 1125 pixels

, is still not up to par with what's offered by Android superstars. In fact, the 5.8-inch screen size waters this down to a relatively-unimpressive 458DPI

. On the other hand, it's quite a pleasant surprise that Apple has finally dropped the LED-backlit IPS display in favor of OLED technology

-- at least for this specific phone, since the iPhone 8 still relies on LCD.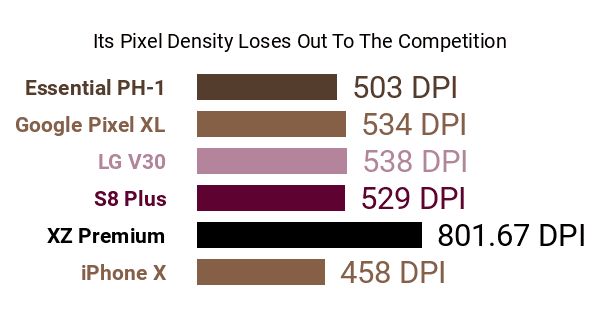 Don't Buy The iPhone X Before You Check:
Apple's resistance to using high-megapixel camera sensors is also still very much alive. The iPhone X's rear is home to a 12-megapixel duo of a telephoto lens and a wide-angle lens

. Obviously, it lacks the appeal of more brazen Androids in this department

(19 megapixels of rear shooting resolution from the Sony Xperia XZ Premium, anyone?), and we also can't help but feel that consumers deserve something more than 12 megapixels at this phone's price point. To add, the 7-megapixel selfie cam

records videos at up to 1080p only

, which sounds weak, given that the similar-looking Essential PH-1, for instance, records 4K videos with its front-facing snapper.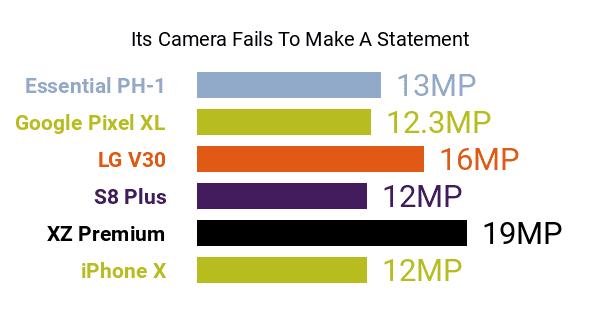 Heading into the pros and cons involving its hardware, the iPhone X sports six cores, which appears to be the middle ground in the contemporary flagship lineup. The middle ground doesn't sound too bad -- until you remember that the X's release price tag is anything but. It also distinctly lags behind in terms of RAM, with only 3GB of this particular spec to offer

.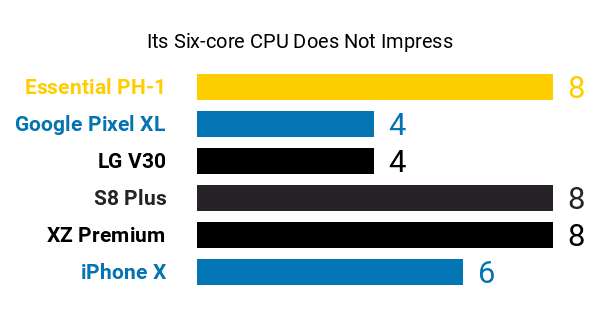 Physically, this device has also joined the glass-housing bandwagon, with an all-glass front and rear wrapped up by stainless steel side bands

. This particular switch proves instrumental in Apple's planned wireless charging blueprint, where up to three devices can be recharged by simply placing them in a mat-like charger

(called the AirPower, which is yet to be released as of this article's writing). This, however, has also brought in heaviness issues, as the 174-gram

iPhone X looks more challenging to handle than most of its competition.
Clearly, the iPhone X is an attempt to finally keep up with the massive reshaping of the high-end smartphone market, brought about by 2017's Android flagships. Incidentally, it also appears to try to satisfy iOS patrons who are thirsty for a major change. We obviously think that Apple could have done a better job on a number of aspects (as mentioned above) -- especially since its camera- and display-related pros and cons look very bleak in comparison to those of its closest rivals.
** This phone is also known as: Apple iPhone X, Apple iPhone 10



You Should Also Be Interested In These:
* Prices shown are only indicative. They were recently fetched by our system and may have changed meanwhile.