Motorola G5S Plus Review & Pros And Cons
- Analysis by Christelle Nina
From the pros and cons that we have listed below, it's quite clear that the Motorola G5S Plus is a smartphone with an ambition. That is, it strives to offer features and specs that are usually found on much-higher-end devices, while still maintaining the market status of a mid-range model.
It harbors two 13-megapixel cameras on its rear

, which also houses a color-balancing LED flash

. This rear camera setup is able to record 4K videos at 30fps

. An 8-megapixel shooter holds territory in front, and while the resolution isn't too astounding, it has a wide-angle lens

and an LED flash of its own

.
Related: Best Android phones with secondary camera
The G5S Plus also offers the advantage of having nano-coated parts

, which makes it resistant to spills and splashes. Note, however, that it is not completely-waterproof.
Related: Best waterproof smartphones
Motorola took a step back with this smartphone's display. At 5.5 inches and 1080p, it's more-or-less average for a mid-range model

. Having been protected with a Gorilla Glass 3 cover

is a plus, nonetheless.
The decision to not go all-out with the display becomes understandable after seeing the size of the G5S Plus' battery (on top of cost-cutting reasons, of course). Its screen's specs balances out its other more powerful features, so that the unimpressive 3000mAh battery

won't experience as much strain. Beside fuel tanks from its rivals, such a magnitude of power looks pretty standard. Needless to mention, numerous battery-focused devices easily trumps this phone in this specific department.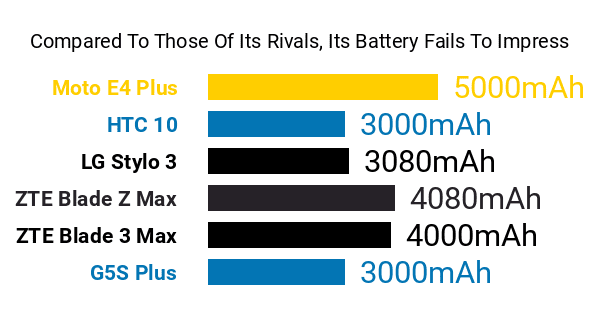 Don't Buy The Motorola G5S Plus Before You Check:
Performance-wise, the G5S Plus chose to stick to a processor with a not outstanding -- but still respectable -- clock speed of 2GHz. Its 4GB RAM

is a different story, however, as this is another spec more frequently-seen on higher-end devices.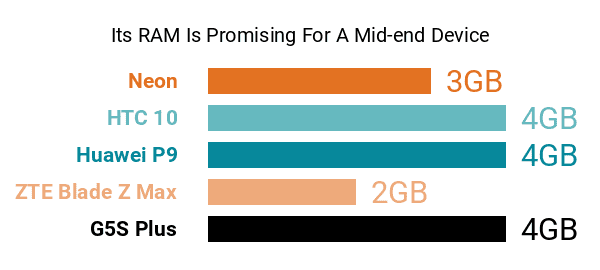 We end this pros and cons analysis with this device's physical and aesthetic qualities. Its metal unibody

is, as always, a plus. However, perhaps in reference to its promising features, it's thicker

and heavier

, at 9.5mm and 168 grams, than what we have hoped.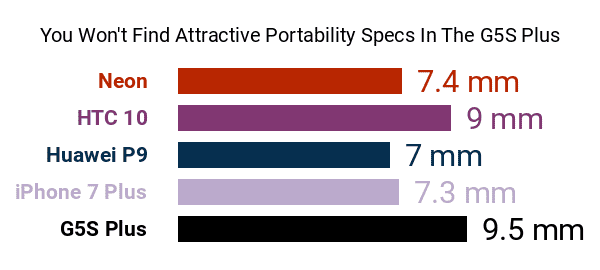 Related: Best thin phones
All of these show that the folks at Motorola probably had value-hunters in mind when coming up with the G5S Plus. It has a collection of highly-promising features, but of course, it has its own downsides, as well -- namely, its not-so-impressive battery and thick and heavy body.
** This phone is also known as: Motorola XT1806



You Should Also Check These Out:
* Prices shown are only indicative. They were recently fetched by our system and may have changed meanwhile.