ZTE Nubia M2 lite Review & Pros And Cons
- Analysis by Christelle Nina
The ZTE Nubia M2 lite's 13-megapixel rear camera

and 16-megapixel selfie shooter

have paved the way for this device's photography-focused marketing. And rightly so, as both sensors promisingly hold up against the competition.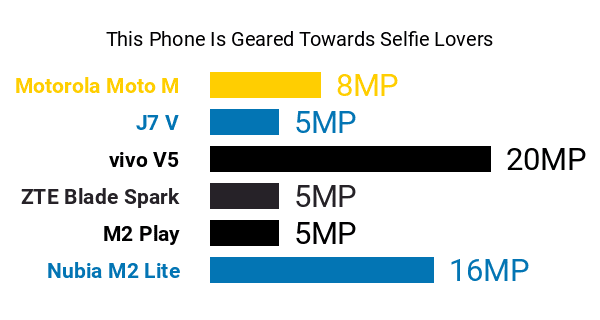 Don't Buy The ZTE Nubia M2 lite Before You Check:
Related: Best Android phones with secondary camera
Compared to its imaging specs, the M2 lite's display features definitely keep a more subtle (perhaps even too subtle) profile. Since it has a 5.5-inch screen, the resulting pixel density comes down to only 267DPI

.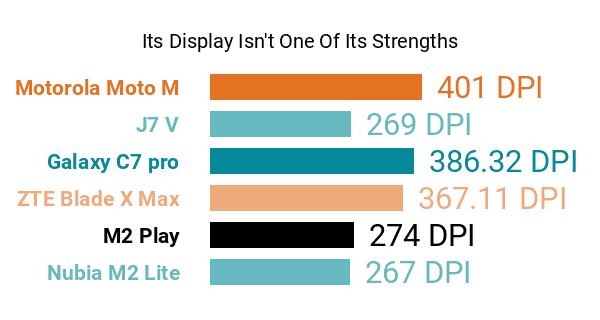 Related: Best phablets
Its processor is unimpressive at a maximum clock speed of 1.5GHz

. However, it offers a heartening 4GB of RAM

. Continuing the trend of favorable memory specs, the M2 lite also offers a maximum of 64GB of internal storage

.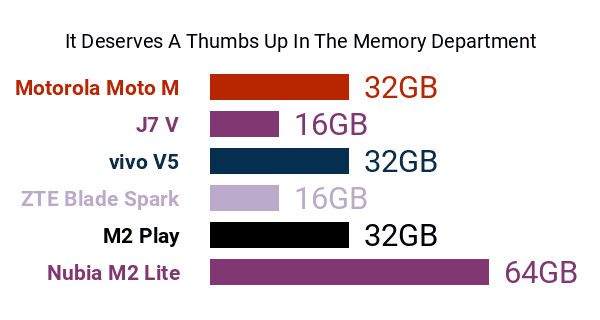 Finally, we punctuate this pros and cons list by comparing the M2 lite's battery to those of its peers. At 3000mAh

, it lags behind many comparable models -- albeit marginally. Still, this makes it clear that it isn't the best device for power churners, especially considering that its phablet-sized screen and powerful cameras won't do its battery any favors.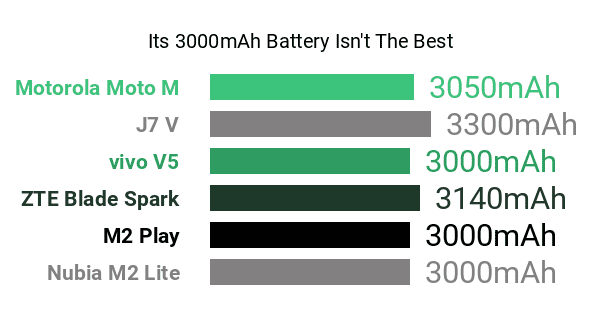 Related: Best big battery phones
For avid selfie takers and high memory-consumers, ZTE's Nubia M2 lite is a hopeful prospect. But as we've discussed above, it's a phone with its pros and cons -- and those who are into powerful processors and ultra-fine displays might find this option disappointing.
On-paper Star rating:

Let's Look at the Cons:
Unknown radiation level:
It may be because ZTE didn't publish it or because our research team didn't find it, but we don't have the SAR info (radiation level) for the Nubia M2 Lite, so we cannot say how close it is to the legal limit.
Unknown weight:
It's frustrating that we were not able to find information about its weight.
And Now, the Pros:
Huge display:
The screen is big, making it a phablet: 5.5 inches and a resolution of 1280 x 720 pixels means about 12.93 square inches and an image sharpness of at least 267 dots per inch (DPI)!
Interesting camera:
Superior camera resolution - 13-megapixel
Above-average additional cam:
The 16-megapixel selfie cam offers an above-decent resolution.
** This phone is also known as: ZTE M2 lite
*** These pros and cons are computer-generated based on our algorithm and the data we have on file for this cell phone. If you find an error, please let us know.



You Should Also Be Interested In These:
* Prices shown are only indicative. They were recently fetched by our system and may have changed meanwhile.