Most Popular
By Mobile Network
Cell Phones
The Best 2019 Cell Phones For Each U.S. Carrier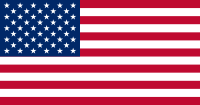 Here are the best 2019 cell phones, by carrier, based on the Phonerated.com ranking systems. To select the top phones for 2019, we calculate the average score awarded to each phone by the best reviewers from around the web.
For more personalized results, try "Celliminator," our phone finder that finds your best phone, effortlessly & instantly.
Also check out our list of American cell phone network providers and their latest phones and our best phone lists for these countries:
Best United Kingdom Phones 2019
Best Canadian Phones 2019
Here are the top rated American phones:





Which Of These Social Networks Would You Share This With?

















Full Menu