Top 3 Best Net10 Cell Phones 2018
This page is offered
ad-free
, in exchange for "Check Price" buttons to lead to stores you know, which pay us a commission that has no effect on your price. Items are chosen regardless of price by our review crawler and commented by human analysts. Learn about our
constantly-updating ranking system
Our best Net10 Cell phones 2018 list starts with the iPhone SE by Apple, a 4K smartphone. Net10 is a prepaid mobile network with cheap phones in all form factors. You can view all their new phones here.
* To compare some of these phones, just select the compare box under the picture and click compare at the bottom of the list.
Description:
The SE is a 2016 iPhone that brings back the 2015 iPhone 6s's Touch ID fingerprint reader and 4K-video 12-megapixel camera, but packs them behind a tiny 4-inch Retina Display. A step backwards in terms of display size, the iPhone SE brings back the 2013 iPhone 5s's 4-inch 1136 x 640 Retina Display and decorates it with higher-caliber specs...
More: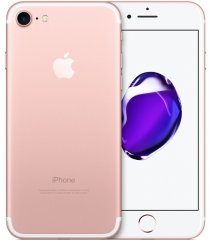 Description:
The iPhone 7 is the earliest iPhone to feature IP67-grade splash-proofing as well as the Taptic Engine for its Home button/fingerprint sensor, with a 12-megapixel quad-LED-flash camera and a 4.7-inch 3D Touch display on board as well. Apple's very first splash-ready (IP67-grade) iPhone, the iPhone 7, responds to the bevy of 2016-released high-end Androids with its solid-state Taptic Engine Home button (with Touch ID), 4.7-inch LED-backlit 3D Touch Retina HD screen, and 12-megapixel sapphire-covered camera with 4K video support and a quad-LED-light true-tone flash system...
More:
Don't Choose The Wrong Net10 Phone!
Let Us Find Your Perfect Phone!
Our quick Celliminator cell phone finder tells you your best phone in less than a minute. Try it now or start here with the first question:
Question #1: Should it be a smartphone or not?

A)

Smartphones only.


B)

Regular, "dumb" phone only. No smartphones please!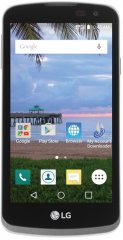 Description:
The LG Rebel LTE is an entry-level 4.5-inch smartphone that offers 4G LTE web browsing, gesture-initiated selfies (2-megapixel selfie cam), and the Capture+ app for making quick notes or memos. Initially released under TracFone's prepaid catalog, the LG Rebel LTE is, as indicated by its name, an LTE-compatible entry-level Android Lollipop (version 5.1.1) smartphone...
More:

You Should Also Check These Out:
* Prices shown are only indicative. They were recently fetched by our system and may have changed meanwhile.

Full Menu